Daily Bread
More Like Christ – 1 John 3:2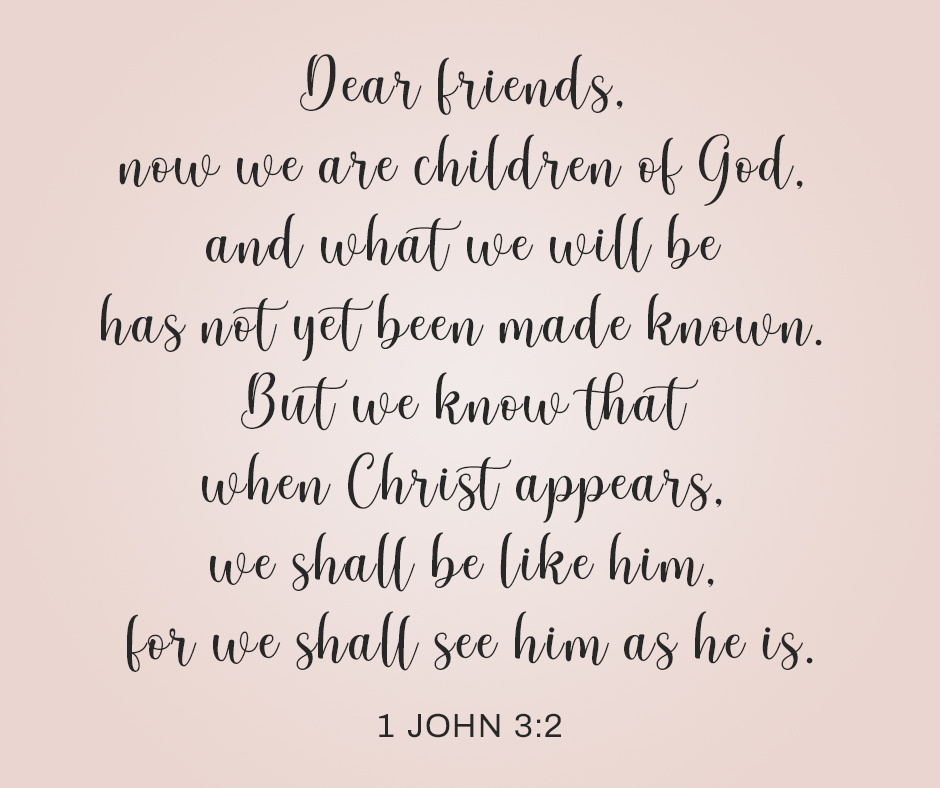 "Dear friends, now we are children of God, and what we will be has not yet been made known. But we know that when Christ appears, we shall be like him, for we shall see him as he is." – 1 John 3:2
From the moment that our salvation has been revealed to us, God has already set us apart. Indeed He has made us children the moment we received Him as our Lord and Savior. However, our transition from light to darkness has not been easy. It takes the blood of Christ so that we will be cleaned of sins and guilt. Yet, we have to know that it is not an instant or an immediate change.
The old nature we have will always try to fight back and to bring us back to the cycle of sin and death. It is really not an instant change to perfection but it is an ongoing process for us to be more and more like Christ. Now, the question is, have we truly known the true meaning of the promise of God that He will bring us with Him through Jesus Christ? We have really not understood it. All we just think is that as long as we will be saved and we are now set apart, that's all that matters.
However, as Christians, we really have to understand that we should not limit God's power and grace. Him saving us is not only so that we will be exempted from the wrath of the Father but it is also changing us from glory to glory. As our verse today reminds us that as Christ will appear, we will be like Him. What does John mean by this? It just means that it has not been known to us about what we will be but one thing is for sure, we will become more and more like Christ.
As what God said, it is only through Christ God is pleased. Thus, we are not called only to accept the salvation of Christ but out of gratefulness, we will strive to be more like Him. Although, the power and the desire to be like Him still comes from God. So, when Christ comes back again, He will appear just as He is and we are like Him for we are growing in the knowledge and grace of God. We also have to understand that as Christians, we are not perfect. All of us are struggling and have fought our inner battles against temptations. We are always in battle against the devil so that we will be able to continue to live our lives in-sync with Christ.
Therefore, we must always fight the good fight of faith and keep the faith. We are now children of God and having that title, we are now made in the likeness of Christ. So that when we stand before the Father, God will see Jesus in us for we are in His likeness already and be pleased because it is Christ who stands before Him. Thus, let us always remember to know this truth and remember that we should grow more like Christ.
Let us imitate Christ as we continue to wait for His second coming. We should also remember to praise God for His mercy and grace that He has bestowed upon us. He has saved us and made us His children and with that title, we are now capable of everything with the power of Christ in us. Let us fight sin and death and know that we are already victors in Christ. Amen.
---
For more daily reflection, verse and encouragement, you may follow us. You can also like, follow and visit us on: