Devotional
Merry CHRISTmas! – Isaiah 9:6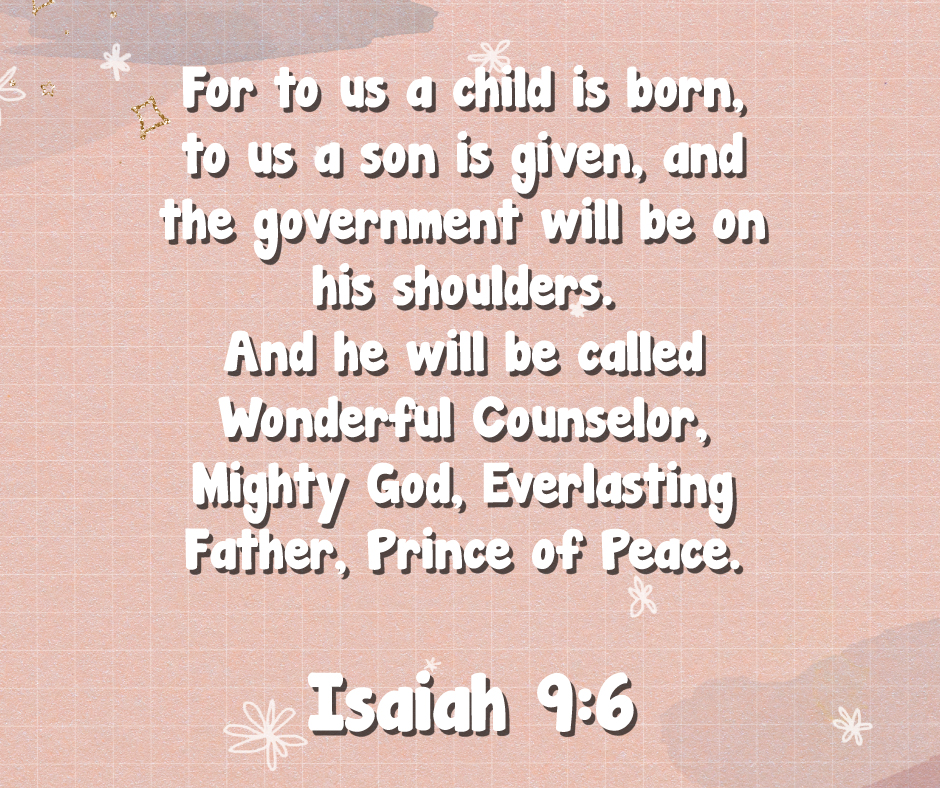 "For to us a child is born, to us a son is given, and the government will be on his shoulders. And he will be called Wonderful Counselor, Mighty God, Everlasting Father, Prince of Peace." – Isaiah 9:6
Hark! the herald angels sing Glory to the new-born King!
Peace on earth and mercy mild
God and sinners reconciled!
Joyful, all ye nations, rise
Join the triumph of the skies
With the angelic host proclaim
Christ is born in Bethlehem!
Hark! the herald angels sing
Glory to the new-born King!
Most of the time, this popular caroling song can be heard all over the world. We can hear people sing it. May it be children, adults or youth. All people know this or even if they don't know the real full lyrics, at least they are familiar with it. We often sing this during Christmas, we often hear this song on our Christmas decorations and we often play this song on our speakers during Christmas. However, we don't even know the real meaning of it. We don't even understand the lyrics itself.
We only see Christmas as an opportunity for us to receive gifts, to sing carols, to be with our family or to just have a party. We fail to realize that Christmas is all about Jesus. It is all about His coming to the world. For unto us, a Child is indeed born. A Child is born to save us from our sins. A Child is born to become our Wonderful Counselor, our Mighty God, our Everlasting Father and our Prince of Peace.
Indeed Christ's birth is joyous and glory and honor should be to the newborn King. So, we sing that christmas song to remind us what Christmas truly means. It means that the coming of Jesus Christ to the world was to give peace on earth and to reconcile us sinners back to God. The Son is given by the Father because He loves us so much and because of His grace. It is just right to praise and adore Him and celebrate His coming.
Therefore on this day of Christmas, we remember the coming of our Savior. The Child that is given to us by the Father. He will be our all in all and through Him we can have our salvation. Only through that Child, we can have our fullness. Only through that Child we can stand in front of the Father blameless because He took our sins away. Indeed it is glory to the new-born King! Hark!
Prayer for Christmas Day:
Our most gracious and heavenly Father, thank You for all the good things You have shown us. Thank You for the gift of love. Thank You for the gift of hope. Thank You for the gift peace, and thank You for the gift of joy that can all be found in Your Son Jesus Christ. Thank You for sending Your Son to the world to carry all our sins to the cross. Thank You for giving us the Child who will save us from our sins and who will give us our salvation. Thank You Lord Jesus for leaving the comforts of heaven just to come here as a vulnerable infant. Thank You for Your unconditional love and grace that You evidently showed us through coming here in this world. You are indeed faithful and merciful, oh God. You deserve all of our praises and adoration.
Praying that people will come to know You and will come to accept Your gift of salvation. May all the people remember what Christmas is all about and how much You love them. May all the people of this dying world will be able to come into the knowledge of Your truth and grace. Help us to seek You more and to treat our daily lives like Christmas so that we will always be reminded of Your love and how You fulfilled what You promised before. You are indeed a promise keeper, a way maker even if we are impossible to save and You are a miracle worker because everyday we wake up, You are making a miracle. We bring you back all the glory, the honor and the praises that belong to You and to Your name alone. In the mighty name of Jesus. Amen!
---
For more daily reflection, verse and encouragement, you may follow us. You can also like, follow and visit us on: