Daily Bread
Meekness is Not Weakness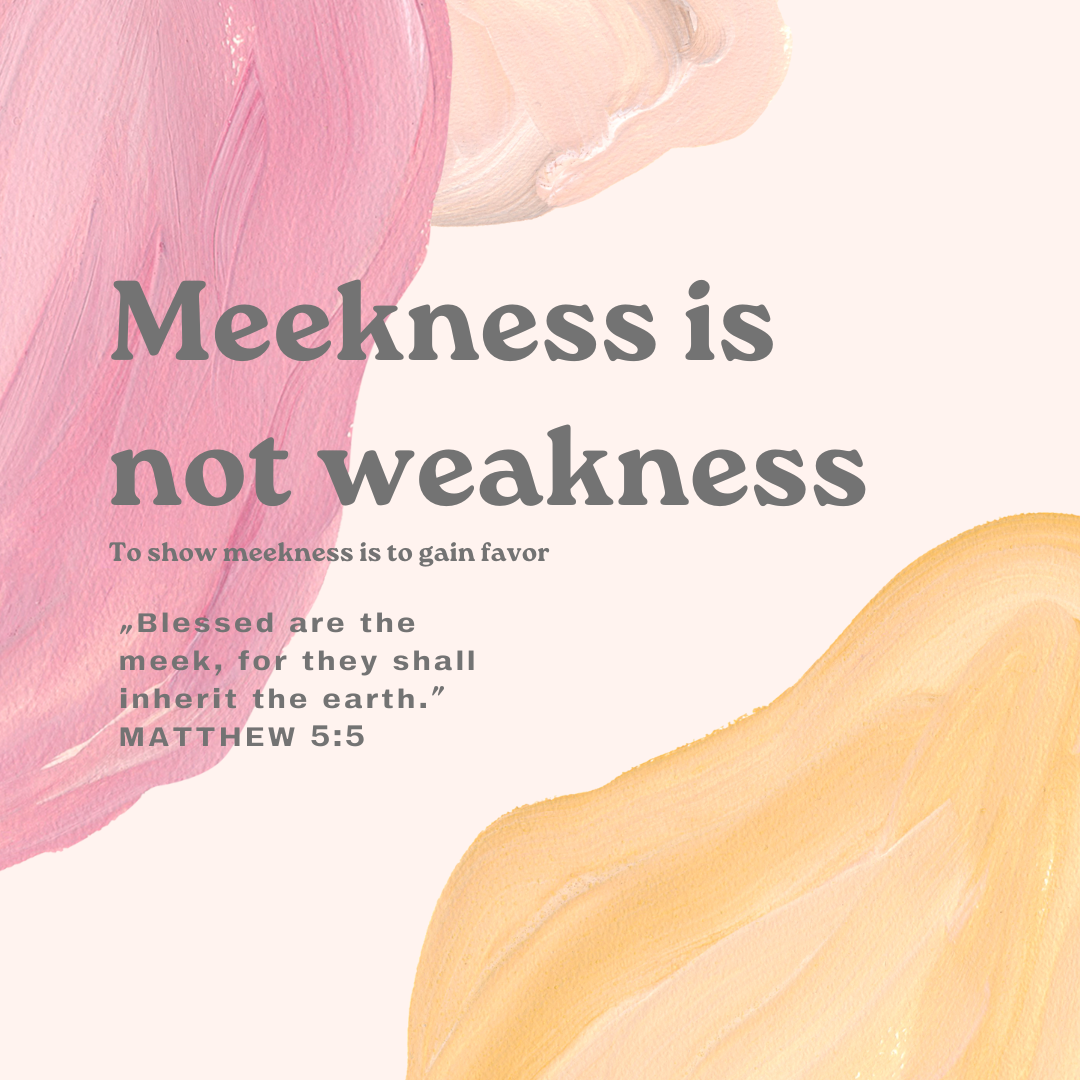 "Blessed are the meek, for they shall inherit the earth." MATTHEW 5:5
We grew up in a culture where showing much strength and authority is a way of gain. When grit and intelligence is the access to the spotlight and in some point, the currency to earn respect.  But God shows a counterintuitive culture of inheriting His unparalleled favor – meekness.
Blessed are you, when you are meek, for you will inherit the earth says the Lord Jesus Christ, known as one the beatitudes in one of his teachings accounted as the sermon on the mount. Inherit here isn't in the context of material inheritance but rather God's favor following us by living in the shadow of humility before men. A favor that keeps us in peace, knowing that in the eyes of the Lord, we are appreciated and loved. A favor that mantles us in love, that even when the world does not reciprocate love to us, we are so filled that we can never ask for a return, because we are satisfied by Him alone. Thus, giving us the wisdom and discernment of understanding people, for they too need the Father's love.
1 Peter 3:4
"But let your adorning be the hidden person of the heart with the imperishable beauty of a gentle and quiet spirit, which in God's sight is very precious."
Meekness puts us in peace, in stillness of God's love, that even the affairs of the world could not bother us. To be meek is to be victorious, for we know that we are vessels of God's love and hope that we received. Hence, meekness is never a weakness, but a strength that enable us to overcome.