Daily Bread
Made Alive in Christ by Grace – Ephesians 2:5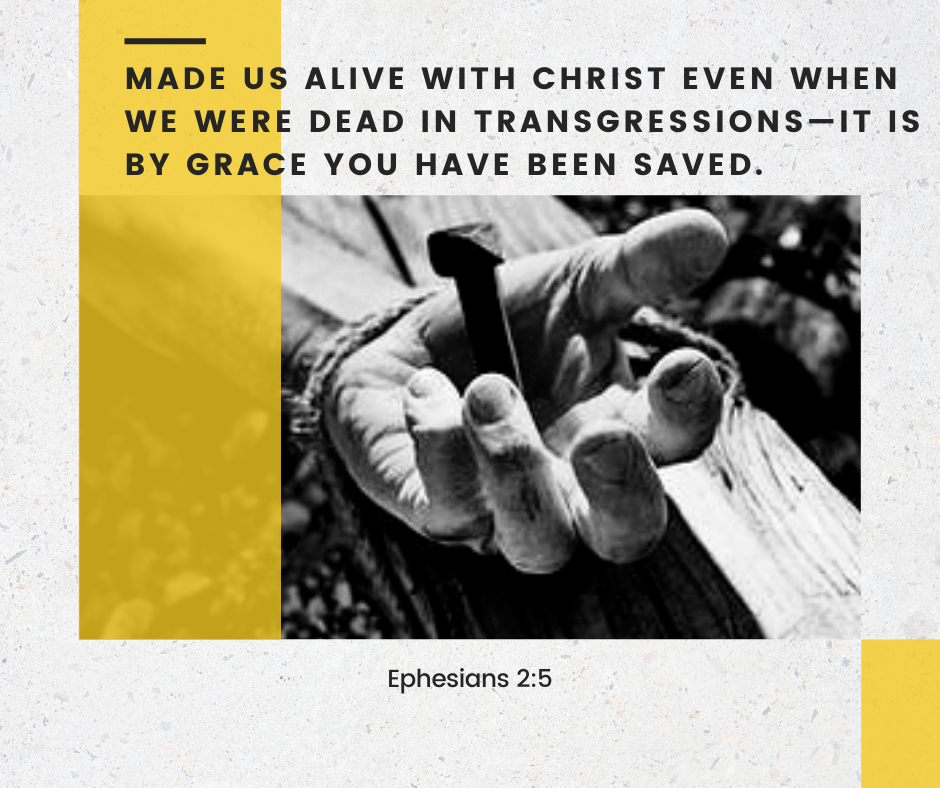 "made us alive with Christ even when we were dead in transgressions—it is by grace you have been saved." – Ephesians 2:5
We are all born slaves of sin and death and in enmity with God. How ironic is it that just as soon as we are born, we are already subjected to death and slaves of sin? It is a truth that we can never accept because it is such a different and difficult concept to understand. However, even if we cannot accept this, it is the truth. We are in enmity with God for all of our trespasses and with that, we are subject to eternal condemnation. 
Now, because of the repetition of this reminder, we get so familiar with the message of the Gospel that we are developing a lax attitude towards it. We think that we already know about this and that we already know the formula to have eternal life. However, because of the pride that was developed by our familiarity, we have lost sight of the true message of the Gospel. 
Most of the time we just think that as long as we know the formula or the way to our salvation, we are good. So, we must remember that knowing the way is very different from believing that it is the way. Thus, we must understand that knowledge is not enough but we have to believe and claim that we are saved through Jesus Christ because of grace. Also, our verse reminds us that we are made alive in Christ. We are dead in transgressions. Without knowing, we are already in the grave, we are dead because of our transgressions. 
However, God made us alive in Christ. This also connects to the truth that Christ indeed rose from the dead and He will bring us together with Him. It is His grace that we will rise from our death of sin, and as we rise, we will not be dead in transgressions but alive with the new life of Christ. Therefore, we must always remember that we are under God's grace and that through it we are saved and made alive. 
Although we are dead in sin, we are now alive in Christ. Indeed our old self died with Him, and now we are living a life given by Christ. It is a life that only wants to obey Christ and to follow Him. Paul wanted to remind his readers who are already Christians to be reminded that we must not be lax and be familiar with the salvation message, but we must be wise and always depend on God. Again, we are made alive in Christ and through Him, we will rise again, death can never hold us anymore. All of this is all because of His grace, through faith.
---
For more daily reflection, verse and encouragement, you may follow us. You can also like, follow and visit us on:
Facebook: 

https://www.facebook.com/yd153

Twitter: @YD153

Instagram: @youngdisciples2020

Tumblr: youngdisciples

Pinterest: Young Disciples International