Devotional
Loving Your Neighbors Means Understanding Them – James 1:19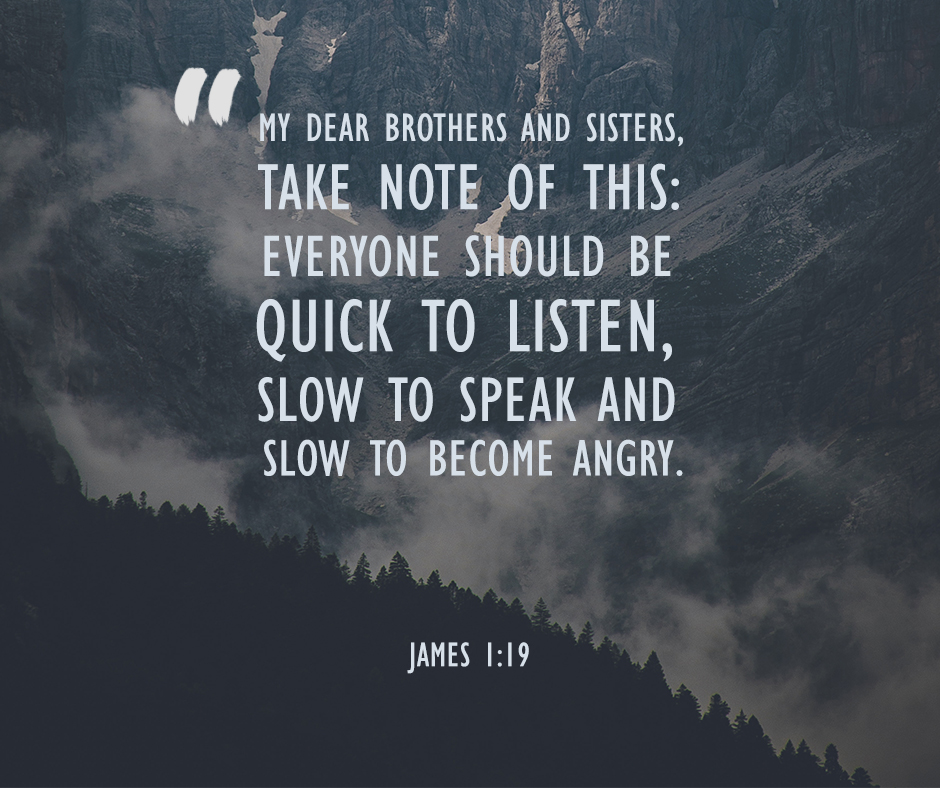 "My dear brothers and sisters, take note of this: Everyone should be quick to listen, slow to speak and slow to become angry," – James 1:19
One of the biggest pride we have as humans is the feeling of always winning. We love it when we are always winning and if we are successful in life. Although we hate dragging people down, we will do whatever lengths we have to do just so we can win. Most of the time, we just don't care about what people will think and feel. All we could think of is winning and being right. That will make us feel better, and feeling better should always come first over anything. Yes, we are indeed selfish. 
In connection with feeling better, we are always willing to do anything just to feel that awesome sensation. So, even if we are hurting other people or even if we are degrading others, we just don't care. However, all of these actions are actions done by people who have not been saved and have not yet seen the salvation of Christ. These actions are fruits of our sinfulness and will eventually bring us to death. 
So, our verse today reminds us through James that we, brothers and sisters in faith, ought to listen quickly, slow to speak, and slow to anger. We should not let our emotions take over us and we should always know how to understand any situation. Although God has never forbidden us to be angry, He just wants to remind us that we can control our anger. As people who are already forgiven and freed, we ought to show compassion, gentleness, and kindness towards other people. 
God clearly knows that we have this sort of pride inside us that always longs to win and to be right. To always be winning and to be always right, God knows that we tend to go beyond our limits. He knows that we are capable of abandoning someone and not caring about them at all just so our selfish self can benefit. So, He reminds us that Christians should know how to listen, slow in speaking, and slow to anger. 
In short, God wants us to listen and to understand every situation. Even if we deny it or not, we have no heart to understand and listen. However, we have to learn how to do that with the grace of God. We must remember that Christ has also listened to us and has also understood us to the point that He was very willing to die for us. Now, we ought to show the same love and understanding towards others. 
Therefore, let us always remember to listen, slowly speak, and do not let anger get a hold of us. Let us learn to control our emotions and let us learn to love others more than ourselves every day. We must remember that God commanded our neighbors and our enemies as ourselves, let us never forget about that. May we always put into our minds that winning is not always right and being right means not always winning. Let us be more compassionate and love our neighbors as ourselves. Remember, the salvation of Christ is not for us only but also for those people who have not known Him yet.
---
For more daily reflection, verse and encouragement, you may follow us. You can also like, follow and visit us on:
Facebook: 

https://www.facebook.com/yd153

Twitter: @YD153

Instagram: @youngdisciples2020

Tumblr: youngdisciples

Pinterest: Young Disciples International