Daily Bread
Love Drives Out Fears – 1 John 4:18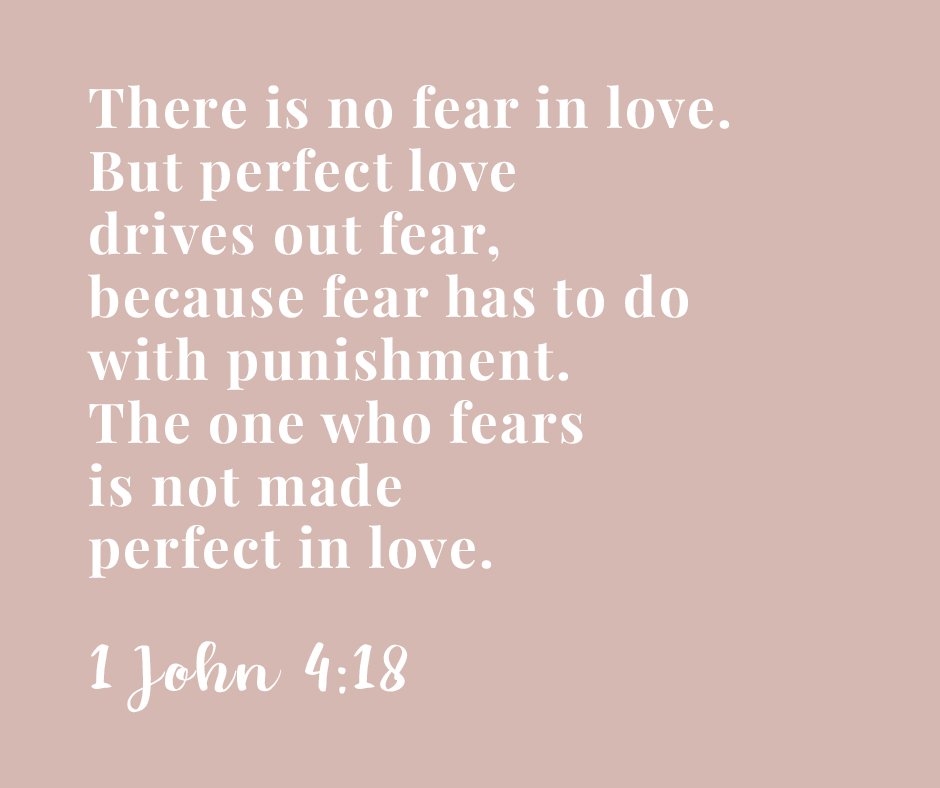 "There is no fear in love. But perfect love drives out fear, because fear has to do with punishment. The one who fears is not made perfect in love." – 1 John 4:18
Let us first cut the series of reflecting in 1 Corinthians 13 and start reflecting about our verse today. Indeed today is the day that people have been waiting for. Today is the day that many people have been so eager to celebrate for it is the heart's day. Many have booked into their favorite flower shop so they can surprise their loved ones, many have bought chocolates and many have prepared amazing surprises just so they can make their loved ones feel loved.
Now, our verse today talks about perfect love. What is perfect love? Is it being perfect for your partner? Giving them all they need and making them feel loved always? Or is it being successful in your romantic life, got married, have kids and built a family? Well, according to our verse today, perfect love is not only those but perfect love talks about casting out fear. When God said that His love was made perfect in us, He also means that there is no fear in love anymore. If love is perfected, what more is there to fear?
John mentioned that fear has anything to do with punishment. Therefore, if we still have fear, we are not perfected in love. For fear and love cannot be associated together. It is like light and darkness cannot be equated with each other. Thus, in today's celebration, may we not be so caught up with the idea of being in love or celebrating the heart's day for it is the time when we can show how much we love each other but we should also remember today why we are capable of loving in the first place. We should remember that we are loving our partners, our families, our friends and our neighbors today because firstly, we have been perfected in love.
When God said that perfect love casts out fears, He is referring to His love that is perfected in us. It can really cast out fears for fear has anything to do with punishment. As Christians, we have to understand that we will no longer face punishment for Christ has already paid for our sins. He has died for us and has saved us from death. He has overcome death, took all the wrath of God so that we will no longer suffer it. We are not guilty anymore for He has taken all the blame to Himself so that we will become blameless and holy in the sight of God. Thus, this is love. This God's love, perfected in us through Christ.
Now, when we understand this fully, there is indeed no fear in perfect love. For as we understand the depth of perfect love, we will also understand the salvation that Christ made possible for us. We now understand that perfect love has been perfected in us through Christ. We don't need to fear and if we continue to fear, then we are not yet perfected in God's love. Love has something to do with being secured and having the assurance, thus fear will not need to take its place inside our hearts. God's love is made perfect in us indeed through Christ and we should also see to it that we won't have to fear for fear of the punishment means we are not perfect in love.
Therefore, as we celebrate this heart's day, we must first reflect how God first loved us. How He made us perfect in love through Christ and that through it, we will then be able to love others right. This is where we can apply the perfect love that God has given us. This is also why we appreciate our loved ones today, giving them gifts just to make them feel loved. However, it is not really the only way to show how we loved them for again, perfect love has been given by God and through that we can manifest it to others. Indeed that we cannot really love each other if we have not yet experienced what true love is. We love because God has indeed loved us first. May we always remember that love casts out fear and that we would not need to fear for God has secured us with His love. Let us remember to love one another right through the love of Christ.
---
For more daily reflection, verse and encouragement, you may follow us. You can also like, follow and visit us on: