Daily Bread
Love by Obeying – 1 John 5:2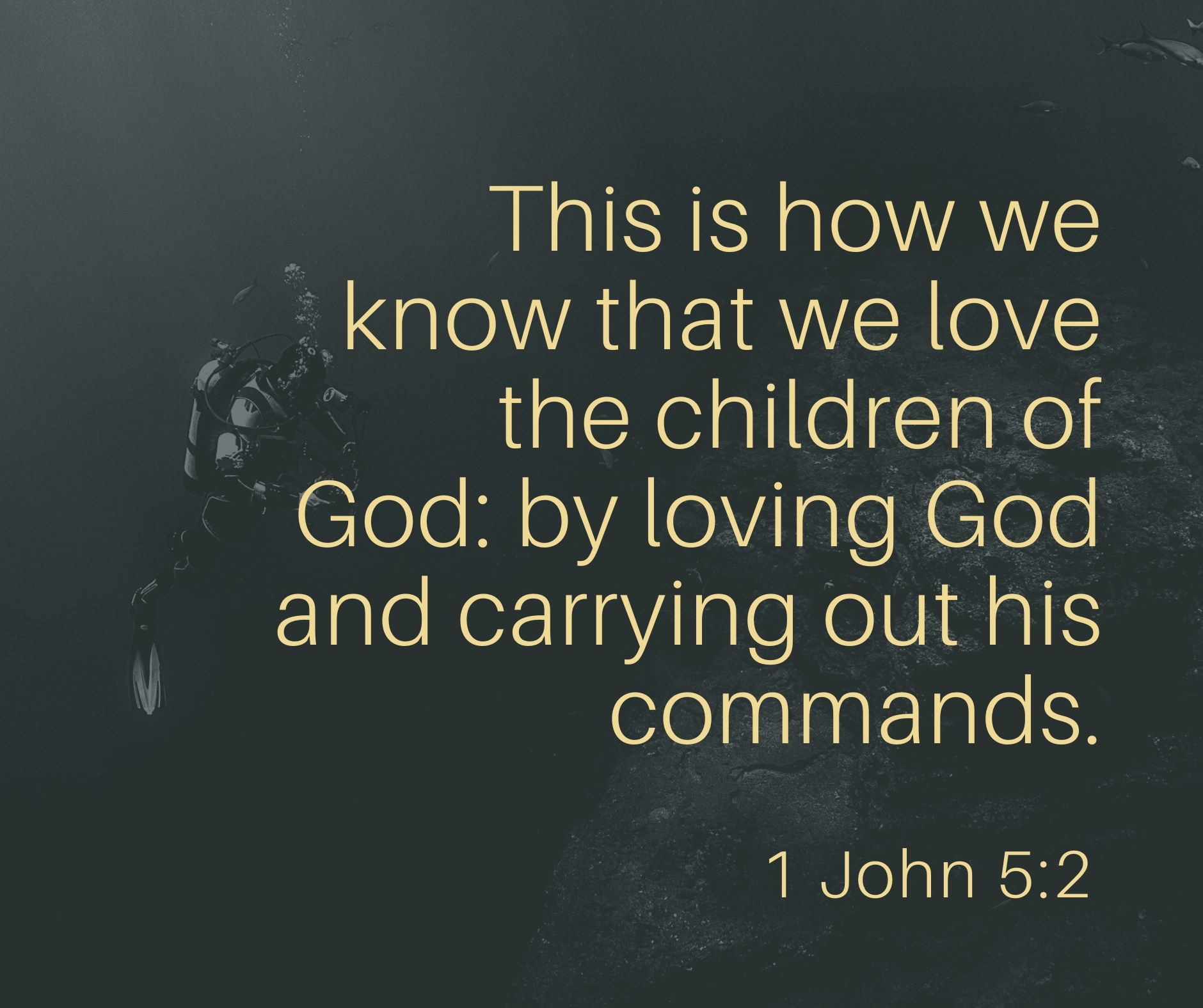 "This is how we know that we love the children of God: by loving God and carrying out his commands." – 1 John 5:2
Obeying is such a hard thing to do. As a person, we are living in a sinful world. At first, our main teachers were our parents, but as we venture in this life like going to school, going to some different extracurricular activities and as we meet friends, we are bombarded with so many different teachings in life. This is the part of our lives that our stand and principles are being remodeled and we are being influenced by the opinions and principles of other people.
Now, this is why it is very important for us to attend church and to completely meditate on the Word of God so that we can still be reminded of what God wants us to do. We often forget and disregard what God commanded us to do because as we grow up, we value other people's comments more than God's judgment. We have to understand that God's commandment should always come first than satisfying the endless want of proving ourselves to others.
Our verse today is all about obeying. Jesus said that if we love Him, we will obey His command. On a very honest note, this verse will really give us a big lump in our throats. Why? It is because we always claim to love Him but do we obey His commandments? Definitely not! We obey more the calling of this world than to obey Him. However, what commandments Jesus is talking about? We all know that at the time of Moses, God has given them ten commandments to follow but we know that we can never follow that and that if we base our salvation to it, we can never have our eternal life.
This is the reason why Jesus came to this world and died just to save us from our sins. After that, while He was still living His life here and proclaiming about the salvation He can give to anyone who believes in Him, He summed up these commandments into two. Jesus said that we should love the Lord our God with all our hearts, minds, soul and strength and we should love our neighbors as ourselves. Now, as our verse says, the way to see if we love our neighbors completely through obeying what God has commanded us.
If we obey God's commandment, we can then conclude that we are loving our fellow neighbors for God only wants what's best for us and for our neighbors. We must understand that God only desires to prosper and to save us and nothing more. He doesn't desire to punish us but to save us. Therefore, His commandments are still for us and not for Him. This is why He equated obeying His commands as the same as loving Him. It is indeed true that following someone is hard but if you still continue to follow and obey that someone, it really shows that you love them.
Therefore, as Christians, we can indeed fully manifest that we love God through following His commandments. It means that we should love Him with all our mind, our hearts, our soul and strength. We should also love our neighbors as ourselves. Loving our enemies would be so hard but God has continued to love us too and we are His enemy by nature, so it is not impossible to love God's children just as we love ourselves too.
May we always remember to love each other always and to obey God's commandments. Let us always remember that praise and adoration belongs to our God, who always saved us from our sins and has not shown us hate but love ever since the world began. We should always remember that full manifestation of loving God is through obeying Him and becoming pliable so that He will be able to shape us into people who fear and hope for His coming. Amen.
---
For more daily reflection, verse and encouragement, you may follow us. You can also like, follow and visit us on: