Devotional
Lord of the Harvest – Luke 10:2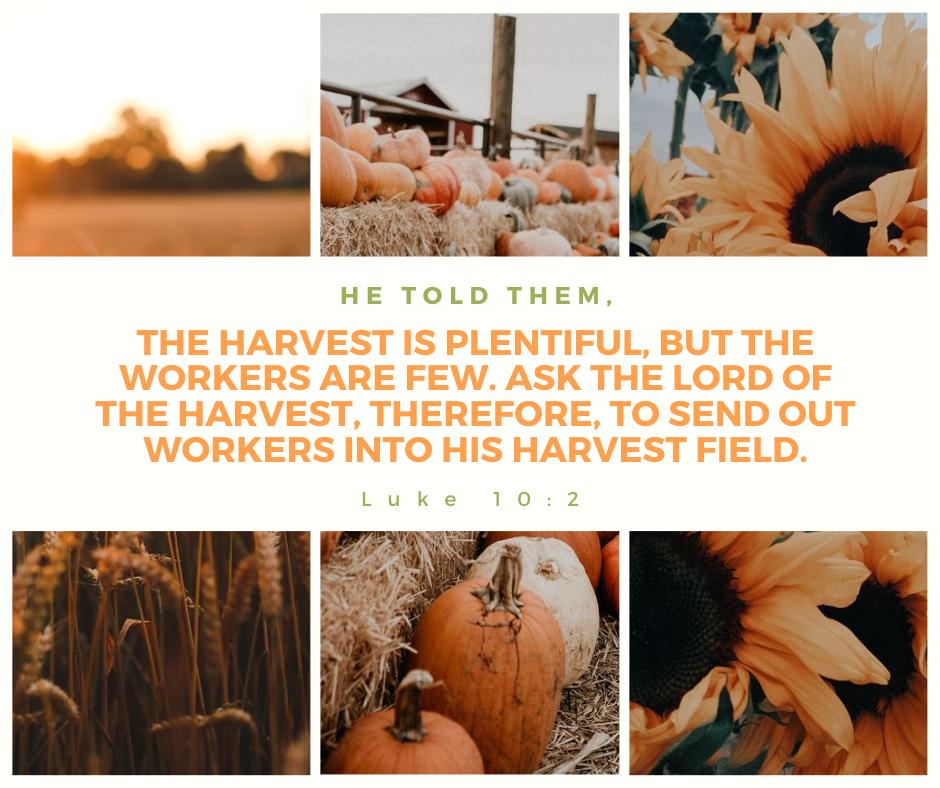 "He told them, 'The harvest is plentiful, but the workers are few. Ask the Lord of the harvest, therefore, to send out workers into his harvest field.'" – Luke 10:2
Just as Jesus resurrected from the dead, we are too resurrected from the bondage of the grave. Now that we are changed and given a new life, we are called to share this truth to other people. God has called us to not hoard this message of the Gospel but let everyone know about how Jesus died and rose again for us. More importantly, we are ought to share why Jesus has to leave the comforts of heaven and live in this fallen world.
Our verse today reminds us that indeed we are called to tell the world of His love. The Gospel of Luke recorded that Jesus said that the harvest is plenty but the workers are few. Although Jesus said this years ago, this is still true now. Our present church nowadays, continues to strengthen and equip Christians with the Word but only few go out of the comfort zone and preach the Gospel.
Many claim that the primary reason for this is the fear that they will be shunned and shamed by people who reject the Gospel. However, we have to remember that we should not be afraid. Jesus also said that if a household will not welcome us, let us just shake the dust off of our feet and leave. Thus, this just shows us that it is indeed normal to be rejected but let us not make this as the reason why we should stop spreading the Gospel, but this should drive us more to spread it because we know that there are still people who do not know the salvation that comes only from Christ.
As long as there are people who reject the Gospel, there is still so much to harvest. Indeed that the harvest is plenty but the workers are few. It is not really because there are only few Christians in the field but it is because there are many Christians who still have not seen the importance of evangelism. Therefore, we should ask the Lord of harvest to send workers into His harvest field. This just means that we should pray to God to touch the hearts of every Christian and open their eyes to see that this world needs to know Christ.
Let us spread the Gospel and not get tired of telling the world about the love of Christ. We should know the importance of discipleship and the meaning of being a true Christian. Indeed that being a true Christian means having gratitude overflows from us to others. Extending the love of Christ that we are experiencing towards others, Therefore, let us be those workers who put ourselves in duty in the middle of God's harvest field. Always on alert to be called, to serve and to glorify God in all our ways.
---
For more daily reflection, verse and encouragement, you may follow us. You can also like, follow and visit us on: