Devotional
Living Worth of the Calling – Ephesians 4:1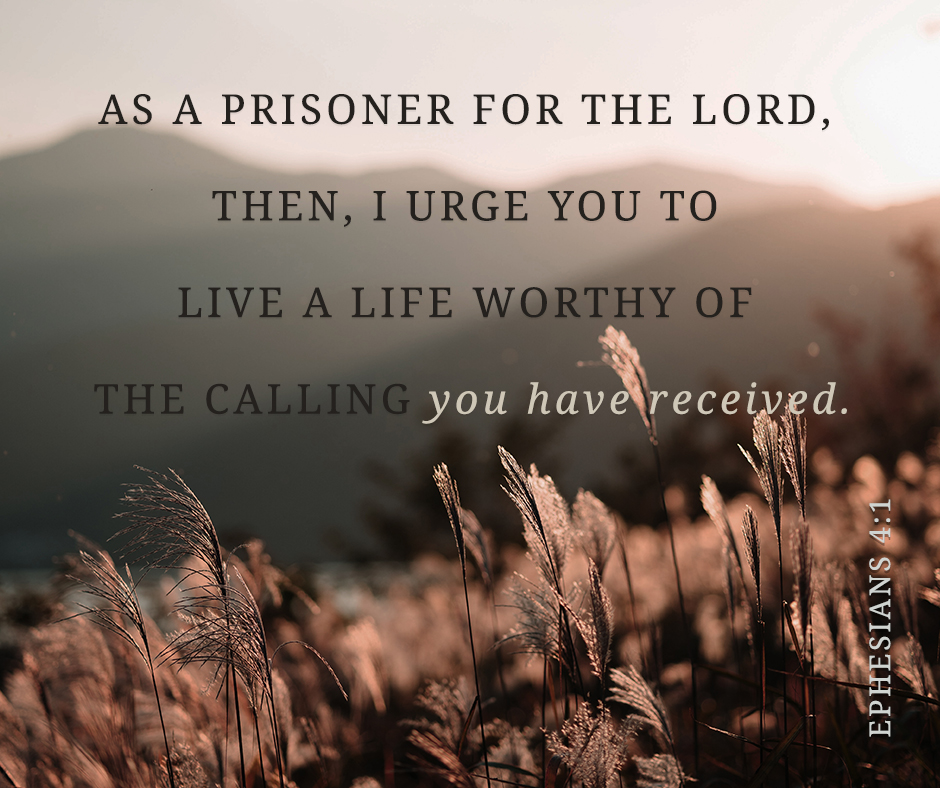 "As a prisoner for the Lord, then, I urge you to live a life worthy of the calling you have received." – Ephesians 4:1
The other day, we reflected all about walking in the light of God and walking in obedience to Him. We are reminded how important it is to be truly walking in His light if we are claiming to have a fellowship with Him. For so many reasons, we should have the drive to always assess ourselves and to check if we are walking in obedience or we are just claiming that we have fellowship with Christ but deep down inside, we are far from Him and we are constantly walking away from Him.
Now, we have another reminder from Paul and it is such an important reminder. As we can read, he carefully mentioned that he is a prisoner for the Lord. We can already see here that even if Paul was a prisoner at the time he was writing this verse, he was still rejoicing. He even mentioned that he is a prisoner for the Lord. He was rejoicing because he was not a prisoner for just anyone, but for the Lord. He completely accepted the fact that a Christian life is not completely rainbows and butterflies life, but it's a life with persecution especially if we are still living in this fallen world.
Thus, Paul remains joyful in his calling even if he is in prison and he wants to remind all of us to live our lives worthy of the calling we received. Paul just wants us to understand that we should not live our lives walking in darkness. Before, we were once children of darkness, now that Christ died for us and has called us to a greater purpose which is to believe in Him and to spread the Word about the salvation that only Christ can give. So, Paul urges us to live our lives worthy of this calling.
Although again, good works do not give us our salvation but as people who are saved by grace through faith, we have to live our lives as changed people. We are to live our lives worthy of the calling. Jesus Christ suffered and died for us and it is just right to live our lives with full gratitude to our Savior. We will never do anything that can make us worthy of why Jesus Christ saved us but we can be worthy now after that we are saved for Christ has made us worthy already.
Therefore, we always have to put in our minds that whatever situation we are in, may we be like Paul who is always rejoicing in his situation. Let us always rejoice no matter what situation we are in and no matter what, we should always walk in-sync with Christ so that even if we don't deserve salvation because we are sinful, now we can be worthy of the calling for we are set apart already. We have to always remember that we should always live our lives worthy of the calling through walking in-sync with Christ and following all of His instructions. Let us make Christ as our center and strive to be more like Him everyday.
---
For more daily reflection, verse and encouragement, you may follow us. You can also like, follow and visit us on: