Uncategorized
Living a Life in Christ – Colossians 2:6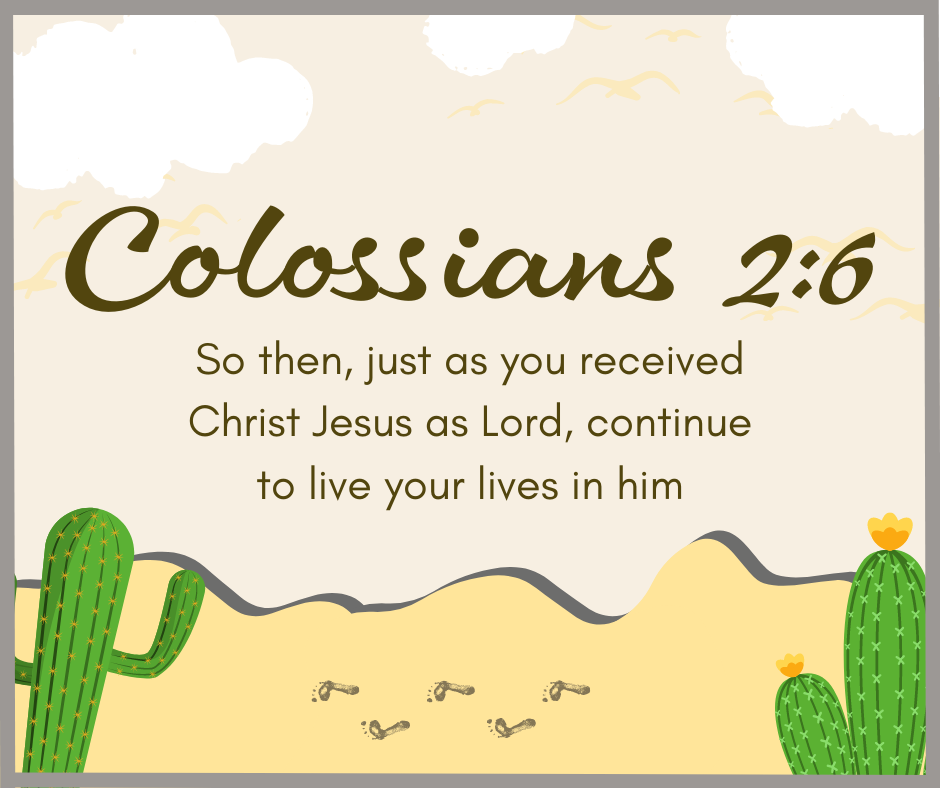 "So then, just as you received Christ Jesus as Lord, continue to live your lives in him" – Colossians 2:6
As we reflected on the verse yesterday, the only way for us to be saved is if we accept Christ as our Lord and Savior. The only way for us to have eternal life is through believing in Christ and accepting Him so that the wrath of God will not be upon us. If we have Christ and believe in Him, God will not see us standing in front of Him, but it is already Christ and His righteousness has overflowed from us for He has already made us righteous. So, as Christians, we will not suffer eternal persecution and misery anymore because we are already saved by grace. 
Now, our verse today is also a reminder for us that since we have received Christ Jesus as Lord, we must continue to live our lives in Him. A true believer in having a life that manifests Christ and that a life of a true believer is a life that continues to stick in Christ. A lot of us have been doing this in a wrong way or we have misunderstood that accepting and believing Christ for one time is enough and that we can go back to our sinful lives. However, if we truly understand what it means when we accept Christ and we believe in Him, we will be continuing living a life in Christ because we are now changed. 
For how many times, we tried to consider and think about how we can just fool ourselves into accepting Christ one time and continue to live our lives sinful, but it won't work. True salvation, and if the Gospel of Christ really worked for us, we will be all changed people and we will be able to obey Christ. We are now filled with Christ's righteousness and God has already forgiven us and saved us from our sins through Christ. So, we must understand that true believers really have changed lives, and lives that are completely bound in Christ. 
Therefore, we must always remember to continue to live our lives in Christ. We must not let our old life overcome our new life. Let us understand that we must manifest Him and His love. After all, He is our Savior and our God. We must put Him in the center of our lives and let Him have control. He is our God and His salvation is because of His grace. We don't deserve it, but God made us deserving. Thus, we must remember to continually live in Christ.
---
For more daily reflection, verse, and encouragement, you may follow us. You can also like, follow and visit us on:

Facebook: 

https://www.facebook.com/yd153

Twitter: @YD153

Instagram: @youngdisciples2020

Tumblr: youngdisciples

Pinterest: Young Disciples International