Devotional
Living a Holy Life – 1 Thessalonians 4:7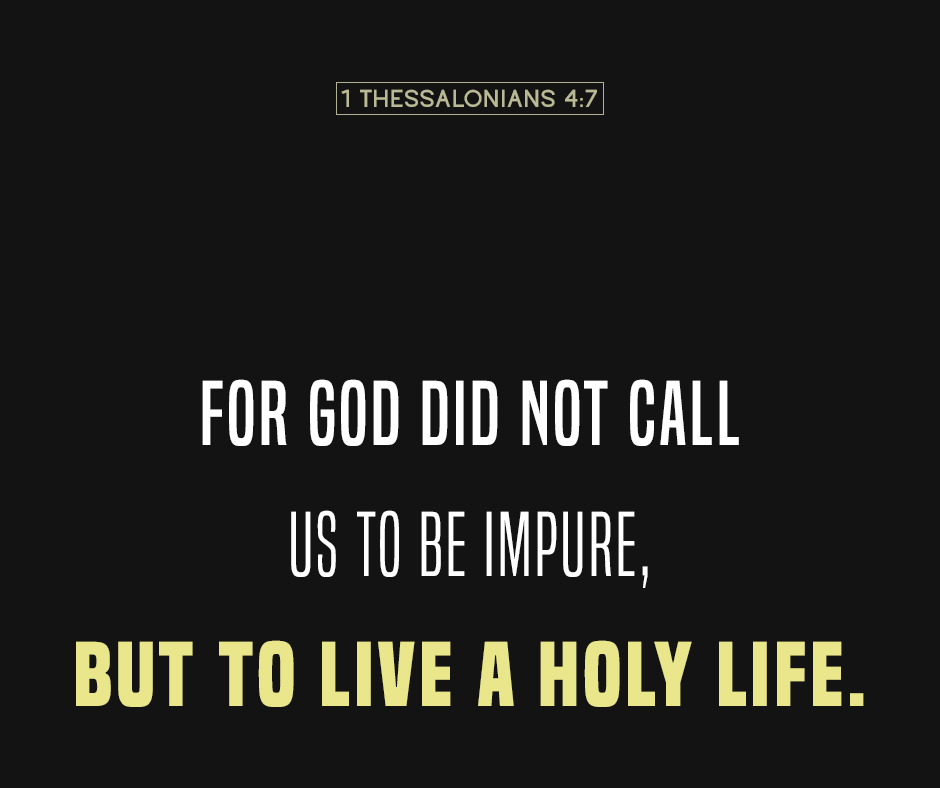 "For God did not call us to be impure, but to live a holy life." – 1 Thessalonians 4:7
The love that has been poured out to us from the cross does not only limit into saving us. We are justified by grace through faith in Jesus and now that we are justified, we are no longer subject to condemnation. Although, most of the time we only see and give importance to the justification because this is what we think benefits us the most. However, with God's justification, also comes sanctification. As He justified us, He has also sanctified us and sanctification means a life-long process and a partnership with God into living in holiness.
Our verse today reminds us that we are now living our lives sanctified by God's truth. For God did not call us to be impure but He called us to be holy like Him. Of course it is by knowledge that it is very hard for us to be holy for we are sinful and our nature only desires unrighteousness. Yet again, we have to remember that we are saved already and God has given us new selves so that we will live our lives holy and pleasing to God's eyes.
We are not supposed to continue to live our lives gratifying the flesh. We now have the power to resist evil and to resist the temptation. As Christ justified us and has stood between us and the Father, He has also given us the way out in every temptation. Therefore, we do not have an excuse. If we truly understand the death and resurrection of Christ and if we truly understand His salvation, we will also understand that we are under grace not law. Since we are under grace and not law, we are then called out to live our lives under grace with hearts full of gratitude.
Thus, living our lives under grace means that we will live our lives worthy of the Gospel and holy like God. We are called to be holy for He is holy. Although it is still possible for us to sin, God has made us holy already and has set us apart for His purpose. Now, the process of making us holy is called sanctification because we are sanctified and cleansed from our sins. However, we have to understand that as God works inside us, it is a process with partnership with God. The Bible said that we should work out our salvation (not work "for") with fear and trembling because it is indeed a partnership with God. Sanctification needs our cooperation and God wants us to resist evil through Him.
If we think of it, if God is always working in us, sanctifying us but we continue to deliberately sin then we are not working with God. We are contradicting His grace and His power to change us because we still want to live our lives impurely. So, it is really important that we understand that Jesus Christ's sacrifice does not just end in justification that we are pardoned from our sins but it also includes sanctification in which we are called to be holy and to live holy. We are sanctified and our sins are not just paid but also taken out from us.
Therefore, may we always remember this truth and may the Lord sanctify us with His truth. We should remember to always meditate on the Word of God for it is our weapon against evil and it will give us strength to resist. Let us cooperate with God and let Him sanctify us. May we always live our lives holy for we are made holy by God. Let us leave everything that makes us impure and glorify God with our bodies.
---
For more daily reflection, verse and encouragement, you may follow us. You can also like, follow and visit us on: