Daily Bread
Let us Not be Afraid to Ask Help – GALATIANS 6:2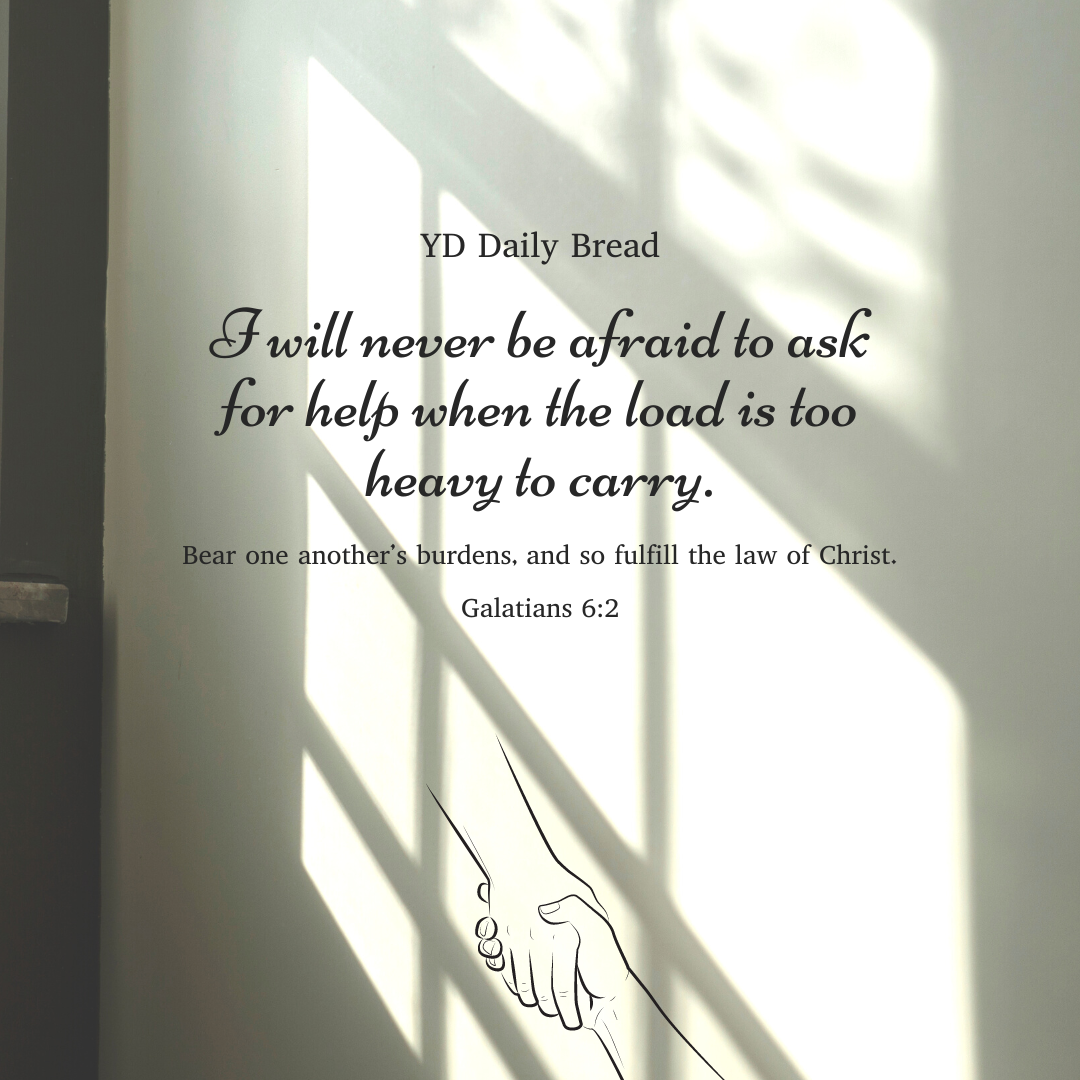 Bear one another's burdens, and so fulfill the law of Christ. Galatians 6:2
The Christian living is an empowered life where the supernatural strength of the Lord carries us through. Today's passage encourages us about carrying one another's burden. This is one of Paul's instructions to the church of Galatia about a exemplifying a spirit lead, spirit empowered life. The same principle as a Christian community, we are called to be ready to carry the burdens of each other.
We need help, in times that we can no longer bear the weight of what we carry. We give help, in times when we see others need our service through our presence, our listening ears, our prayers and our encouragement. Through this, we are fulfilling the law of Christ, and where does this law stem from? Love. The Love towards God empowers us to love our neighbors, which flows naturally from us and provide the help that others need.
But in times when we needed help, help will come from the Lord through people, situations, and other ways the Lord uses to intervene for our good. Be encouraged as well, that help is at reach within the community, we are empowered to love and serve one another, do not be afraid, the Lord hears your plea.
May this be a reminder, that as Christians, it is our joy to bring help and as Christians, we will never be afraid to ask help, in whatever help that maybe, for we are one body, functioning differently. The daily is battle is tough, may the love of the Lord fill us to carry the burdens of others and may He be our ultimate source of help and experience His goodness in many ways.