Daily Bread
Let Not Pride Remain In Us – PHILIPPIANS 2:3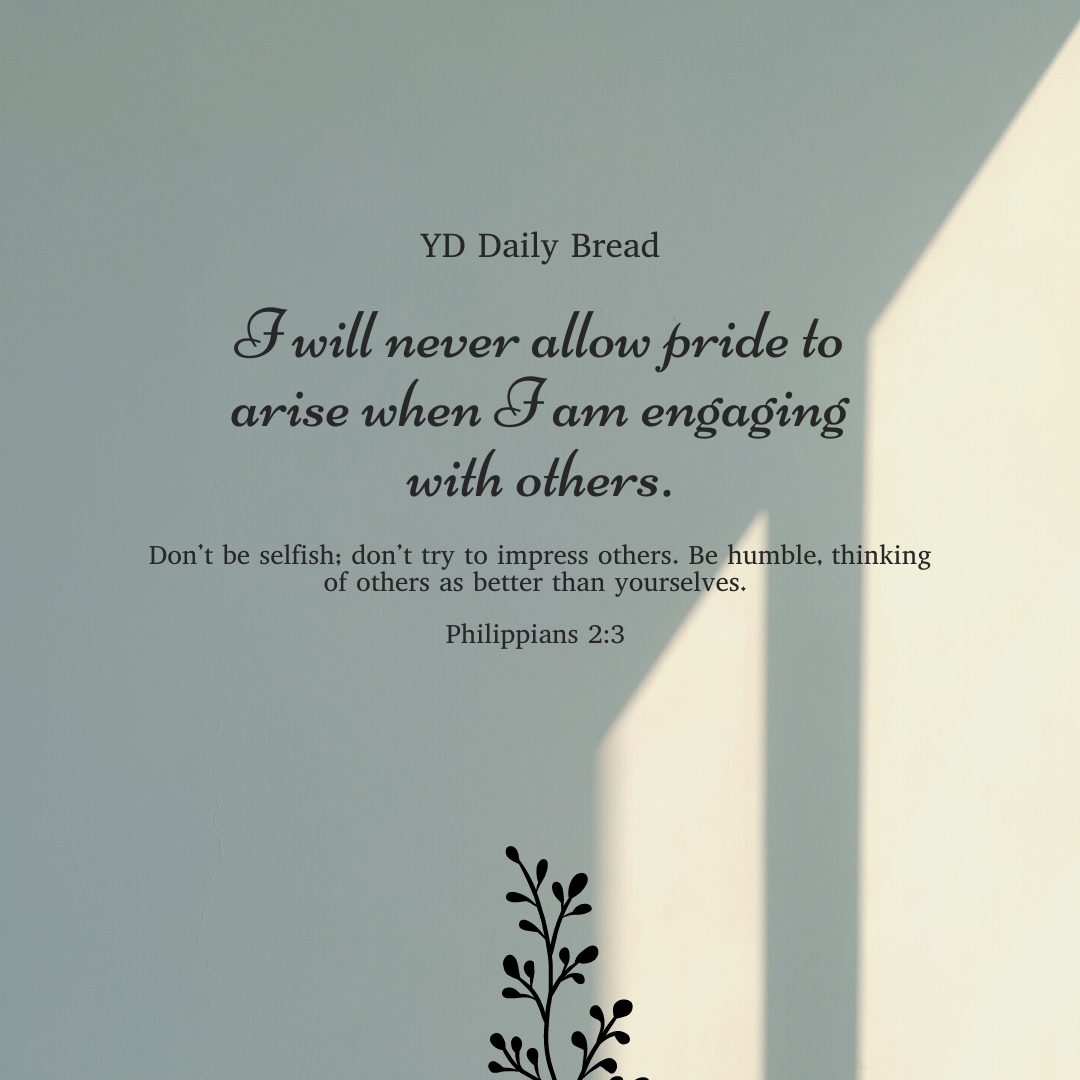 Don't be selfish; don't try to impress others. Be humble, thinking of others as better than yourselves. Philippians 2:3
We know pride as one of the most "deadly" sins and destruction all starts with having pride. Even in our daily lives, in our normal day, we see the effects of pride. Pride, in our society, seems like needs to be protected, as though it should not bow down. We want to take pride on a lot of things, our states, culture, background, experience, labels, but in contrary, the word of the Lord says otherwise about pride.
Pride is something we should not tolerate and allow it to plant and grow in our hearts. Pride should not be fed, but rather, pride should fade. In today's passage, is a practical word on pride – it arises when we feel like we are better than others, that's it. We want to parade that we are good among the rest and when our ego gets hurt, we tend to find ways in putting ourselves up and belittling others by hurting them – this is dangerous.
In our desire to become like Christ, may we learn from the humility of Jesus himself. Christ showed love, even if He knows He is higher than everyone else. Christ showed submission, even if all authority was given to Him. Even in the midst of suffering, He thought of our welfare. May we ask the Lord, through the spirit, to help us see the best in others, to cheer for others and learn to give value and worth to others. Let us counter the society's quest for the highest pride by honoring and respecting others, listening to their stories, attend of their needs, give credit to their contribution, fuel their faith with encouragement and lift up their spirits with words of blessing and life.