Daily Bread
Let Not Envy Remain In Us – PROVERBS 27:17-18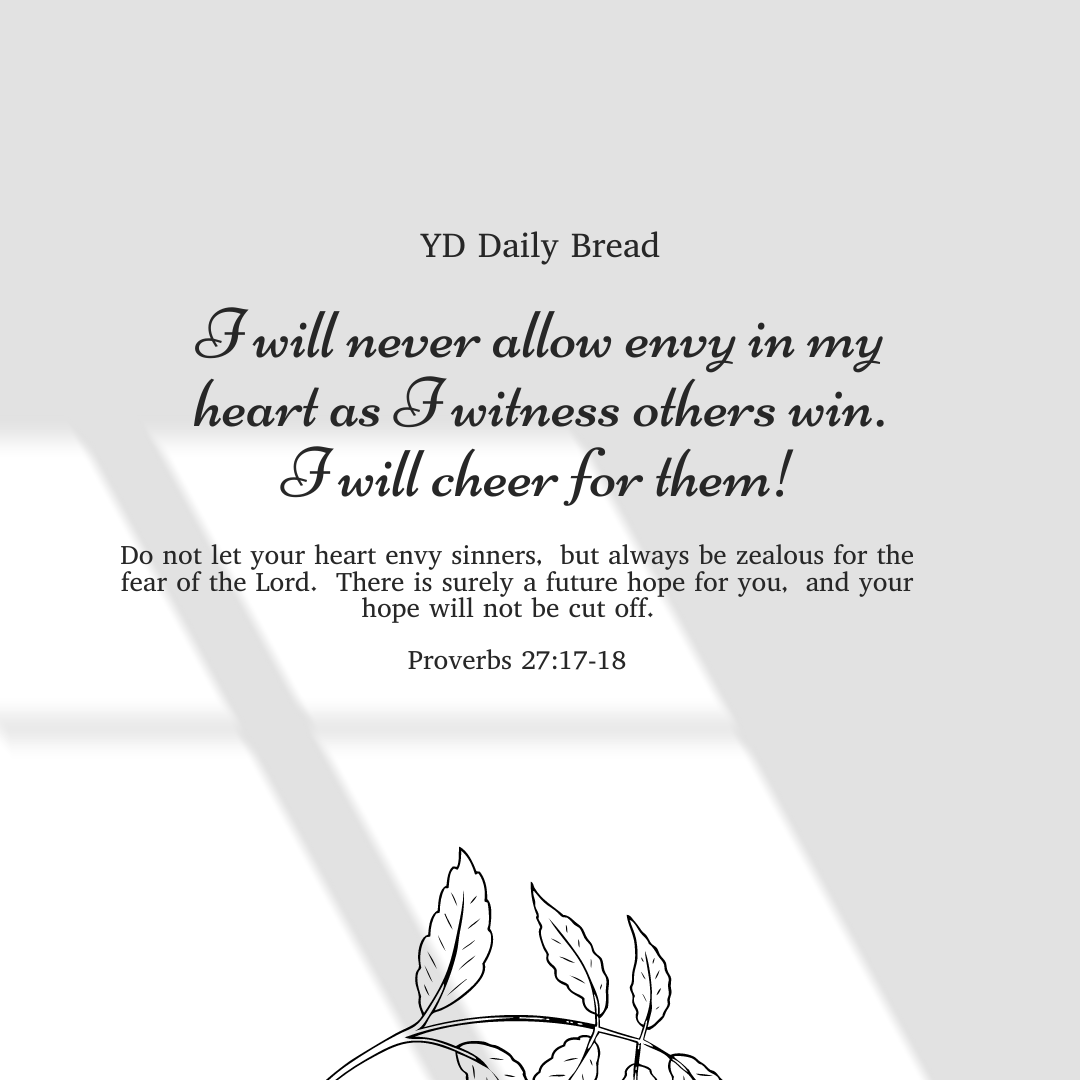 Do not let your heart envy sinners,  but always be zealous for the fear of the Lord.  There is surely a future hope for you,  and your hope will not be cut off. Proverbs 27:17-18
In a world we live, it seems like there is a competition every day of having the most number of accomplishments and acquisitions in life, to having the most number of winning and pursuit of more wins. And as we look at others having all these, getting this and that, sometimes, we do not notice this bitter feeling inside, or at one point, we find ourselves utter words of downing others.
Envy, it is. When we want to experience what others are experiencing. Envy when planted in our hearts, creates a tree, that bears the fruit of comparison, hating ourselves, hating and being critical towards others. In some worst cases, because of envy, others deliberately harm whom they're envy with, ending up to their own destruction.
You see what can envy do to us? It consumes us. In today's passage, we are encouraged to never allow envy to remain and have place in our hearts. For whatever good happen to others, even despite of what they are, we are called to look at our own life. And more importantly, we are called to continuously and lovingly fear the Lord, for when we do, God will give us the wisdom we need on what to feel, what to think, what to react and most of all, what to truly pursue. And you will know that there is hope, and there is this real future we long for.
Today, when you feel envious towards someone else, don't be afraid to confess it to the Jesus, tell Him about how you feel with all honesty, and ask Him to give you understanding, the wisdom and find rest in Him.