Daily Bread
Keep the Word For It is True – 2 Timothy 1:13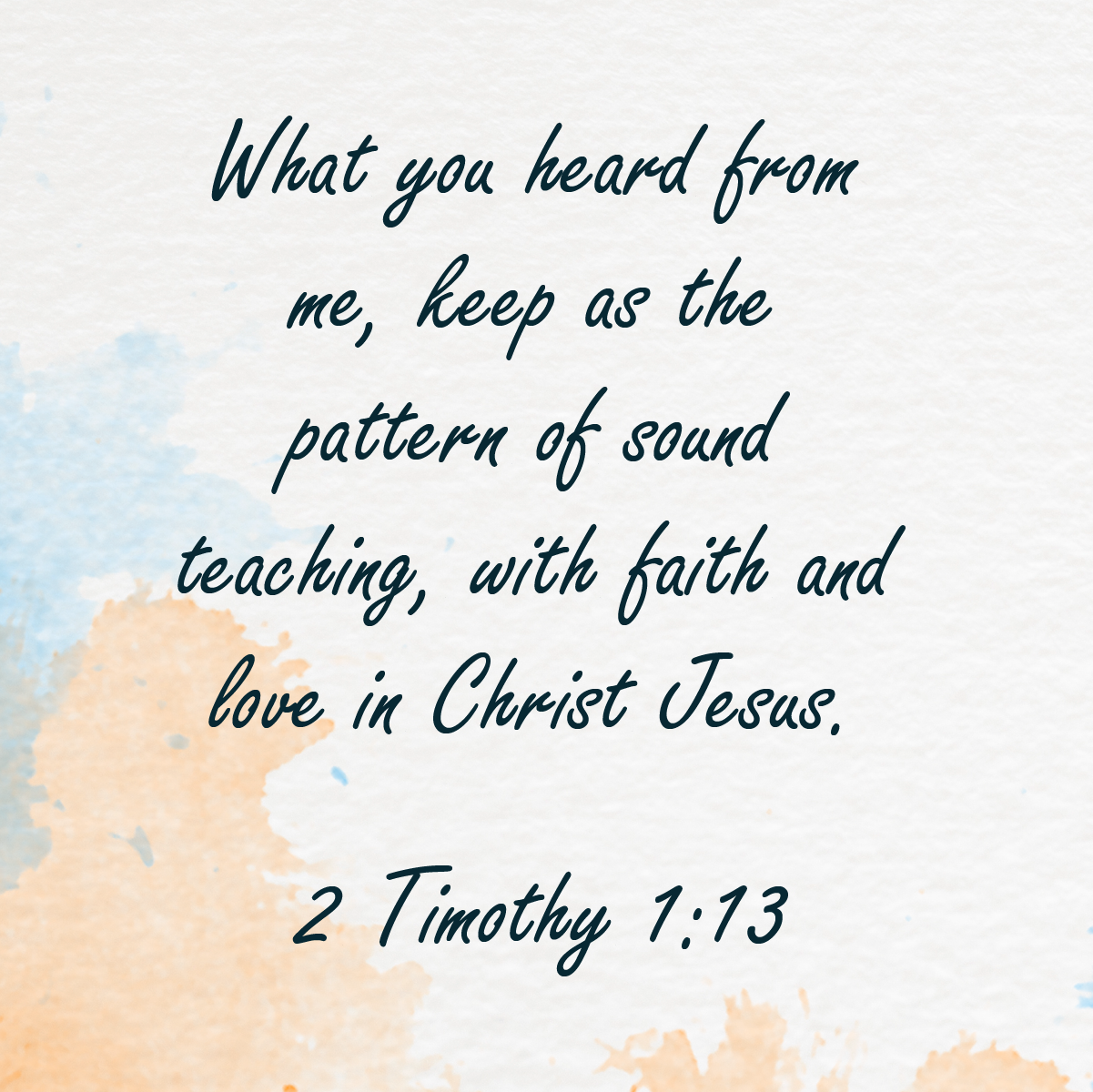 "What you heard from me, keep as the pattern of sound teaching, with faith and love in Christ Jesus. " – 2 Timothy 1:13
In our Christian walk, we all have this person who we really admire and we pray to follow. We admire how they faithfully serve the Lord and how their faith encourages us. Now, as we all have these people, in the life of Timothy, he also has that person and that is Paul. So, while Paul was on his mission, he wrote Timothy a letter telling him to keep the pattern of the sound teaching he heard from him. Paul was not really telling him to follow him even better than he followed Christ, but as we remember, Paul wrote in one of his letters to follow him just as he followed Christ.
What Paul really meant by this is that what he was preaching to the world is the sound doctrine that was passed to him from the disciples and that just as what they also desired, he also desires for Timothy to keep this sound doctrine in his heart and to never go astray from this. So this verse today is not actually only for Timothy but for all of us. We have to remember that the Word of God is true and has no error. It remains standing, true, and will never fail in the test of time. The Word of God endures forever and so we must keep this with faith and love in Christ.
Now, as we now know that this sound doctrine came from the very mouth of God, we have to keep this truth. We have to preserve this sound truth and let the whole world know about this. As we all know, many doctrines come out these days, and most of them are trying to take Christ away from the center of the doctrine which is very wrong. One thing we always have to remember, the main and the center of the Word of the Gospel is Christ. His coming to the world, His death, and His resurrection. In short, the main topic, the hotspot, the top person of this doctrine should always be Christ and we have to always keep that in our minds.
Therefore, it is very important for us to also follow what Paul advised Timothy to do— it's to keep this sound doctrine, we heard from the Word of God through the leaders with faith and love in Christ. Let us not take away Christ from the center, but let us always put Him on the center spot and give Him all our attention. May we not forget that the Word of God is true, no error, long-standing, firm, enduring, and edifying. There's no other way than that. Thus, let us always keep in our hearts the true Gospel, the true meaning of our salvation, and the real message of the Word. Let us soundly tell the world the love of Christ, which is the truth. We should not let this truth be compromised and may we never tell the truth harshly, but filled with love and faith that is bound in Christ— believing that He will do all the rest of the work.
---
For more daily reflection, verse, and encouragement, you may follow us. You can also like, follow and visit us on:

Facebook: 

https://www.facebook.com/yd153

Twitter: @YD153

Instagram: @youngdisciples2020

Tumblr: youngdisciples

Pinterest: Young Disciples International