Devotional
Joy for Knowing Christ – 1 Peter 1:8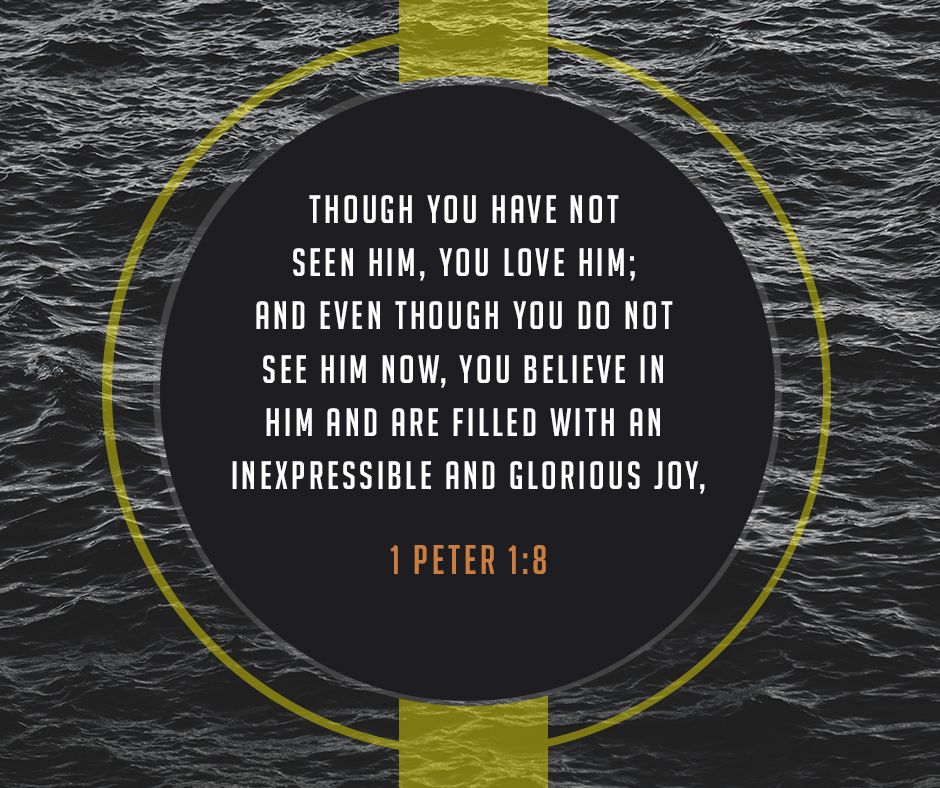 "Though you have not seen him, you love him; and even though you do not see him now, you believe in him and are filled with an inexpressible and glorious joy" – 1 Peter 1:8
Peter was one of Jesus' disciples that walked with Him and have been with Him during Christ's three years ministry. He loved Him as a person, a friend and as God. Peter was even one of the three disciples who saw the transfiguration of Jesus. Christ loved Peter and even forgave him after he denied Jesus three times during the time Jesus was arrested.
Now, Peter remained steadfast to his duty as a Christian and as a disciples of Christ even after Jesus went back to heaven. He did not fail to spread the Word of God and the salvation that He received only through Jesus Christ. So, as someone who walked with the Lord and saw Christ, He believed and loved the Lord. However, our verse today is Peter's expression and awe to those people who have not seen Christ personally but still believed and loved Him.
Peter must have remembered what Jesus said to Thomas when they were all together after Jesus died, "Blessed are those who have not seen yet believe." Indeed it must have been a great joy for Peter to see believers loving our Savior even though they have not yet seen Him. Peter also mentioned in this verse that those believe in Jesus Christ even though they have not seen Him, people will feel glorious joy inside their hearts.
Therefore, we are people who believe in Christ and love Him even if we have not seen Him. Indeed that we feel glorious joy inside our hearts because of the salvation God has given to us and we feel glorious joy every time we understand that indeed God has died for us and has given us favor. We are loved and saved by our holy God and there's no greater joy than that.
Peter has not failed to encourage us through commending how we love the Lord even if we have not seen Him. Indeed, blessed are those who have not seen and yet believed. Although many times, we doubt God's presence but since we are saved and accepted Jesus Christ, His Spirit testifies inside us that we are His and that He is true and living.
So, let us always have that joy inside our hearts and proclaim His holy name. Let us always remember that although we have not seen the Lord, we know that He lives and He is the only one true God. We should always put in our hearts the true joy He has given us through salvation and the grace He has granted to us even if we are sinful and deserving of wrath. May the joy of the Lord rule over our hearts and make Him our center, having the truth in our hearts that He lives!
---
For more daily reflection, verse and encouragement, you may follow us. You can also like, follow and visit us on: