Devotional
Jesus, Our High Priest – Hebrews 4:15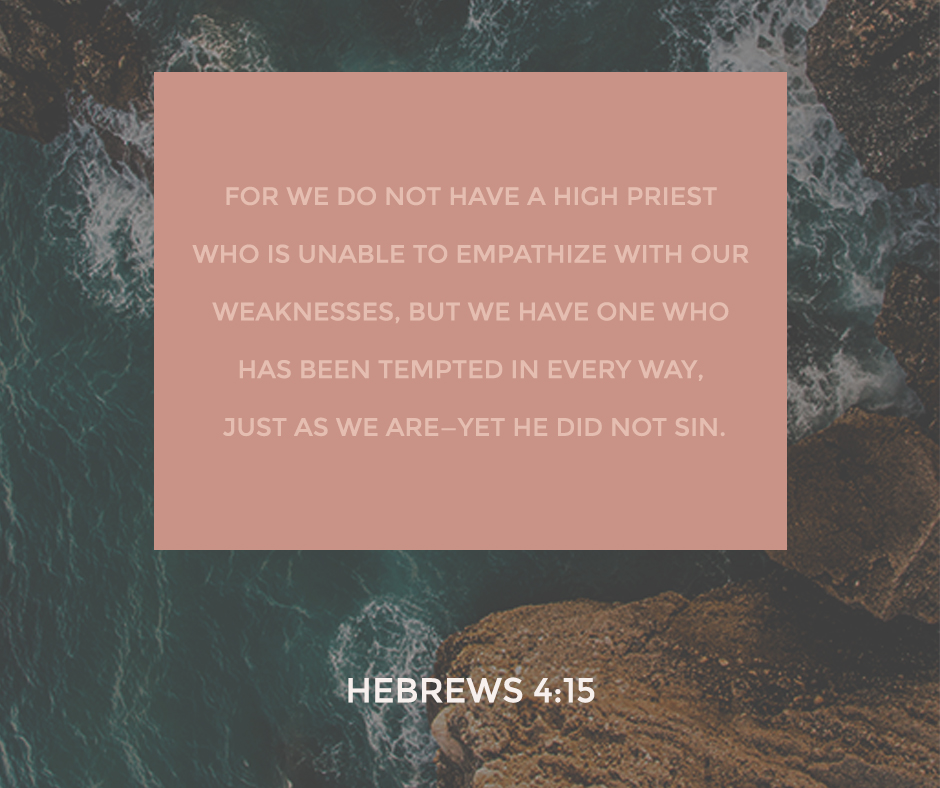 "For we do not have a high priest who is unable to empathize with our weaknesses, but we have one who has been tempted in every way, just as we are—yet he did not sin." – Hebrews 4:15
Most of the time, we develop an idea or pride to try to get away from all of the unrighteous things we have done. We always claim that it is because we are human, we can't say no to sin. Since we are weak and susceptible to sinning, we think that it is enough reason for us to be forgiven and to be pardoned from everything. However, we have to understand that our sins and our doings will never be given enough explanation. It will always be a sin and it will always be a wrong thing to do. 
Now, as we reflect on our verse today, we will then realize that God is not just holy and just, He is also compassionate, loving, gracious, and merciful. He has given us Jesus Christ as our high priest who intercedes for us. During the old times, some high priests were assigned to approach the holy temple of God on behalf of all people to ask for forgiveness. In the present day, we have now one everlasting High Priest that will represent us in front of the Father. 
Jesus became our High Priest and our mediator. He is now representing us in front of the Father so that God will not see us, instead, He will see Jesus in us if we believe in Him. Now, the writer also stated in this verse that our High Priest is not someone who does not know what we are going through. Instead, Jesus is someone who clearly knows what we are facing and He empathizes with us. As one famous saying said that the one who can lift all the heavy things knows more how hard it is than the one who was not able to. Also, the one who succeeds, in the end, knows the importance and hard it is to succeed more than the ones who failed and stopped. 
It is just like in our situation, Jesus was tempted in all kinds of ways just like we are. The difference between Him and us is that He was tempted in every way but did not sin. Thus, this shows us that facing temptation is not a sin but the way how we will respond to it can be a sin. Now, as the writer emphasizes that Christ did not, we can also connect this to the idea that the one who succeeds will most likely understand more the hardships during the process. Therefore, Jesus indeed sympathizes and empathizes with us because He is the One who knows better how hard to say no to temptation. 
Again, He was tempted in every way but still did not sin. So, this shows us that it is indeed possible to endure the temptation. After all, Paul wrote in his book that in every temptation, God will give us an escape route. Thus, saying no, being able to hold your ground and endure during temptation is harder than giving in. We must not say that Jesus is perfect, that's why He was able to say no to sin. Indeed He is a perfect God, but He is a human too. It doesn't mean that He just easily passed those temptations because He has an advantage and He really doesn't understand our feelings. However, Jesus endured those temptations, and He knows how hard it is. 
Therefore, let us not say that Jesus cannot and will never know what we feel during temptations because He clearly knows that. Again, He was tempted in every way. Thus, our mediator, our High Priest, is not inexperienced. However, He is experienced enough to know that it is possible to really say no to temptation. In conclusion, we must really always remember that Jesus Christ, our High Priest, can empathize with our weaknesses. He understands us and He accepts us. He gave us now the power to say no temptation so, like Him, we will be able to endure. Let us use this power and remember that Jesus endured through His temptation, so as we desire to be like Him, we should also know how to endure through temptation without giving in.
---
For more daily reflection, verse and encouragement, you may follow us. You can also like, follow and visit us on:
Facebook:  https://www.facebook.com/yd153
Twitter: @YD153
Instagram: @youngdisciples2020
Tumblr: youngdisciples
Pinterest: Young Disciples International