Daily Bread
Jesus Lives in Us – Colossians 1:27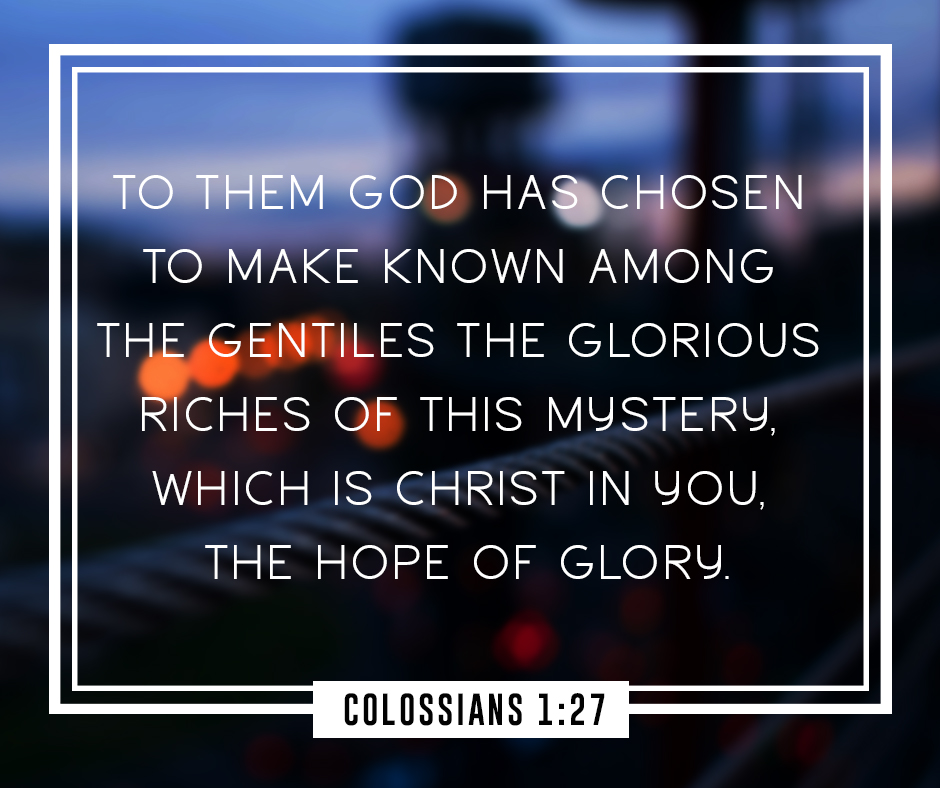 "To them God has chosen to make known among the Gentiles the glorious riches of this mystery, which is Christ in you, the hope of glory." – Colossians 1:27
All of us have undergone different circumstances before we truly accepted Jesus as our Lord and Savior. Also, even now that we already know Him, there are still so many mysteries that our mind cannot fathom. Even Paul the Apostle in whom Christ has revealed to Him almost everything that we need to understand in a Christian life still has the difficulty to understand the ways of God. Indeed that His ways are higher and His thoughts are more profound than us.
However, despite all of these mysteries, God has revealed to us more than the understanding of receiving salvation through Christ. Our verse today ushers us to a different aspect of what else we received the moment Christ died for us. It is not already a new knowledge to us that we are sinful. We know that we are, that is why we need Jesus and we received His salvation. Yet, we still fail to understand that Jesus should not only become someone who we can get our salvation from but we have to know that Jesus is God. He must become the Lord of our lives and let Him take over our lives.
So, when Paul wrote this letter to Colossians, God has revealed through Him that the glorious riches mystery that we will receive is Jesus Christ Himself, our hope of glory. We did not just simply receive eternal life and got pardoned from our sins, but we received Jesus Christ Himself. He is in us and that is why God has repeatedly mentioned in the Bible that He is with us because indeed He is in us. We became Jesus' temple and He resides in us. Thus, we must never only try to understand the salvation but also, we must remember that through the death and resurrection of Christ, He has also made us His temple. He indeed lives in us and dwells among us.
Now, what is the effect of having Jesus inside us? Well, the effect of having Jesus inside us is that He fills us with countless reasons to be grateful. He gives us the heart to be always full of gratitude. Jesus fills our hearts with comfort, purpose and energy to live. He cultivates joy into our hearts despite any situations, may it be time of rejoicing and time of sorrow. Christ will give us the strength to rejoice even if our circumstances are not good because we will find the purpose of it and we will find it still as a blessing. More importantly, Christ has given us hope— the hope of glory that can only be found in Him.
Therefore, may we never forget that God has already revealed to us the mystery. He has revealed to us that the mystery of salvation is only that we will receive eternal life and be pardoned from our sins, but we receive Jesus Christ in us. That Jesus will live inside us and will remain inside our hearts to guide us, to fill our hearts with gratitude, to comfort us, to give us a purpose, to make us joyful and especially, to give us hope as we continue to wait for His second coming. Thus, we should never forget this truth and always make sure that we are honoring our bodies because it is God's temple and He lives in us. 
---
For more daily reflection, verse and encouragement, you may follow us. You can also like, follow and visit us on: