Devotional
Jesus is the Blessed Hope – Titus 2:13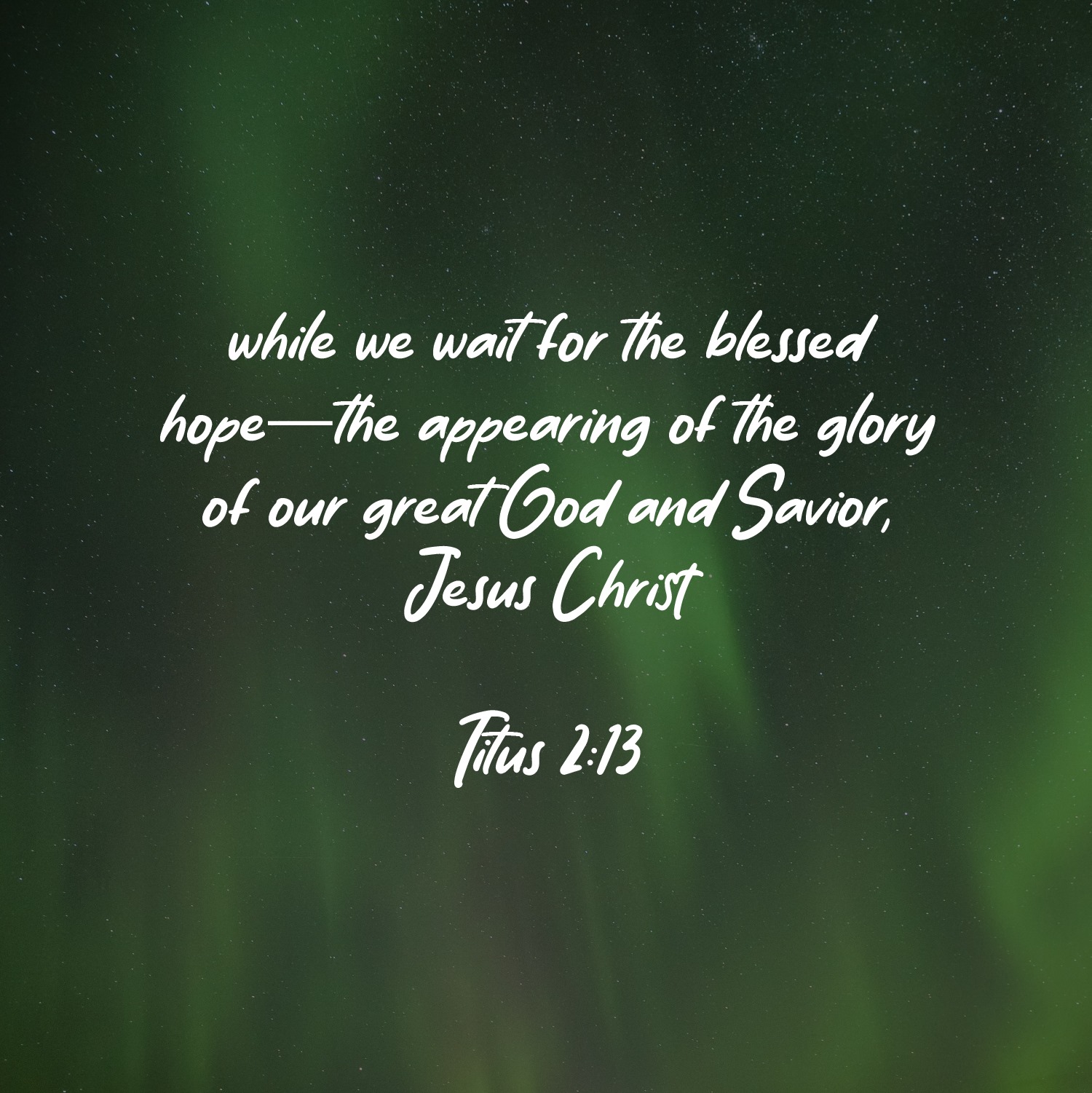 "while we wait for the blessed hope—the appearing of the glory of our great God and Savior, Jesus Christ" – Titus 2:13
Waiting is such a boring thing to do. We just hate waiting. We hate waiting for a long line to finish, we hate waiting for the train, we hate waiting for the perfect day, or we hate waiting for the time that we will be successful in life. Now, as Christians, we also have something to wait for. We have to undergo the long part of waiting, but the difference is that we are waiting for something that is beyond this world. Our waiting will not be for just a train or for a trip, but we are waiting for something that changed our life. 
"That changed our life", past tense because we cannot wait for this without having a changed life. What we are waiting for can only be waited for if we already know or recognize Him. We are waiting for our blessed hope. We are waiting for the second coming of Christ, who is our blessed hope. Now, we won't be able to join our fellow Christians that are waiting for the Lord if we don't have a changed life. If we don't understand how salvation works and what Christ did for us, we won't even recognize Him as our blessed hope. We will only see Him as someone that people are mistakenly waiting for.
However, we have to understand through the grace of God, we have been saved through faith in Christ. Having faith in Christ will result in a manifestation in our lives that we are putting our hope in our Lord. That is why Christ is called our blessed hope. When He first came into the world, He came to save us. He came to suffer and die in our stead so that we will rise again with Him. So now, we are waiting for our blessed hope, we are waiting for His glory to appear. By this time, we will come to Him and be united with Him in our Father's kingdom. 
Therefore, we must always look forward and hold on to our faith. We should not just live our lives thinking that once we receive Christ one time, and then He will always forgive us even if we continue sinning. This kind of mindset is really very wrong. Indeed, that the forgiveness of God is not going anywhere but we have to understand and assess ourselves that if we truly believe in Christ and accept Him as our Lord and Savior, we will then have a changed life that manifests the love and complete obedience to God. Thus, let us wait for our blessed hope who is Christ our Lord, and let us wait with patience. Let us hold on to our faith and fight the good fight of faith so we will be with Him when He comes back.
---
For more daily reflection, verse, and encouragement, you may follow us. You can also like, follow and visit us on:

Facebook: 

https://www.facebook.com/yd153

Twitter: @YD153

Instagram: @youngdisciples2020

Tumblr: youngdisciples

Pinterest: Young Disciples International