Daily Bread
Jesus is Born – Luke 1:30-31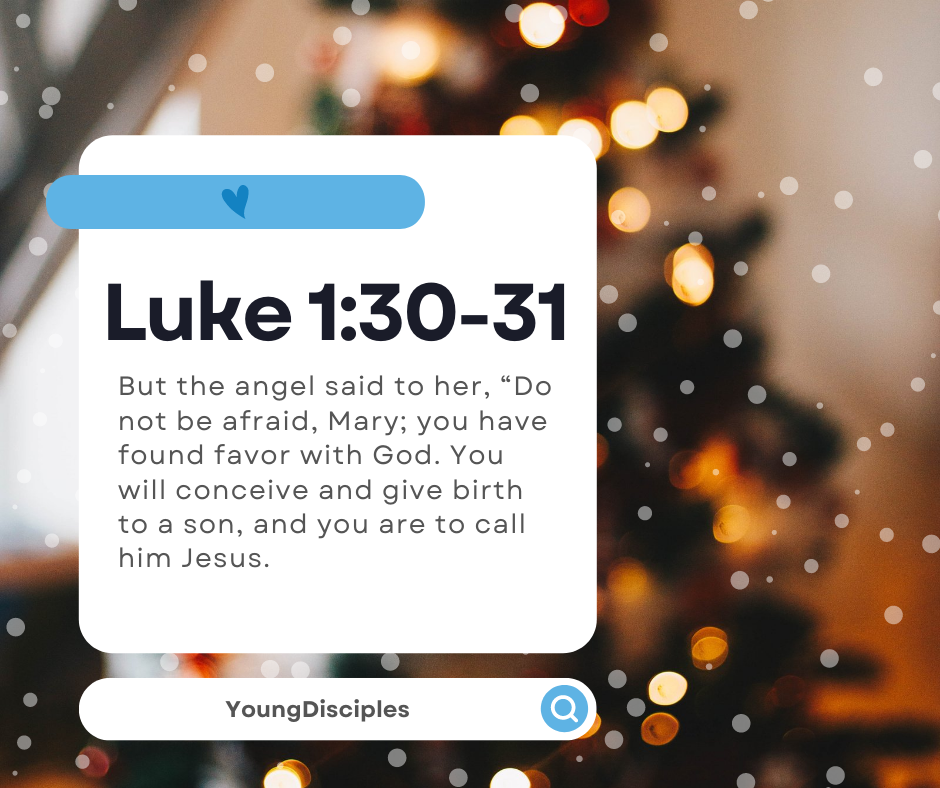 "But the angel said to her, "Do not be afraid, Mary; you have found favor with God. You will conceive and give birth to a son, and you are to call him Jesus." – Luke 1:30-31
Who would not be afraid? Who would try to escape a fate that will definitely bring you shame and hardship? Who would not try to escape the possibility of getting hurt? Everyone at this present time would never have the courage that Mary had when she was conceiving Jesus. She was a virgin, and she was betrothed. It would only bring her shame and her partner shame. However, she willingly accepted and trusted the Will of God. So, our verse today is for us to remember what really happened during the time of the birth of Christ. Angel Gabriel comforted Mary and told her that she should not be afraid because she has found favor with God, and that she will be conceiving the Son that would be called Jesus. 
Jesus Christ is our Savior, and we should take time to appreciate and thank Him for His grace especially during this season. He came to save us, and that's why He is called Immanuel. He is our God, but He humbled Himself, came as a baby boy and saved us from our sins. The reason why this season is the most wonderful time of the year and the most cheerful time of the year is because our Savior came, and now we are saved and forgiven. Although, we have to understand that the first Christmas was not a happy Christmas. It was a sad and dangerous Christmas for Mary and Joseph. They were hunted by the king and Jesus was being pursued so the king will kill Him. 
Now, we must then realize that it was a sad moment that time because the moment Christ was born, He was instantly sought to be killed. Yet, this season still remains the most wonderful and cheerful time of the year for us because we are once again reminded how much God loves us to the point of sending His Son into the world, suffered its cruelty and finally died so that He can fulfill the prophecy. 
Therefore, we must always be grateful, we must celebrate every Christmas more joyfully than the last. Let us appreciate and see the grace of God, even amidst the chaos we are in right now. May we not forget that the reason for the season is Christ– not our gifts, not our parties or anything that can distract our minds from really understanding the sole purpose of Christmas. Let us keep in our hearts and minds that as we celebrate Christmas this year, let us not forget to pray and just thank God for His grace and mercy.
---
For more daily reflection, verse, and encouragement, you may follow us. You can also like, follow and visit us on:

Facebook: 

https://www.facebook.com/yd153

Twitter: @YD153

Instagram: @youngdisciples2020

Tumblr: youngdisciples

Pinterest: Young Disciples International