Daily Bread
Interests of Others – Philippians 2:4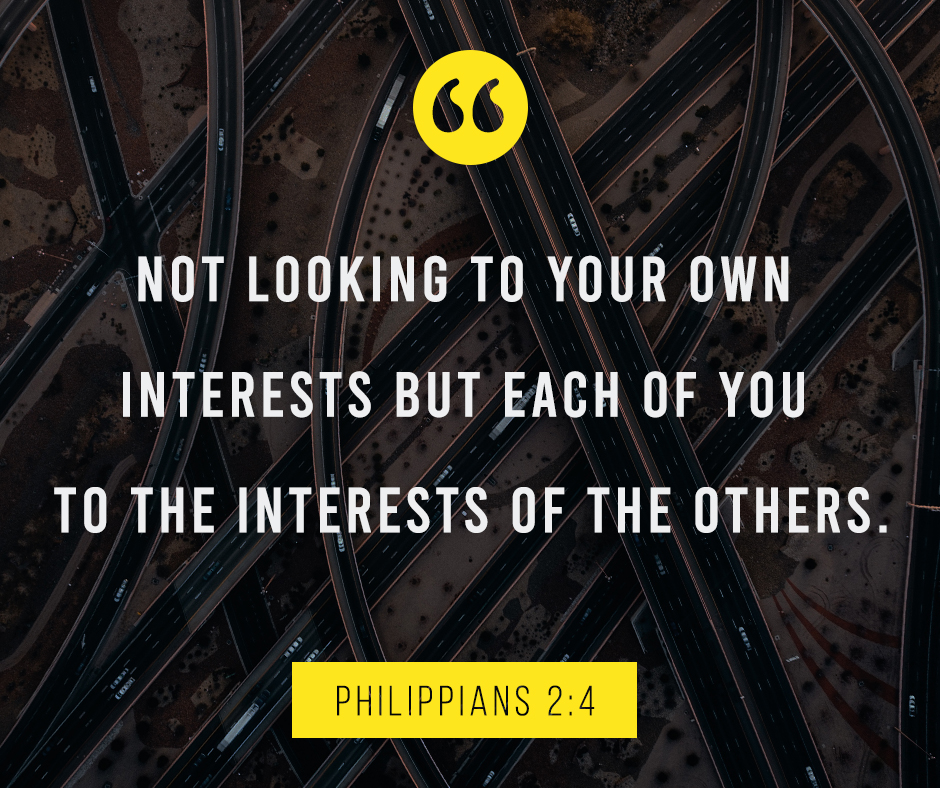 "not looking to your own interests but each of you to the interests of the others." – Philippians 2:4
Many times, we are put into a situation where we do not understand why we have to look out for others. While we are living in this fallen world, we are also growing selfish. We only look out for ourselves and we don't even want to insert ourselves into anyone's affairs because we know that we don't want them inserting themselves into ours. As much as we are reminded all the time that no man is an island, we are living our lives contrary to that philosophy. 
Now, our verse today is such a short verse but it is a verse that also contradicts our toxic desire for independence. Although it is not bad to be independent, we must learn when to draw a fine line between being independent and being hard-headed and selfish. So, Paul wants to remind us through his letter to the Philippians that we are to look at the interests of others, not just for our own interests. In short, Paul is calling us to look out for each other's interests and not to be selfish goats. 
He knows that one contribution to living a joyful and harmonious life as a Christian is the deep fellowship between brothers and sisters in Christ. "No man is an island," this must be a very worldly saying but even in the Christian aspect, this is true. Once we accepted Christ as our Lord and Savior, we have committed ourselves to Him and to serve Him. Now, the way to serve Christ is for us to let Him use us to reach out to those people who have not known Him yet. Serving Him also means that we will be having our family in Christ who is also called on the same purpose. 
We should not be selfish and just think of everything that can benefit and interest us, instead we must always concern ourselves with what others can benefit from and what interests them. It does not mean though that we are to be declining what we personally need just for the sake of fulfilling it, but what Paul meant by this is for us to know how to share. We are given different gifts by God and each of us is unique. Let us use these gifts to minister to one another and fulfill each other's gaps. 
Just like what Christ did for us all, He did not think of what benefit Him the most, but He thought of what we will benefit from it. He was thinking of us the whole time. We must set Him as an example and let us serve one another with love, looking and considering what they need and what interests them. After all, as saved people, we ought to look at our Savior and imitate Him. Therefore, let us imitate Christ by showing and extending the love we received from Him to others. Let us imitate Him and look out for one another, just as He looked out for us, to the point of shedding His own blood for our best interests which is our salvation.
---
For more daily reflection, verse and encouragement, you may follow us. You can also like, follow and visit us on:
Facebook: 

https://www.facebook.com/yd153

Twitter: @YD153

Instagram: @youngdisciples2020

Tumblr: youngdisciples

Pinterest: Young Disciples International