Daily Bread
I Am the Worst of All – 1 Timothy 1:15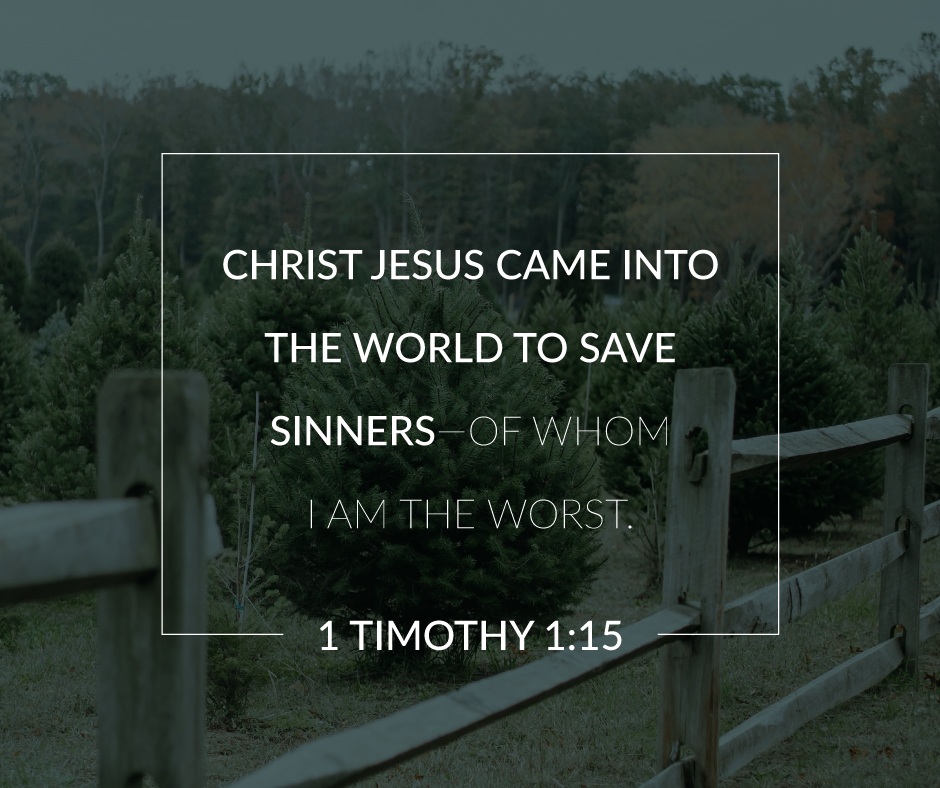 "Here is a trustworthy saying that deserves full acceptance: Christ Jesus came into the world to save sinners—of whom I am the worst." – 1 Timothy 1:15
One of the hardest things to do as a person who already achieved so much was to admit that they were wrong. Being vulnerable in front of other people is so scary because they might take advantage of it or that they will ridicule you. However, Paul on the other hand was a complete opposite of those. He was a great apostle and a servant of God and people look up to him. He was a good witness of Christ and was very in love with the Lord. Yet our verse today shows his imperfections and his vulnerability to his letter to Timothy.
However, before showing his vulnerability he still managed to lift Jesus high first before telling everyone what he really is. This is indeed a trustworthy message and an absolute one and without error that Jesus Christ came to this world to save sinners. Christ came to direct the lost to the right path; to redeem the unredeemable; and to save the sinners. Only Jesus Christ, the God incarnate can do this. There is no one else who can do this because it takes a perfect person to qualify for the saving of our souls.
It takes someone who can perfect the law of Moses and who doesn't have sins. Even Elijah, or Moses or John the Baptist or name all of the prophets, cannot do it but it is solely through Jesus Christ's sacrifice alone that we can be saved. We have been imputed with sin so deeply that we are unredeemable but praise God for His grace and mercy that He personally came to this world to save us from our sins.
In this Christmas season, we are again reminded how Jesus came to the world as a baby just so He can die for all of us. He indeed humbled Himself for He was just born in a manger where animals sleep and where there is no one who wants to sleep in. Even before He was born, people rejected Him already because even a decent inn was not available for His birth. How blessed are we that we have a God who is loving, merciful, gracious and faithful to us that even if He deserves everything— all praises, honor, adoration, special treatments, He was born in a manger that is nothing near to special. Jesus Christ was indeed the full manifestation of God's love towards mankind and the fulfillment of His covenant from the old age. Indeed Christ came to the world to save us from all of our sins and we can claim this gift if we believe in Him.
Now, as Paul mentioned this truth, he then continues to say that as Christ came to this world to save sinners, he is the worst of them all. This shows his flaw and imperfection that even if he is a great servant of God, he is still sinful and in need of a Savior. Indeed, it is very hard to come clean and to show vulnerability to people but Paul did not dwell on that fear anymore, he was just too convicted to admit that he is the worst sinner and that he indeed needs a Savior.
If you could remember the story in the Gospel where Jesus talked about the Pharisee who was praying to God and on his side is a tax collector where the Pharisee said that he was thankful to God that he is not as sinful as the tax collector. While the tax collector bowed down his head in front of God, could not properly utter the words but still, he asked God for forgiveness for he is so sinful and that he could not face God. Jesus then said that it was the tax collector's prayer that was heard rather than the Pharisee's prayer. Which means that God really listens to our prayers and that He will listen and be ready to forgive us if we are ready to submit ourselves to Him and ask His forgiveness.
Just like Paul who admitted that he is the worst sinner of all, we are also ought to do the same. After all, once we truly understand Jesus Christ's salvation, we will also truly understand how sinful we are and would really think that we are the worst. We all have our own fair share of sins and pet sins that we know defiled God's holiness. We know that we are indeed worthy of condemnation and that God should really hate us but praise God for His mercy and grace. Even though we are indeed sinful and we are the worst of all, God is the best forgiver and the most gracious of all, He still came to the world to save us from our sins.
Therefore, we must always remember to admit to God our sins and tell Him that we are really sinful. We should always thank Him for His salvation and glorify Him in all our ways for we are already saved. Let us always draw near to God no matter how many sins we have done because He is always ready to forgive us and to cleanse us from our sins. May we always put in our minds that we are the worst of all but Christ is the most gracious that He came to the world as a child just so He can die and rose again for us.
---
For more daily reflection, verse and encouragement, you may follow us. You can also like, follow and visit us on: