Daily Bread
How to Please God – Matthew 3:17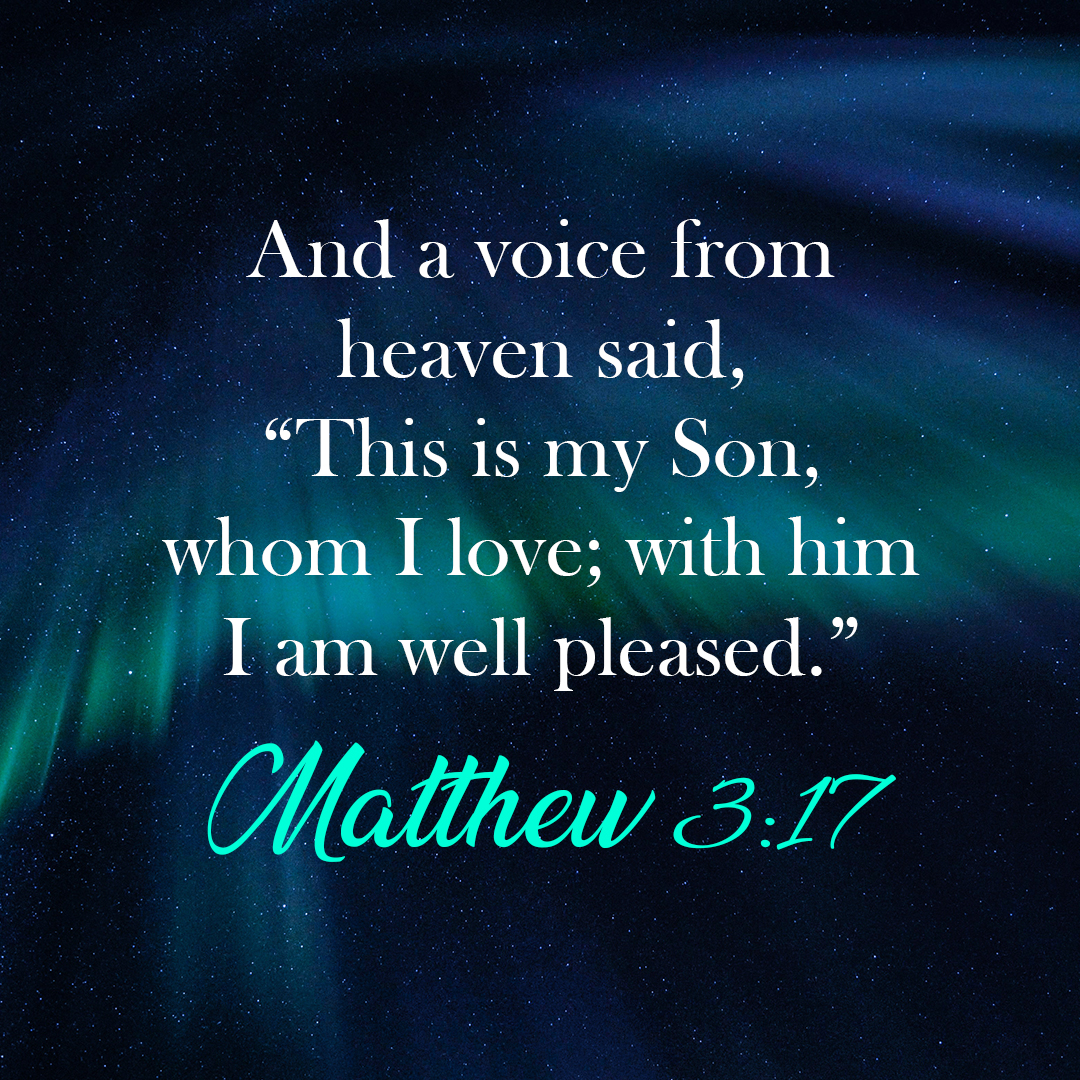 "And a voice from heaven said, 'This is my Son, whom I love; with him I am well pleased.'" – Matthew 3:17
As we reflect on how God can turn our bad situations into beautiful ones, we have also learned that the clearest example of that scenario is the life of Jesus Christ. When He came to the world to save us, but the world rejected Him, insulted Him, and ignored Him. However, because of this, we are saved by grace through faith. Now, we will also learn today how God is so pleased with Jesus Christ that only through Him we can only be saved.
In our verse today we are reminded about the story of Jesus' baptism in the river of Jordan. During that time, when Christ was baptized, a voice from heaven said, "This is my Son, whom I love; with Him, I am well pleased." The people present that time might have been so shocked because of the great and full of authority voice that spoke from heaven. Then, the Spirit of God descends from heaven as a dove and because of that, the Trinity is present in that moment.
Indeed what a wonderful phenomenon and what a great moment we would all love to see and experience. However, let us focus our lens on the fact that Jesus was baptized and God the Father even declared that He is well pleased through Him. Just by that, His purpose is already in motion. When Jesus was baptized, He was also showing us that He really humbled Himself and dwells among us. His baptismal was the sign that although He was not a sinner like us, He was holy and did not need to be baptized, He still asked John to do it because it is the Will of the Father and to set as an example.
Jesus Christ allowed Himself to dwell among us sinners even if we are the filthiest and dirtiest creatures who continue to sin and disobey Him. We are not deserving of His love and grace but because He is gracious and loving by existence, He remains to be like that. Thus, this also explains why God the Father declared that indeed only through Jesus Christ whom He will be well pleased. God will not be pleased through our good actions, He will not be pleased through our sacrifices and prayers. Only through Jesus Christ, He will be pleased.
Now, we must live our lives pleasing God but how can we do that if we are not Jesus Christ? Well, we can only please God through believing in the One whom He sent who is Jesus Christ. We ought to believe in Him and accept Him as our Lord and Savior so that we will be able to grow like Him. Indeed that we are sinful and deserving of eternal death but because of Christ, we are saved from it. Through Him, we will enjoy eternal life, only if we believe in Him. Therefore, as believers of Christ, we are given new life and that new life only longs to obey God and to walk following Christ.
With that, we will be able to please God because we are reflecting Christ's life in our lives. We are no longer slaves of sin and death but we are servants of God who through Jesus Christ, given a new life and new self to offer to God as a living sacrifice. Indeed that Jesus Christ is God's Son, He is God, not lesser than the Father or more than the Holy Spirit but equal to the Father and the Holy Spirit, one God, now and forever. Amen.
---
For more daily reflection, verse and encouragement, you may follow us. You can also like, follow and visit us on: