Daily Bread
Hope Anew, Dream Again – Romans 15:13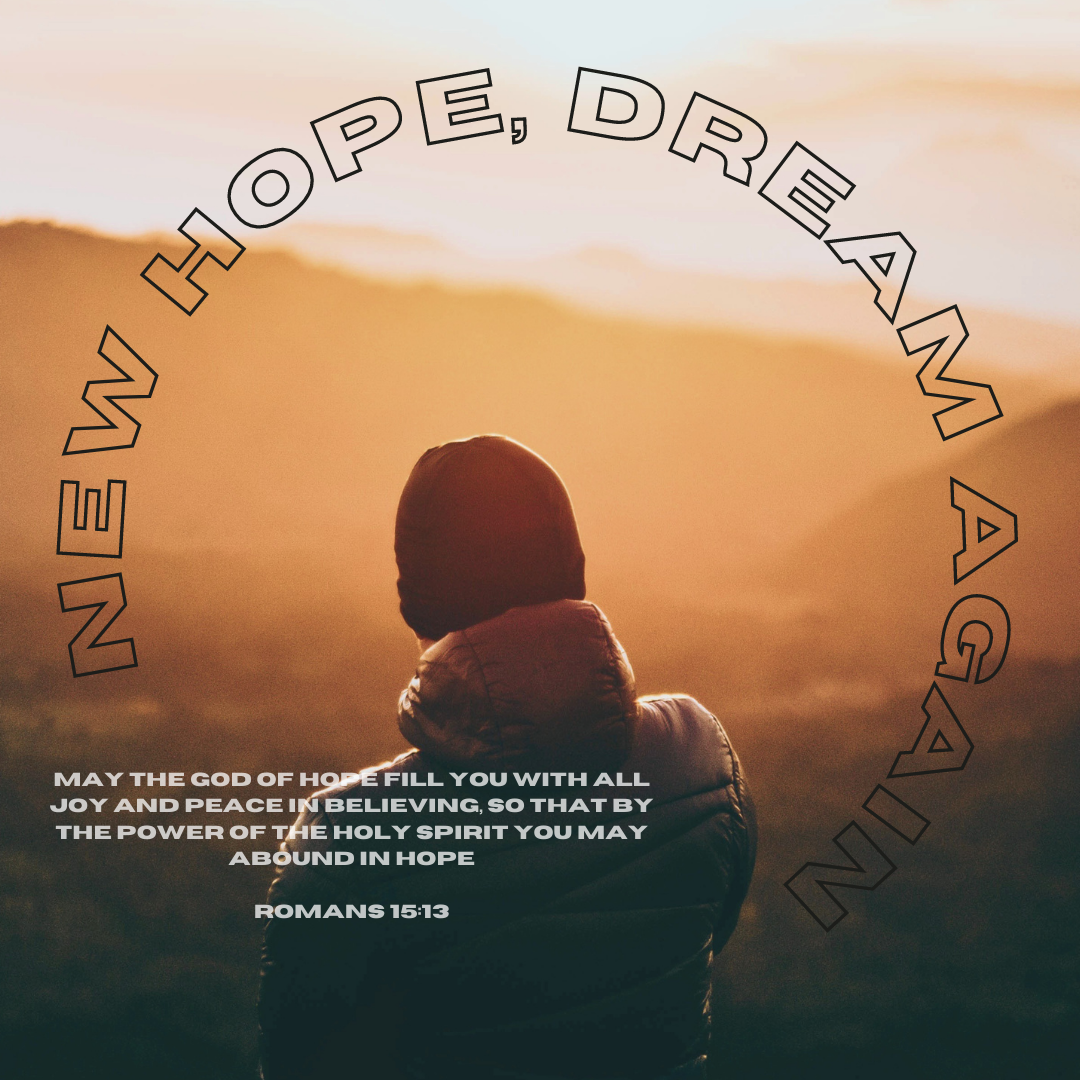 "May the God of hope fill you with all joy and peace in believing, so that by the power of the Holy Spirit you may abound in hope." Romans 15:13
We know, believe and realized that God is the God of New Beginnings, the same God that made the impossible and possible, now we have the full assurance and stand in faith to Hope anew and to Dream again for God is with us!
In life, failures discouraged us hardly to the point that we no longer want to dream again, to the extent that our hopes and faith are substituted by our human reasoning. However, limitations are only set by our human capability and in the end, it is God who intervenes and performs the impossible. It is in our failures where we realized that we are in great need of the Lord, only when we offer and commit to Him our dreams and allow God to be part of that dreams for He will empower us with the Holy Spirit to discern, to be excellent, to be strengthened and to plant His purposes in our lives.
Dream again, child of God! If you dream for a restored relationship, pray for it, believe and let God do it. If you dream for promotion, then let that promotion allow you to bless others. If you dream to have a business, then use it for the glory of God! To dream, is to become the hands and feet of God in advancing His kingdom here on earth. Let us hope again, dream again, and let the goodness of God be seen and magnified in every little fulfilled dreams.