Devotional
Hope and Depend on the Lord – Isaiah 40:3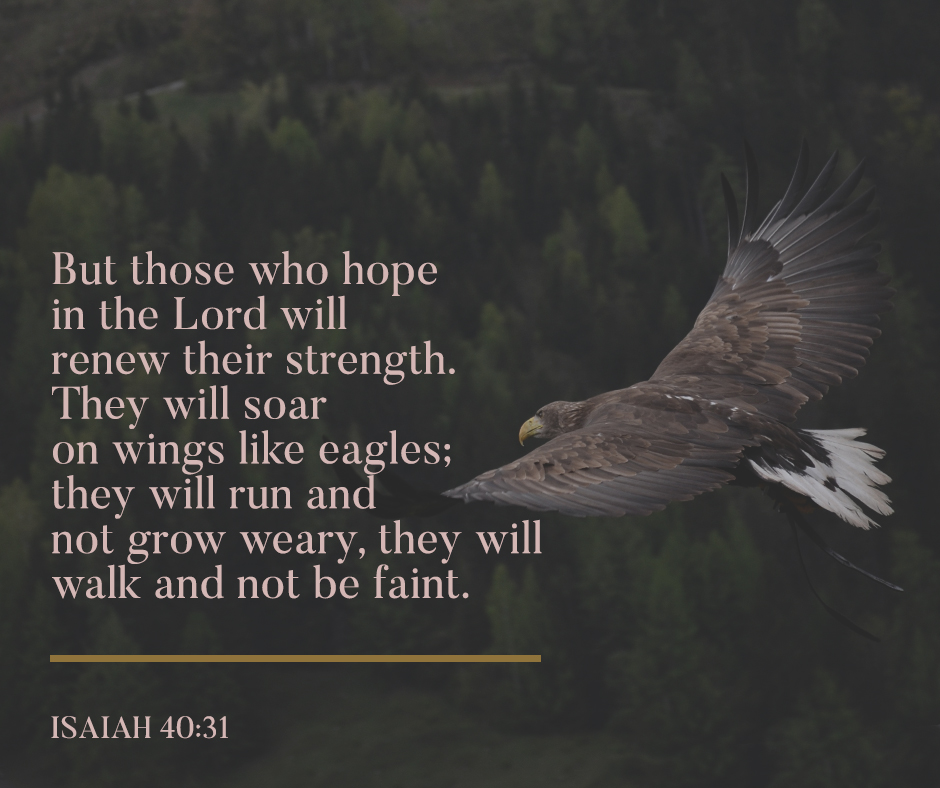 "But those who hope in the Lord will renew their strength. They will soar on wings like eagles; they will run and not grow weary, they will walk and not be faint." – Isaiah 40:31
It is very hard to depend on someone, all the time. We hate it, and as much as possible we want to be independent and we want to do everything on our own. However, God wants to remind us with our verse today about how important it is to depend on Him. During the time of Isaiah, the Israelites were all in distress. They were suffering and had turned their backs from God. After all the things God did for them, they still chose to abandon God and were all serving different false gods. 
Now, Isaiah was the prophet who remained zealous with his calling and never stopped reminding all the people to go back to God and repent. One of his reminders from God is to be always depending on God. Although this was at the time of Isaiah, God's Word is true to everyone, and with that, He meant that for everyone and every generation. We are all in need of God's grace and reminders. Many times we face challenges that we don't want God to be part of. 
However, Isaiah encourages us to put our hope into the Lord and He will renew our strength. We will soar on wings like eagles, we will run but not go weary, and we will walk but not faint. Indeed, God will give us strength and provide everything that we need. The only thing we need to do is to believe in His name and put our hope in Him. It may be hard for us to depend on someone, but we are not just depending on just someone but we are depending on our God. Our God is living, true, and only one. 
Let us not forget to always depend on God. It is not because we have all of these benefits but because we know that God loves us and is always ready to have our back. We should always remember that God renews our strength and that in His presence, we will not lack anything but we will have everything. We may not win in this temporary world, but we will have eternal life through Him, and with just that, we are winning. 
May we not become like little chickens who only want what is on the ground but let us soar on our wings like eagles, who desire to be with God, and with that desire, we will then be able to depend on Him and let Him save us. Let us always remember that our salvation belongs to Him and only through Him we can be saved. Indeed that we will run but not grow weary and we will walk but not faint because the Lord strengthens. Let us offer our strength and life to Him, and He will sustain it till the very end.
---
For more daily reflection, verse and encouragement, you may follow us. You can also like, follow and visit us on:
Facebook: 

https://www.facebook.com/yd153

Twitter: @YD153

Instagram: @youngdisciples2020

Tumblr: youngdisciples

Pinterest: Young Disciples International