Daily Bread
His Anger Ends in His Lavishing Love For Us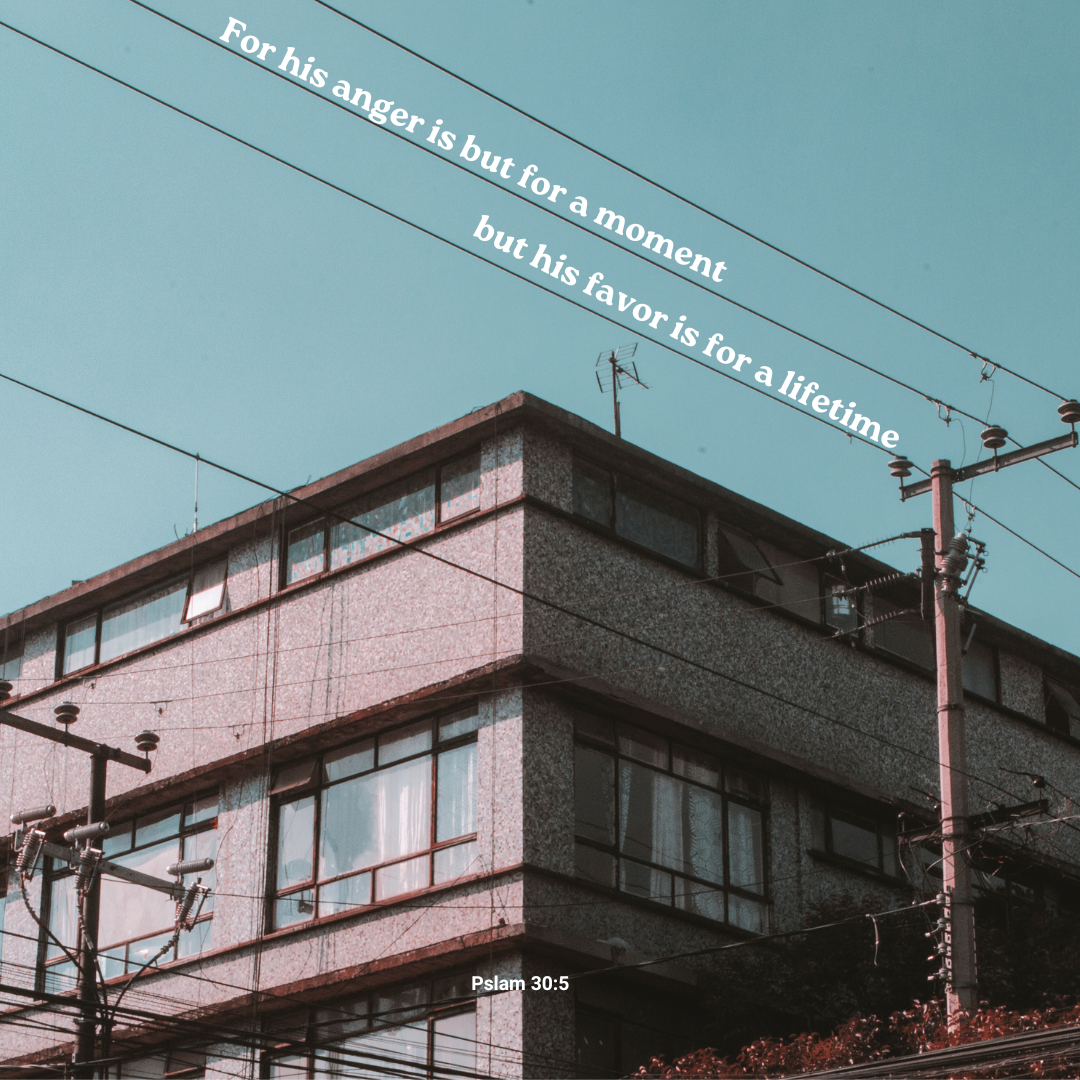 "For his anger is but for a moment, and his favor is for a lifetime. Weeping may tarry for the night but joy comes with the morning."  Psalm 30:5
This passage one of the most known verses in the Psalm of David, where mostly, we get the lines weeping may end at night but joy comes in the morning, but completing it is a line before that which says for his anger is brief, but His love is for a lifetime.
The context of this verse is about God's loving discipline. Some of our sufferings, difficulties and weepings are the cause of our very own actions and decisions, our misguided human wisdom that took over which results to our fall, where it is also needed, God's chastisement, to convict us yet not leaving us down. In fact, through God's discipline, we ultimately become better by God allowing us to learn and realize and opens our eyes to see the reality of the truth and the beauty of His will. God's discipline is loving, in a way that it reinstates us back in stability and firm us in the foundation of His wonderful and righteous ways. And as a Father who loves His children, He disciplines for the ultimate purpose of restoration.
Indeed, weeping may only end at night for a hope of new beginning comes in the lifetime favor and love of the Lord to those who trust and eagerly desires to obey Him as we joyfully wait on Him.