Daily Bread
Heart Check: The Heart of Christ In Us – PHILIPPIANS 4:23-24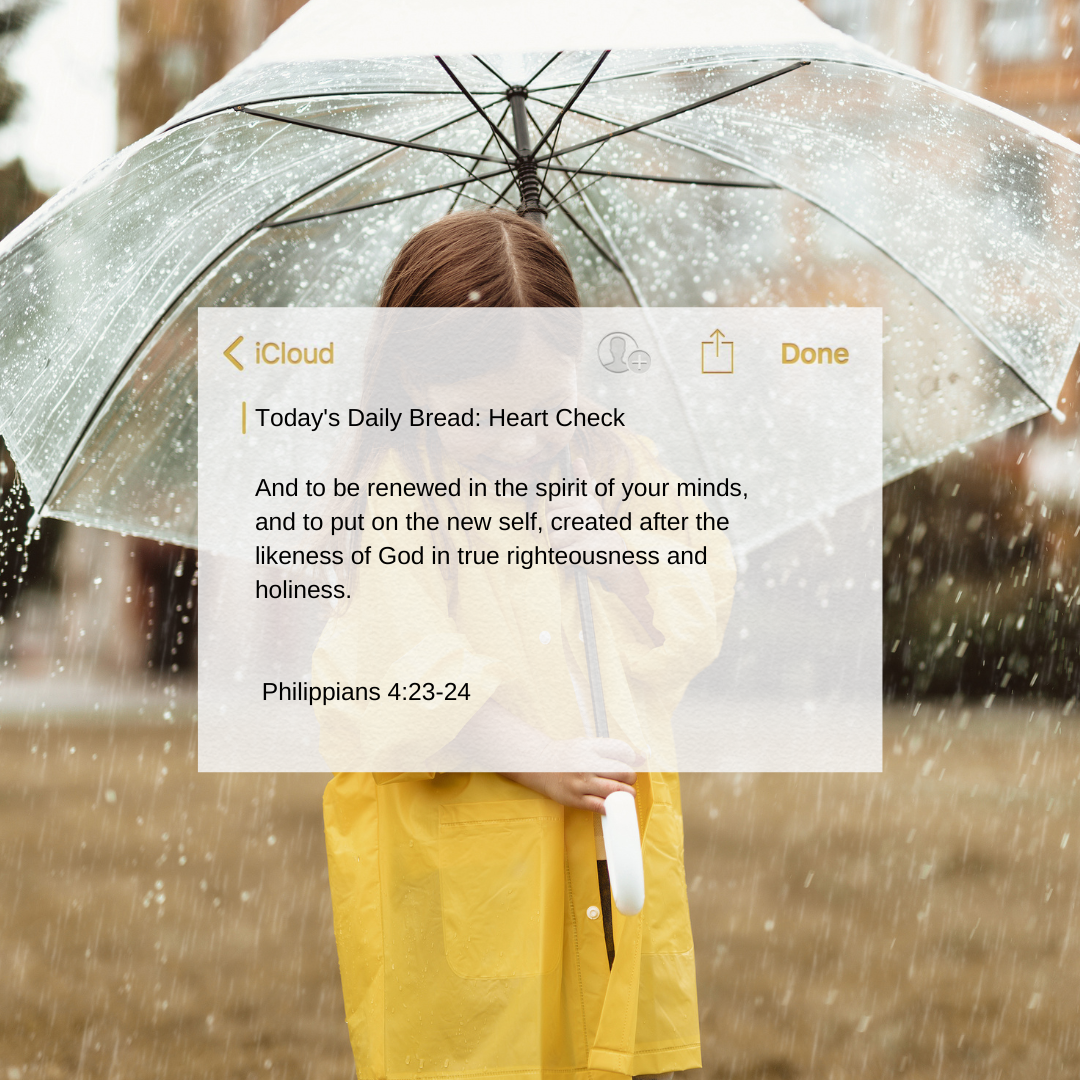 And to be renewed in the spirit of your minds, and to put on the new self, created after the likeness of God in true righteousness and holiness. Philippians 4:23-24
A heart like Christ, distinct from the human heart. A heart like Christ – selfless, compassionate, and restorative. Whereas the human heart – selfish, careless for others and judgmental. Two different hearts, two different facets. As humans, we beat the human heart. But is it possible to beat the heart of Christ?
Absolutely! The spirit of the Lord, through Christ's victory rest in His children to beat a heart like Him. God in his redemptive desire healed our cold hearts. With the Lord's spirit in us comes a flow of newness, slowly dying to the self, and living to what Christ is beating for. In God's sanctification, we battle with the heart of the flesh, fighting for a heart of Christ and see ourselves uttering, Abba, Father. This is God's gift – our adoption as sons and daughters.
When confusion and doubt arise in us, remember this – we beat the heart of Christ. Do not be discouraged when you feel like there is battling because there is – for we now desire and long to beat the heart of Christ. God is magnified in our faith and in our continuous desire to walk in Him and become like Him. Now live in Christ and embrace the journey of daily newness.