Daily Bread
Heart Check: The Heart Can Be Fool – JEREMIAH 17:9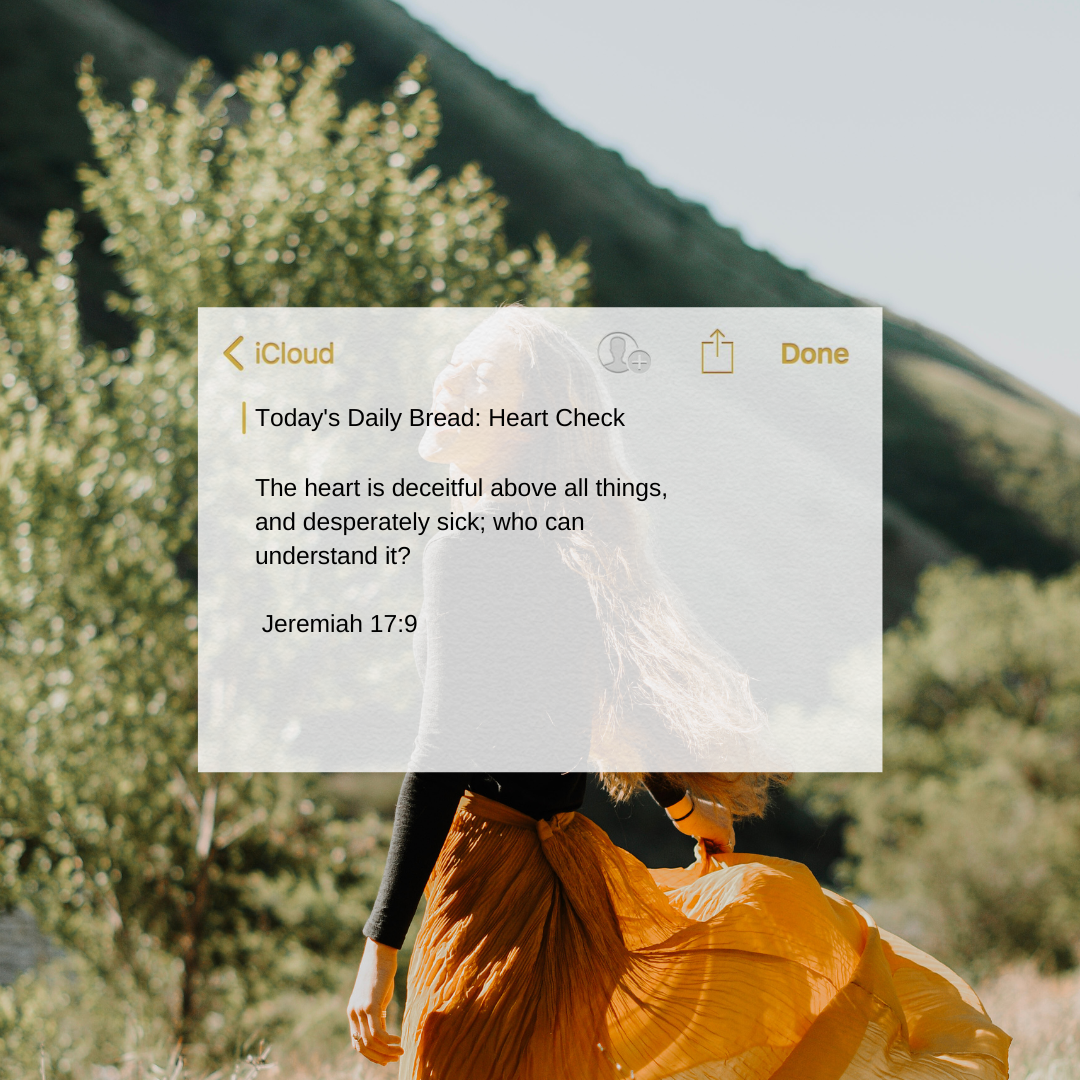 The heart is deceitful above all things,  and desperately sick; who can understand it? Jeremiah 17:9
Heart over the mind, or mind over the heart? In today's daily bread, we look at one of the most well shared passages about the heart being deceitful, written by the prophet Jeremiah, who must've written this in a position of perhaps in despair, or in praise.
What this passage in a deeper level speaks to us is that by default, the human is heart is foolish without guidance. Without the wisdom and and direction of the Lord in us, our hearts may feel what it wants to feel, it randomly welcomes emotions that can be triggered by various external factors, such as excitement, deep sadness, longing, carelessness to name a few.
Emotions are a gift, in fact when Jesus lose his friend Lazarus, he also wept. But what this passage really taught us is that we can attain a healthier heart when we seek God's guidance in our lives. We ask the Holy Spirit to give us the right discernment and the control over our reactions on things around us.
Today, when you are having troubles with you feel and hear, seek the Lord and pray that He will give you the right emotion at the moment, to have self-control and have peace by surrendering to the Lord what you are feeling.