Daily Bread
God's Words Constantly Builds Healthy Habits – 2 Peter 2:19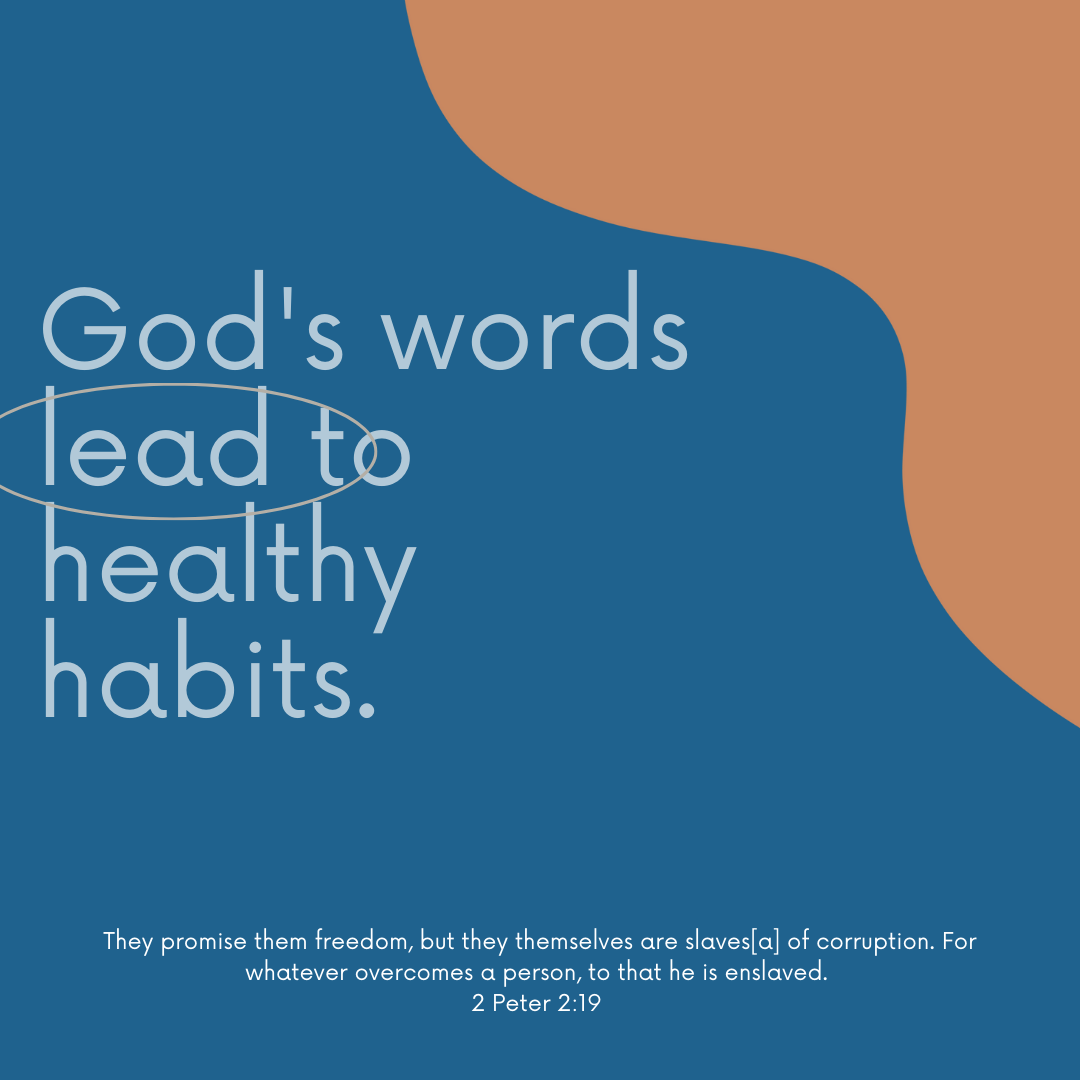 They promise them freedom, but they themselves are slaves of corruption. For whatever overcomes a person, to that he is enslaved. 2 Peter 2:19
Finally, there is an antidote to constantly lead us and inspire us to build healthy habits, the food for our souls, the word of God.
The word of the Lord contains so much Godly wisdom and instructions, even to the most practical ones, that will help us in our day-to-day living. Simply, we put it this way – the more we are indulge in the word of the Lord, we find ourselves "delighting in it day and night", and when we do, the power of the word is like a sword that press our hearts, seeds planted, grows and bear fruit. In short, it is now hard for us to forget God's word that results to our constant progress.
Even our day to day devotional, prayer and quiet times with the Lord, it becomes a habit, the habit of attuning to God before we go on. As we continue doing this, we will be amazed of how healthy cycle of habits become natural in us. Though, there are days that we feel down, we hope to make it a habit to find rest in the Lord.
Habits, make up our day, that makes up who we are. With God's word, we walk with the Lord that bears fruit of good habits, habits that resonates to what we believe. Today, be empowered by the word of God, don't be afraid, ask God to help you in the aspect of building healthy habits that honors Him.