Daily Bread
God's Spirit in Us – 1 John 4:13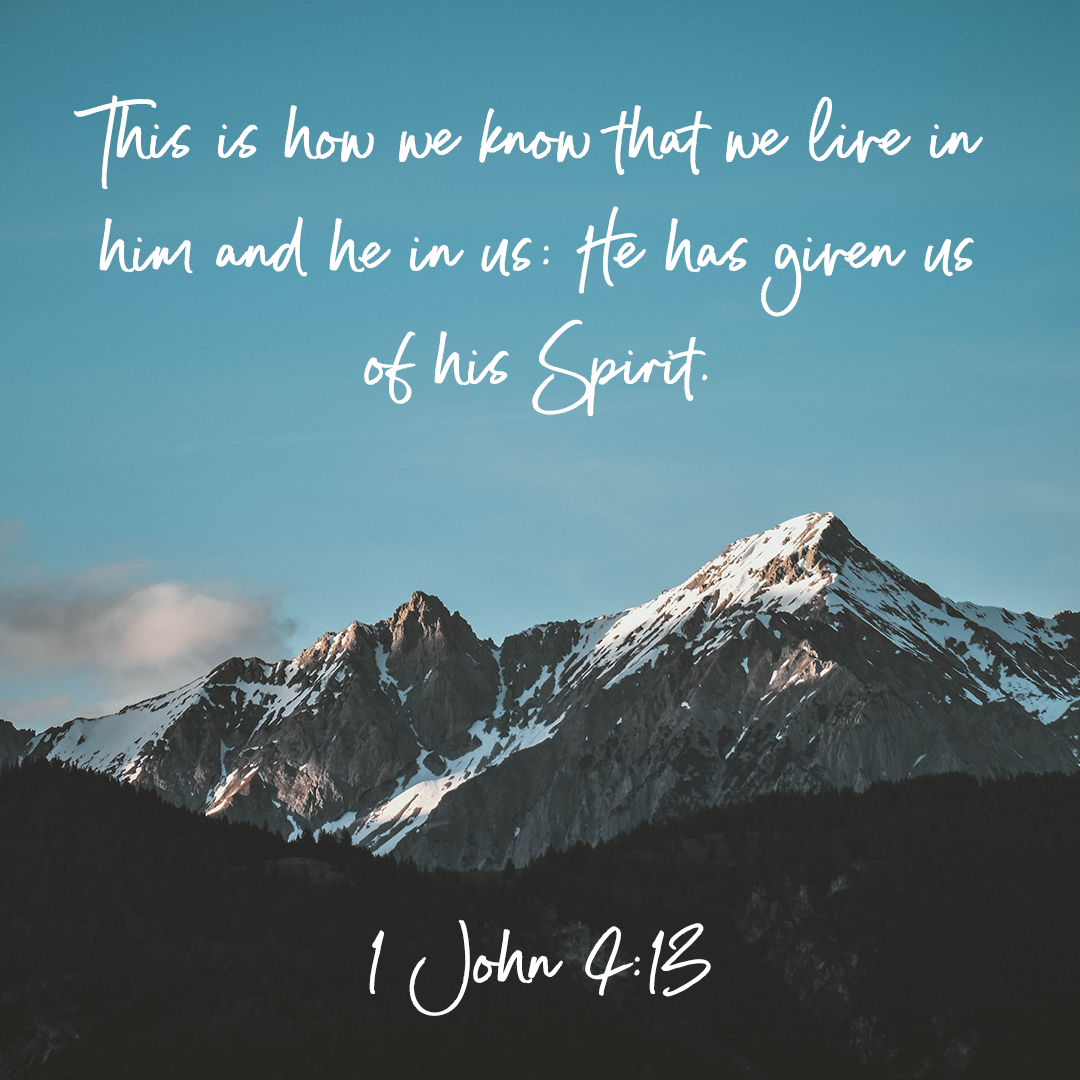 "This is how we know that we live in him and he in us: He has given us of his Spirit." – 1 John 4:13
Anyone can just say that they have God in them. The witnesses of such can even say that God dwells on people who do good, who help people, who give out charity, etc. However, we have to remember that not all who, in our own definition of good, are in God, and not all who are horrible are from God or not in God. There is only one way to know or to use as proof that God lives in us is that He has given us His Spirit. 
Now, since we do not physically and literally see the Spirit of God in each one of us, how can we identify that God is in us and we are in Him? Well, in this aspect, most of the time the answer is just really so easy. We can see or identify whether God lives in us and we are in Him through our lifestyle. Although we already diminish the argument earlier that not all good-doers are of God, it does still also show that we are of God if we manifest Christ in our lives. 
It is not just helping people, giving to charity, or just doing good small acts, but it is living our lives under the grace and forgiveness of Christ. Meaning, it is not just living a good and helpful life, but a life full of repentance, a life full of dependence on God, and a life full of Christ. The first part of the formula is always accepting Christ as our Lord and Savior, truly understanding His grace, mercy, forgiveness, and salvation in our lives. Once we have the right understanding and that we accept Jesus Christ in our lives, everything follows. 
Even if we say that no one is righteous and no one does good, but in Christ, we have been given the power to do so. Again, everything follows when we have Christ in us, and if we fully become His disciples, the Spirit of God is given to us. Now, as John says in our verse today, this is how we know that we live in Him and He lives in us, only if we have the Spirit of God in Him. The Spirit of God replenishes us, strengthens us, renews us, blesses us, and gives us the courage to obey God and to follow Him at all times. Therefore, all of these will manifest in our lives and we will be able to show the world what it really means to be a Christian. 
Thus, our salvation is not based on our good acts or living in God, and God living in us is not based on how good we are but it is still the grace of God. Everything is still based on the grace of God and His gift of salvation towards us. No merit will go with us, for it is not our good acts that made us deserving of the Spirit of God, but it is the act of Christ that made us receivers of the Spirit of God. If the Spirit of God dwells in us, it will encourage us and give us the power to obey God instead of succumbing to sin. Indeed, not everyone who does good on this earth means they are living in God and God lives in them, but only those people who have Christ in their life and are working to be more and more like Christ every day have God living in them and they living in God.
---
For more daily reflection, verse, and encouragement, you may follow us. You can also like, follow and visit us on:
Facebook: 

https://www.facebook.com/yd153

Twitter: @YD153

Instagram: @youngdisciples2020

Tumblr: youngdisciples

Pinterest: Young Disciples International