Devotional
God's Joy and Peace – Psalm 94:19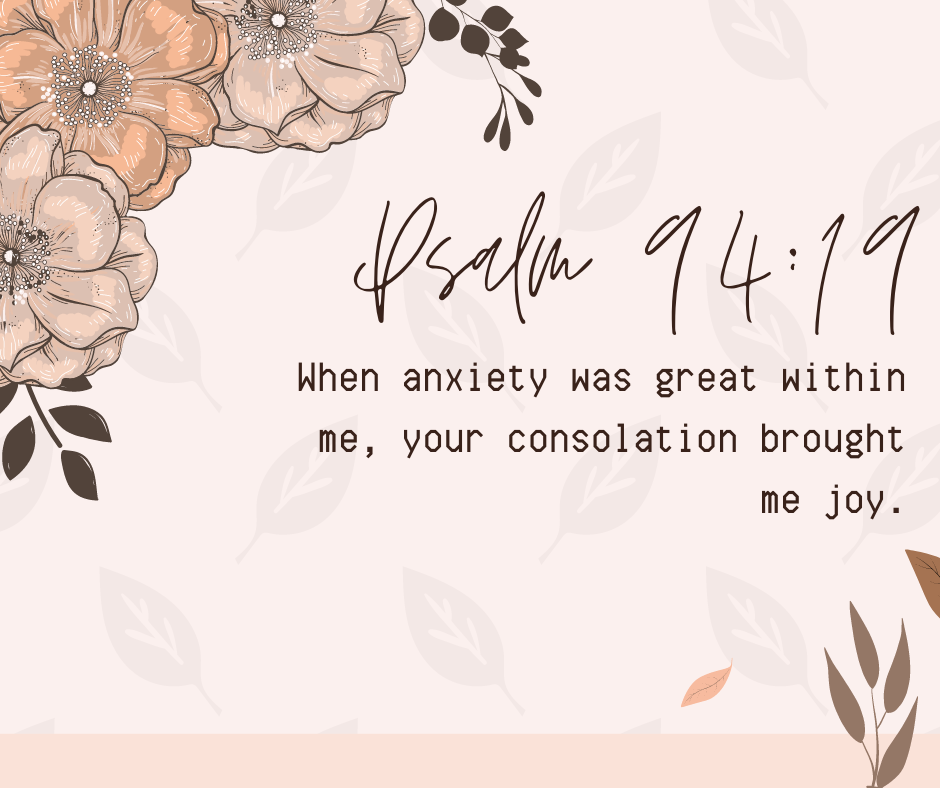 "When anxiety was great within me, your consolation brought me joy." – Psalm 94:19
For some time, we have depended on ourselves alone. We depended on the comfort our house brings us, the comfort of our significant others brings us, and the comfort of knowing that we have a family. However, all of these are sometimes not enough. We will be swallowed with anxieties, depression, and sadness once we are alone. It is very hard to stop our own thoughts from flowing. We can never save ourselves from our own overwhelming thoughts, yet a lot of people surpassed these kinds of episodes. Now, the question is, how? How did they be able to overcome their own minds? 
Our verse today is the answer to our own questions. It is not new to us that there are a lot of people suffering from mental health problems. Some even died because of it. It is very easy to succumb to the darkness of our mind, that we can never find the light of it. However, we are not alone. Even our psalmist today showed us a hint of his own mental health problems. Well, mental health problems are not a contemporary problem, but it has been a problem since before. A lot of people, even the prophets of God underwent mental health problems. After all, our minds are an endless chasm that sometimes we can never fathom nor understand. 
However, our God is an amazing God that even our psalmist in this verse declared with great confidence that even during his anxieties, the consolation of God brought him joy. Even if his own mind was waging a battle that can only be fought by him, he knew that God will always be there and His consolation brought him joy, peace, and confidence that even his restless mind cannot overcome. The joy that only God can give will be enough to overcome our grief, our anxieties, and our depression. Indeed, we are the only ones who can fight this battle, but it will be so hard to fight it alone. That is why we need God, so that is why our verse today is the reminder that we must cling to the joy and peace that only God can give. We may be experiencing a great number of anxieties, but the joy of God and His peace is greater. 
Therefore, may we be like our psalmist today, even though he is inflicted with anxieties and sadness, he still finds the joy that only God can give greater than all of these. Let us also see that our God is greater than our battles and we may feel like we are fighting alone, but our God is with us. He will give us joy and peace that nothing can surpass. He will shield us, and protect us with His mighty wings. Let us depend on Him, and submit everything to Him.
---
For more daily reflection, verse, and encouragement, you may follow us. You can also like, follow and visit us on:

Facebook: 

https://www.facebook.com/yd153

Twitter: @YD153

Instagram: @youngdisciples2020

Tumblr: youngdisciples

Pinterest: Young Disciples International