Daily Bread
God Will Protect Us From Harm – Psalm 121:8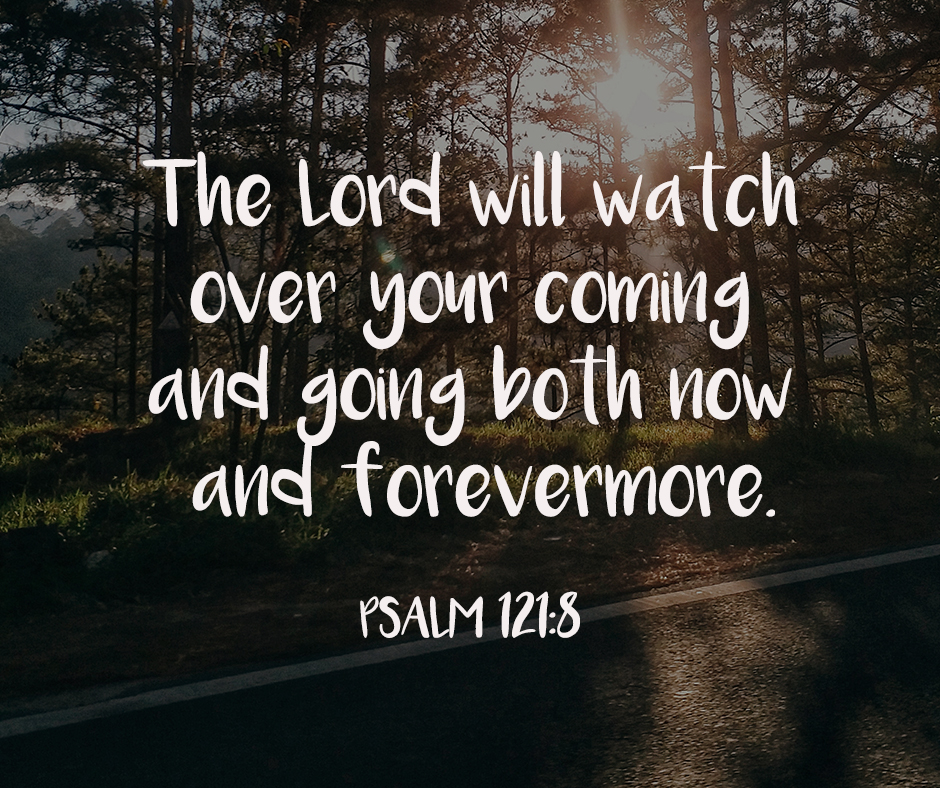 "The Lord will watch over your coming and going both now and forevermore." – Psalm 121:8
Every day we go out in our own ways. We go to work, we go to school, we go shopping or anywhere we go without an assurance that we will return to our homes safely. Whatever we do, we really don't know what the future is and we don't even know if we will still be alive for the next few minutes or hours. So this is why we always try to live our lives with meanings and reasons. Even lots of people will always say that we only live once, so we must live it fruitfully. 
Now, our verse today reminds us that even if we go out of our houses every day, our in and outs are protected by God. He promised to watch all over us and He will always protect us. God promised to watch over our comings and our goings now and forevermore. This literally applies to the time that we will go out for work or for school or for anything. Our God is our main protector, He is our shield and He is our safe fortress. 
As we battle our problems day by day, we have to know that we are protected by God. He swore to protect us and will not put us to harm. Our God is our Father who protects His children. We are God's children as we receive Christ Jesus as our Lord and Savior. We have been adopted to the holy family of God and through that, we now have complete protection from God who never fails to do His promises. 
Also, we must understand that it is not a literal of comings and goings but it is more profound than that. God also meant by this is our coming and going, us being alive and dead. Not just our physical activities but also the spiritual side. God did not just make sure to protect us from our physical affairs, but He has also shown His faithfulness through protecting our spiritual affairs. As we all know, He sent Jesus Christ to save us from our sins because He is gracious and merciful. 
Thus, we really should not be afraid of this truth and completely trust His power and might. The Lord will indeed watch our coming and going now and forevermore. It is not just for a day, but it is for now and forevermore. He will not be tired of protecting us and He will never forsake us. Therefore, we don't need to be afraid of our everyday endeavors because now we know that the God of promises, peace, and love has promised to watch over us. May we not forget this truth and always try our best to spread this amazing truth to other people so they may also know that God loves them and has saved us from sin and death.
---
For more daily reflection, verse and encouragement, you may follow us. You can also like, follow and visit us on:
Facebook:  https://www.facebook.com/yd153
Twitter: @YD153
Instagram: @youngdisciples2020
Tumblr: youngdisciples
Pinterest: Young Disciples International