Devotional
God of New Beginnings – Isaiah 43:18-19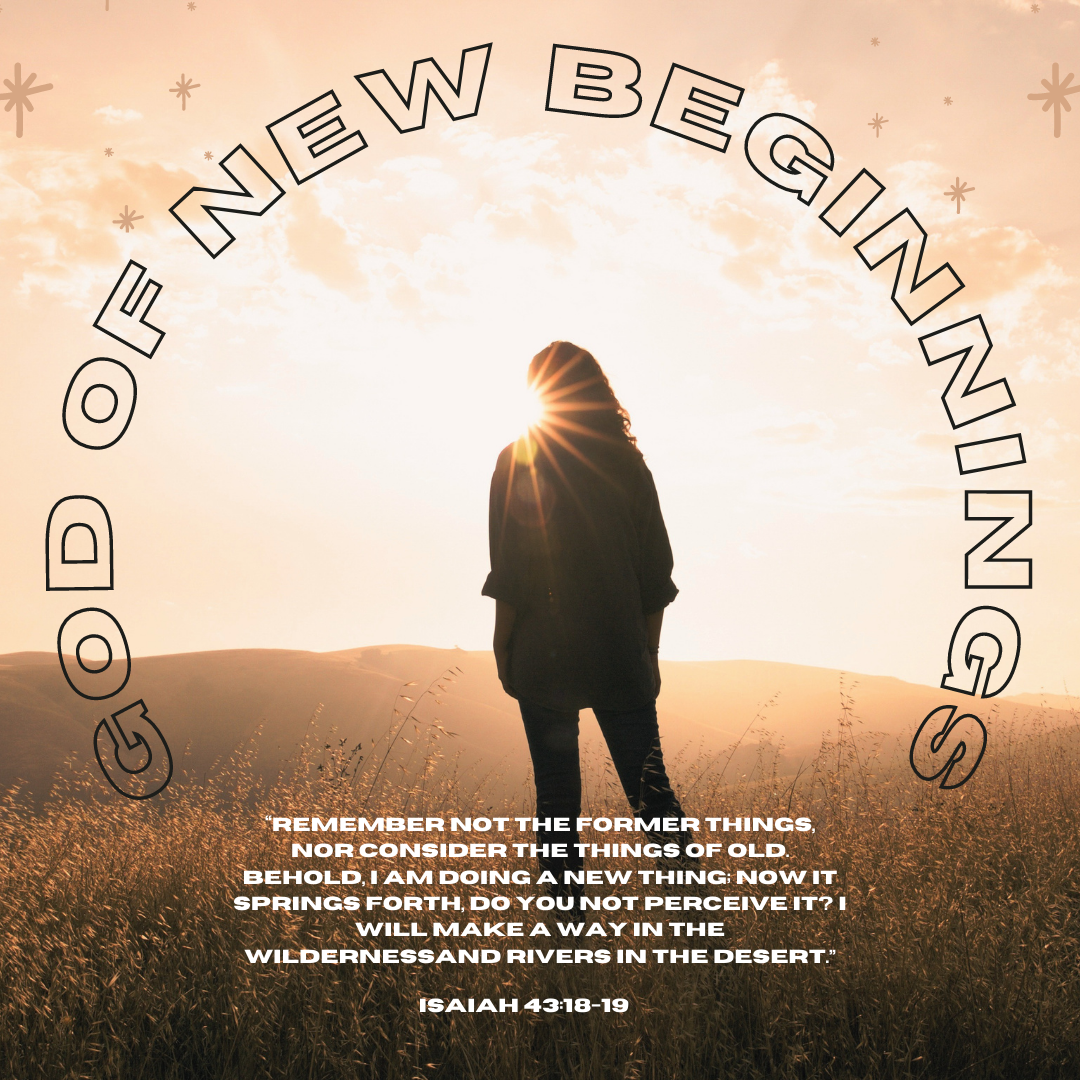 "Remember not the former things, nor consider the things of old. Behold, I am doing a new thing; now it springs forth, do you not perceive it? I will make a way in the wilderness and rivers in the desert." Isaiah 43:18-19
The new year brings us the gift of a fresh new start – a blessing to renew our perspective, to renew our ways, to renew our relationships and to renew our love for God. This is God's gift to us, for He alone can make all things new, even ourselves can be renewed by God with the power of the Holy Spirit at any time. However, a lot of us are discouraged and still live in hopelessness because of our past experiences which could be our sins, our regrets, our faithlessness that all stifle us to hope ahead.
In today's passage, we are encouraged with this good news, that the Lord actually is a God of new beginnings! In one of His promises to the prophet Isiah, God assured that "He make things new", and it is the same promise that we hold on to today about God, when we need a fresh new start, a spiritual revival, and a chance to begin again with hope.
Today, we hope and pray that when fears, discouragements, resentments and hopelessness holds you because of the yesterdays, come into the throne of our compassionate Father through Jesus Christ, to refresh your spirit and to give you a new hope to begin again under His perfect will and loving presence.