Daily Bread
God is Revealed Through Jesus Christ – 1 John 5:20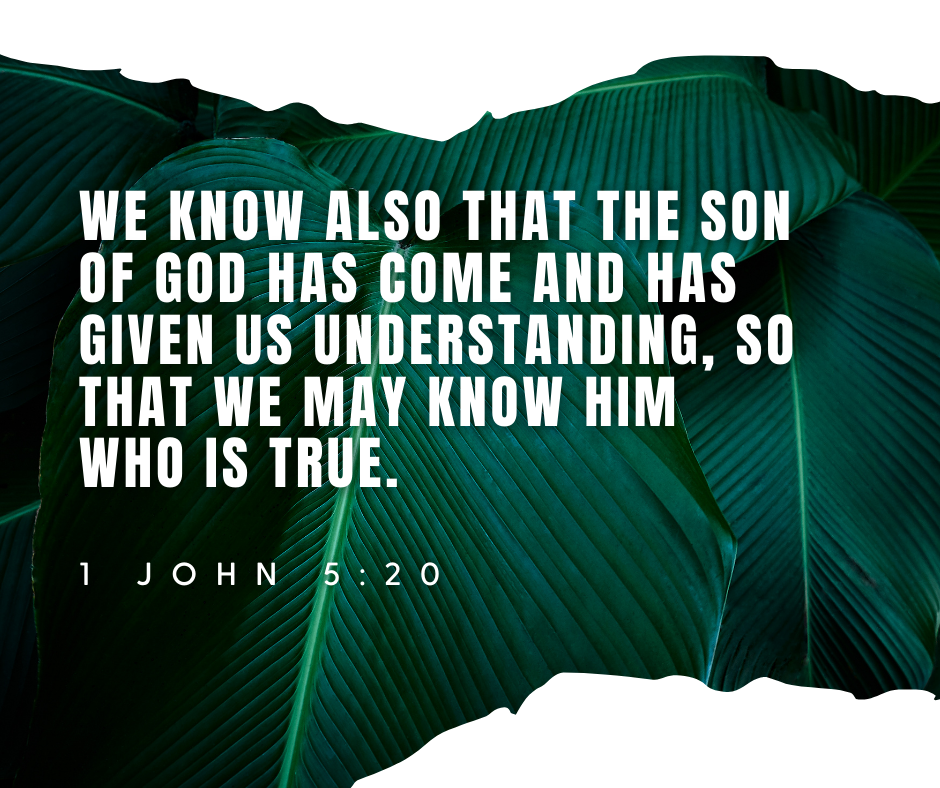 "We know also that the Son of God has come and has given us understanding, so that we may know him who is true. And we are in him who is true by being in his Son Jesus Christ. He is the true God and eternal life." – 1 John 5:20
God is the all-knowing God, already knows that we will have a hard time recognizing Him. He knows that we are hard-headed and most of the time obnoxious because we would rather believe something we see than something we do not see even if that visible something is not true. So, John testifies that Jesus Christ has given us the understanding to know that He is true. 
Our good God knows that we need help in recognizing Him, so as He gave Jesus Christ to be our Savior, He also has given us understanding through Him so that we can recognize Him. Indeed there are many times when people ask us to prove if the God we are truly serving is true and living. However, most of the time, we also fail this. Yet we have to understand that God has revealed Himself to us through Jesus Christ, who through the history of the world, truly existed. 
Also, God revealed Himself to us through His Word, which is Jesus Christ again. Through the written Scriptures which we now know as the Bible, He has given us the knowledge and wisdom to recognize Him. Now, we really don't have many reasons to say that we do not know God and that we do not recognize Him. God has given us many ways to recognize Him and we only just have to see it. 
Now, John mentioned that as we are already given a chance to recognize God, we are in Him and we already know that He is the true God. We are now in Him because we know that Jesus Christ is indeed God and He is the only one true and living God. Through the revealed knowledge and wisdom that God has given to us, we recognize Jesus Christ. We now can recognize that He came to save us and to give us eternal life. 
However, we must understand that it's not about just sitting on our couch and waiting for God to show Himself for a literal revelation but it is about seeking God through the Scriptures. There are really many times that God has revealed Himself to us but we are just being blind because we thought of something more extraordinary. So, instead of that, we must just seek God through His Word and find Him there. After all, He is our God, our one true and living God. Our eternal life belongs to Him alone.
---
For more daily reflection, verse and encouragement, you may follow us. You can also like, follow and visit us on:
Facebook: 

https://www.facebook.com/yd153

Twitter: @YD153

Instagram: @youngdisciples2020

Tumblr: youngdisciples

Pinterest: Young Disciples International