Daily Bread
God is Pleased to Make Us His Own – 1 Samuel 12:22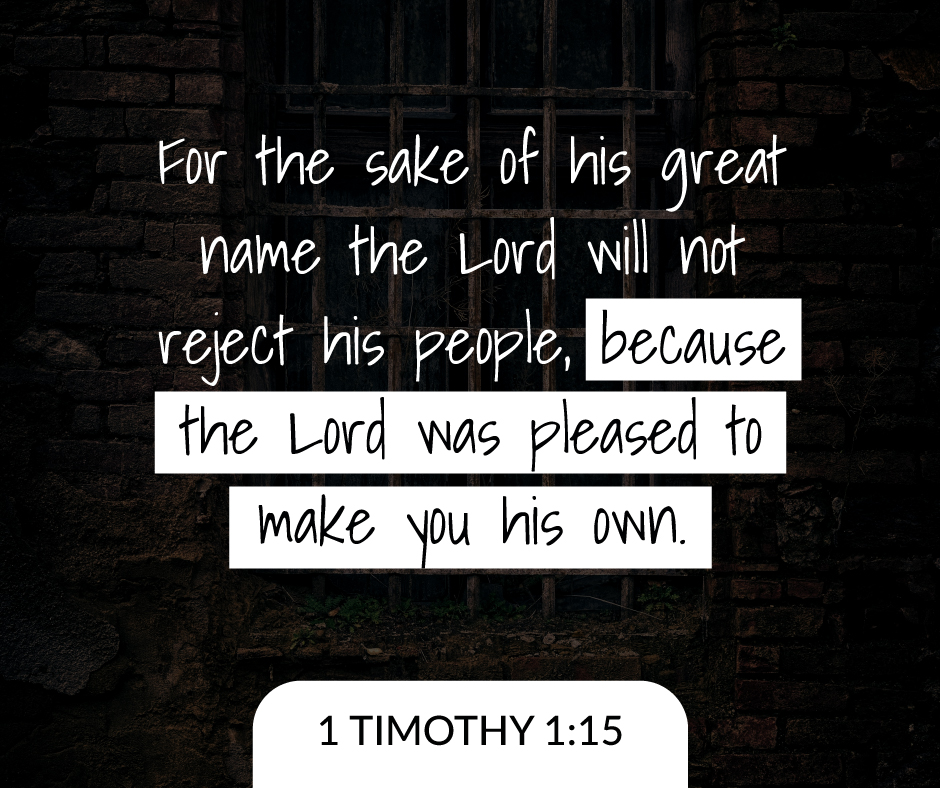 "For the sake of his great name the Lord will not reject his people, because the Lord was pleased to make you his own." – 1 Samuel 12:22
We could never see or hear about someone who will always let someone pass even if they sinned against them many times. Whenever we do something wrong, we really don't learn from it. In fact, we have that weird feeling of doing it again because our feelings are so driven by what is wrong, instead of what is right. We really love to always dwell in sinfulness instead of God's righteousness.
Our verse today talks about God's declaration of His love for us. In this time, the Israelites were all sinning against God. Though God has been so faithful with their lives, they have been sinning against Him over and over again. God has delivered them out of Egypt and have brought them to the land of promise but still, they kept on making their own gods.
Imagine what would you feel if someone who is close to you keeps on finding someone else when you have always been there ready to help? Someone so close to you would not recognize your help and would still want to find someone who is not there or who is not even real? That would be God's feeling when the Israelites kept on forgetting who is their true God and who is the real and living God.
For all the things God has done for them; for all the trials and challenges God has delivered them from; and for the blessings God has showered to them, they still had the audacity to make their own gods and grumble because they want an earthly god whom they can worship. Imagine what God might have felt? Imagine loving a chosen race who doesn't choose you? It must have felt bad and sad but the good news is, God is slow to anger and rich in love. He does feel jealous because He said that when He made the ten commandments but He is also patient at them, at us.
He knows that we are a work in progress and that we are really sinful by nature that is why we carve to do sinful things. However, this does not mean that we are excused already. Always remember that God is not only a loving God but also a holy God and He hates sin. So, as our verse today says, as for God's name sake, He will not reject us for He is pleased to make us His own. We are very blessed that God is loving and He is the God who offers unlimited forgiveness.
Despite our past, despite all of our mistakes, He still chose to love us and to save us. Despite everything, He still chose to accept us because it is pleasing to Him. He is by existence good and loving and we cannot make Him bad because of our sins, but because He is good, we are accepted into His family through Jesus Christ. Therefore, as people who have dark pasts, let us throw that away and forget about it because God will still accept us and is still pleased to make us His own. Let us give our lives in the service of Him and thank Him for His salvation. What a lovely word to read when God said that He is pleased to make us His own. Which means that we are His and that He has chosen to make us His even if we are sinful.
---
For more daily reflection, verse and encouragement, you may follow us. You can also like, follow and visit us on: