Devotional
God Hears All our Prayers – 1 John 5:15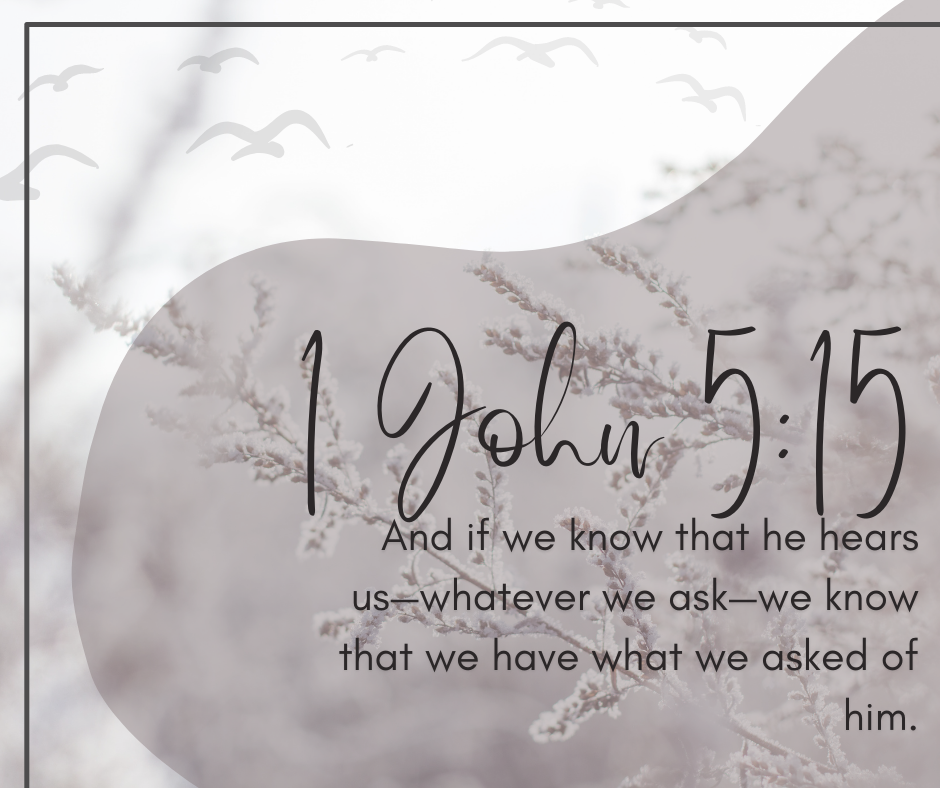 "And if we know that he hears us—whatever we ask—we know that we have what we asked of him." – 1 John 5:15
The confidence we have right now on the promise of God is something we gained or received from the wisdom that He showered on us. We are undetermined, we are doubtful, and we are unfaithful. However, we have to see that God is the complete opposite of us. He is determined, He is sure, and He is faithful. He always fulfills His promises and He never fails to help us and support us at any cost. Now, we have to understand whatever we do, we have to know that we are incapable of being faithful, but God is very much faithful. 
So, our verse today reminds us that God is faithful in our lives. We only just have to know that He hears us, then He gives us the faith and the hope to know that He will answer our prayers and He will give what we need. However, we also have to understand that He is for us, and He always has our best interest in heart. This means that if we pray for something that is not good for us, then of course God will say no. He is not a genie who answers wishes, but He is our God who looks out for us. Again, He is for us, and He always wants us safe, loved, graced, and forgiven. 
Therefore, as loving as He is, He will always give us what we ask of Him given that it is good for us. He is not deaf because He hears; He is not greedy, because He is gracious; He is not selfish, because He is patient; He is not hateful, because His love abounds. Thus, we must always understand that whatever happens, God is always for us and we must not be afraid to ask Him and to pray to Him because He has our best interest in heart. He is for us, and He will always support us. Just like how He sent His Son Jesus Christ to be our Lord and Savior. He is our God, He is our refuge, He is our Provider. Praise and glory belong to Him. Now and forever, amen.
---
For more daily reflection, verse, and encouragement, you may follow us. You can also like, follow and visit us on:

Facebook: 

https://www.facebook.com/yd153

Twitter: @YD153

Instagram: @youngdisciples2020

Tumblr: youngdisciples

Pinterest: Young Disciples International