Devotional
God Can Do Immeasurably Things – Ephesians 3:20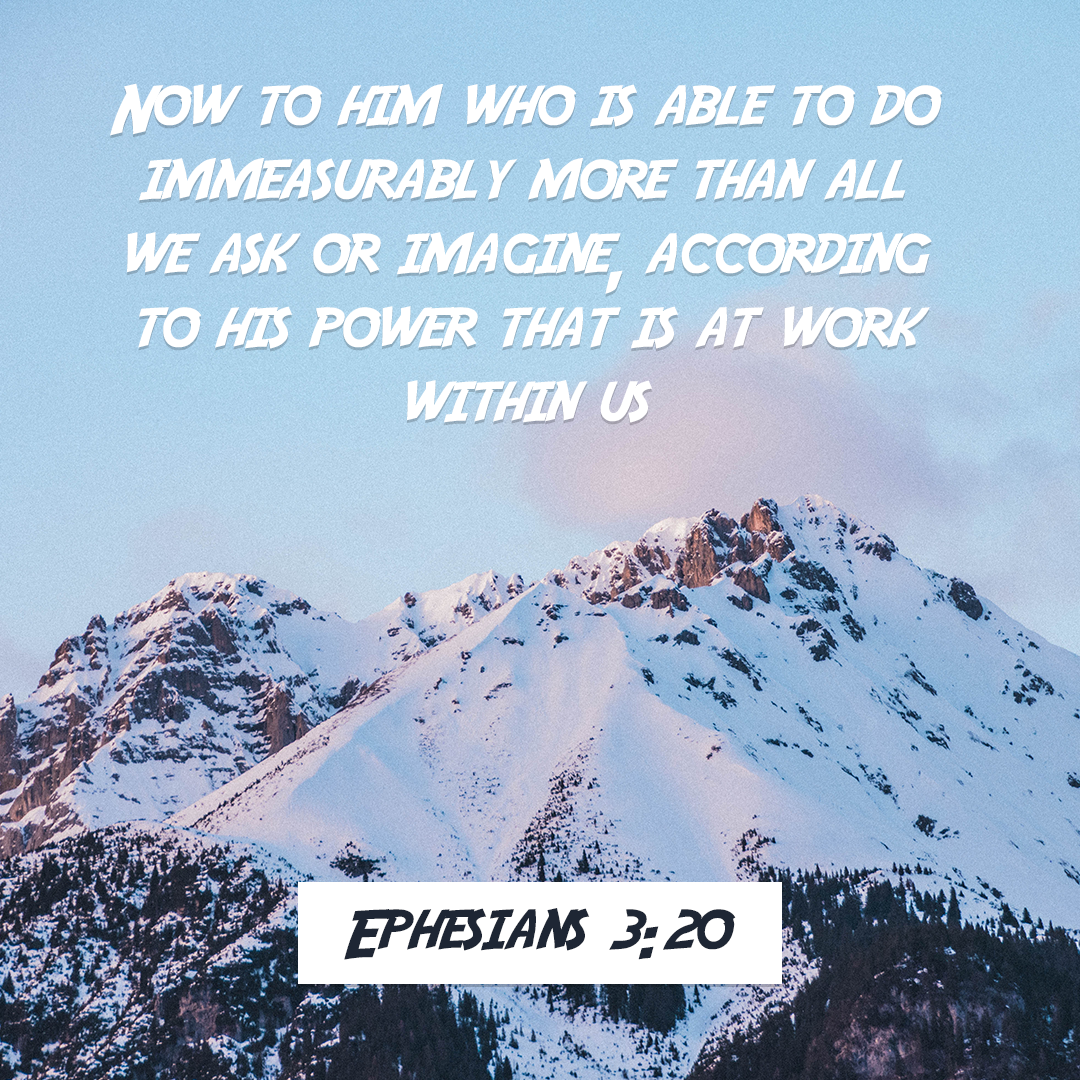 "Now to him who is able to do immeasurably more than all we ask or imagine, according to his power that is at work within us" – Ephesians 3:20
For many times we have doubted God's power. Many testimonies say that there are times when they just choose not to pray because they think they can solve it on their own. However, our verse today from Paul reminds us about how we must always rely on God and not doubt His mighty power. Paul concluded this chapter with this doxology proclaiming that to God who can do immeasurably and unimaginable things, more than what we ask is at work in us through His power inside us. 
This just shows that indeed, God is powerful, He is able, He can do many things, and He will do unexplainable and unimaginable things. God can do everything no matter how big we will be asking. There is nothing impossible with God, everything is possible. Now, the God who is living, who is powerful, and who is able is at work in us. We have to remember that God has proved this awesome power through our salvation. 
God made His power known, His ability, His ableness to do immeasurable things through making our salvation possible. Indeed, the biggest proof of God's power, love, mercy, grace, ableness, and forgiveness are through our salvation in Christ. He has given us Christ as our Lord and Savior, and also to be our sacrificed lamb. We are unredeemable beings because of how sinful we are. No matter how we try to cover up all the horrible things we did with some good acts, it will never stay buried. We are sinful by nature and we will always crave to sin. 
However, we are reminded again by Paul that God is able and can do immeasurable things. Even making our salvation possible, even if we are unredeemable is possible for Him. He knows that we need a Savior, so He has given His Son to become our sacrificial lamb. Now, as sinful as we are, we know that God is at work with us. Through the sacrifice of Jesus Christ, we are now given the Spirit of God. So, this is what Paul meant when He said that according to the power of God, He is at work in us. 
As we receive Christ Jesus as our Lord and Savior, we will have new lives and we will be craving to follow Christ, instead of following our sinful desires. Therefore, this is the work of God. Although at first, we will think that we can't stop sinning, God gave us the power to stop and to follow Him at all times. Thus, this is Him making impossible things possible. Therefore, all glory and honor, and praise really belong to God the maker of all things, the Savior of the world, and the comforter of all mankind.
---
For more daily reflection, verse, and encouragement, you may follow us. You can also like, follow and visit us on:
Facebook: 

https://www.facebook.com/yd153

Twitter: @YD153

Instagram: @youngdisciples2020

Tumblr: youngdisciples

Pinterest: Young Disciples International