Daily Bread
Freedom from Condemnation – ROMANS 8:1-3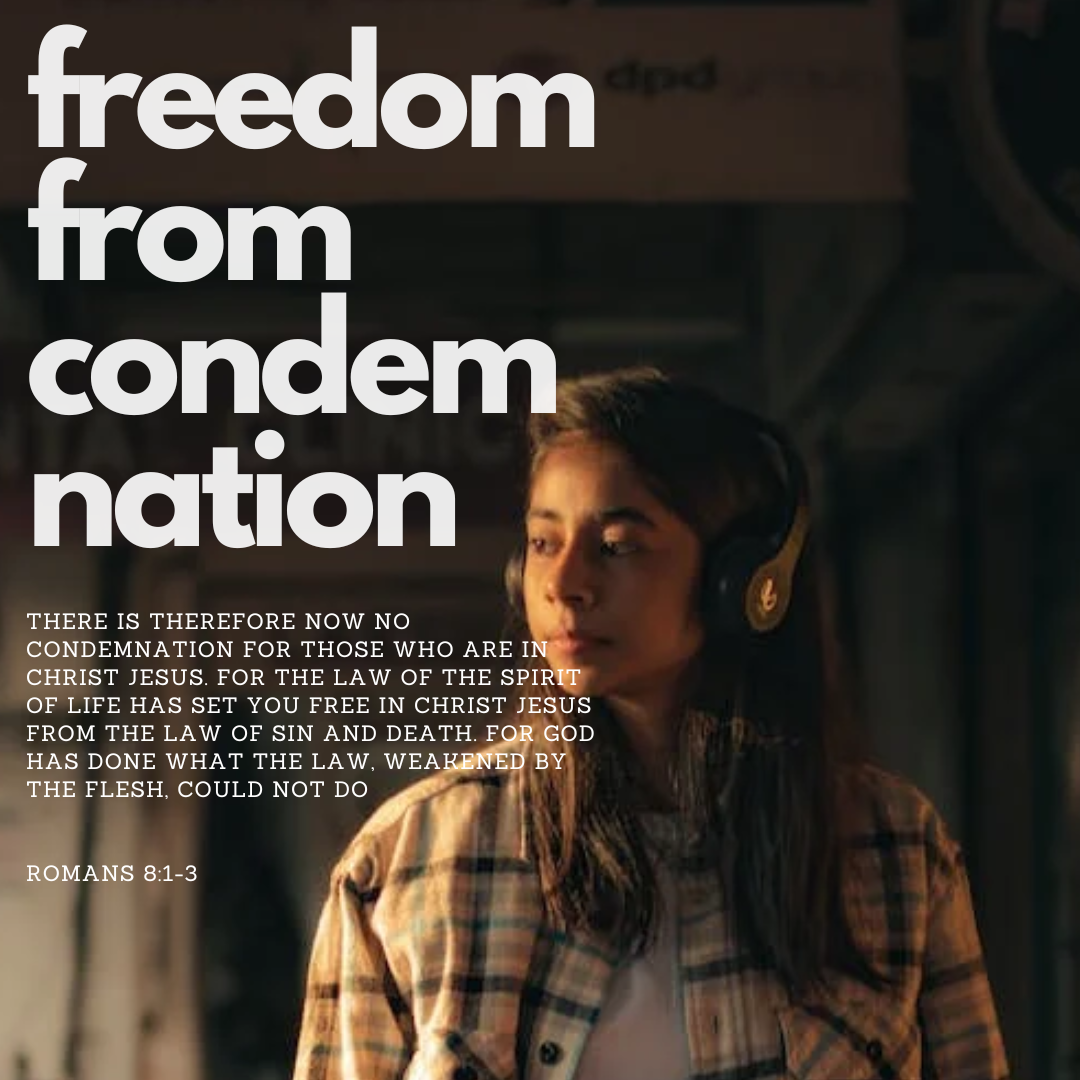 There is therefore now no condemnation for those who are in Christ Jesus. For the law of the Spirit of life has set you free in Christ Jesus from the law of sin and death. For God has done what the law, weakened by the flesh, could not do, By sending his own Son in the likeness of sinful flesh and for sin, he condemned sin in the flesh. Romans 8:1-3
You are more than just free, you have been freed from condemnation. This is an awakening reality about our freedom in Christ! Freed from the bondage of sin that goes to being freed from condemnation.
To be free from condemnation means that we are not far from the Lord, even in the midst of our fleshly struggles. Although, God, as loving Father, lovingly disciplines us in order to protect us, to give us wisdom, to even prune us, and bring us closer to him, that we may outgrow our immaturity, acknowledge our sins and eventually hate it as we love him each day.
It is such a comforting truth to know that we won't be condemned, but as a Father, God desire us to call him, confess to him and lift up our fleshly struggles to him through Christ, that he may give us a fresh new spirit and a renewed strength each day, for as long as we stay by His side.
Remember this – you are free! Your freedom leads you to be honest before the Lord, your freedom means His help and consolation is available for you even when you are confused. Defeat the lie of the enemy that says you are condemned, that only lead you astray away from the Lord and eventually, be devoured by the enemy. Say NO to his lie, you are not condemned. Today, run freely into the throne of mercy and Grace of the Lord through Christ.