Daily Bread
Forgiven and Forgotten – Hebrews 8:12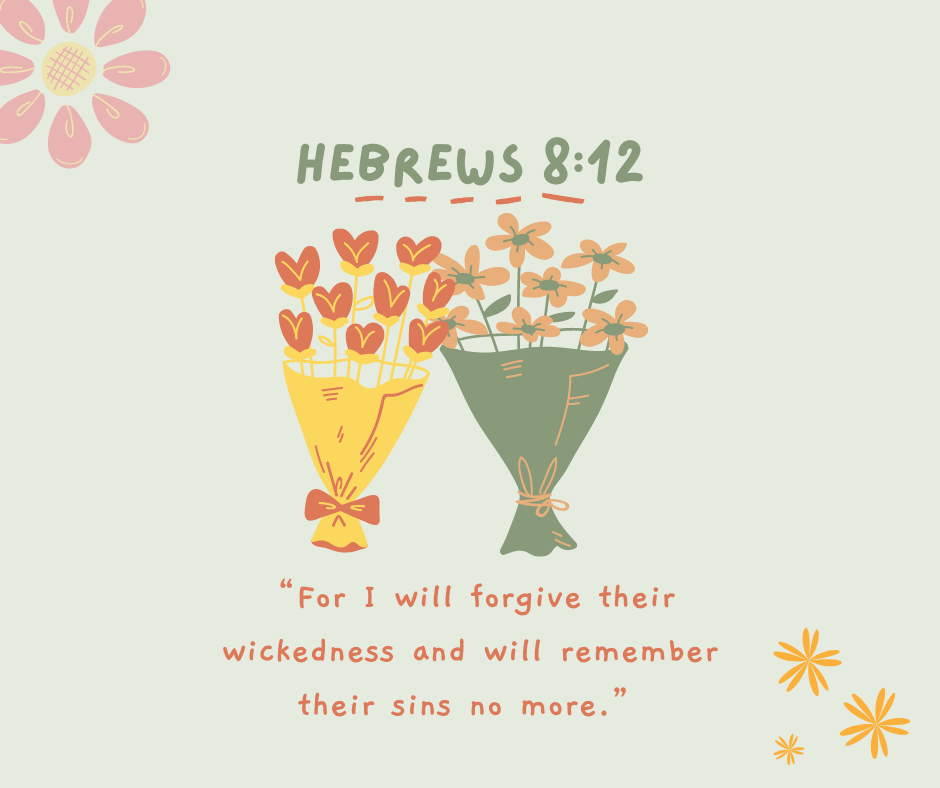 "For I will forgive their wickedness and will remember their sins no more." – Hebrews 8:12
What a great and important truth we need to know. We are sinful, we are awful, we are beyond redemption, but God is our complete opposite. He is good, He is awesome, and He is our Redeemer. Now, our verse today reminds us that God is always ready to forgive us. Even during the time when our Savior was still promised, He was always ready to forgive them. It's nothing different now, God is still opening His arms widely for all of us– so ready to forgive us and accept us. 
When the prophecy was fulfilled, when Christ came to the world and saved us from our sins, God open the doors of opportunity for us to accept our Savior and repent. So, now that when Christ saved us and set us free, we know that we are forgiven and have the chance to turn away from sins, and come back to our Creator. We must accept Christ as our Lord and Savior, and know that we need Him so that we can be redeemed. It's important that we will understand that we need redemption, and there's really no other way. We are redeemed only through Christ and there's nothing we can do that will be able to save us from our sins. 
Therefore, we are reminded with our verse today that God does not count our sins anymore and will forgive us for all our wickedness. However, this is not because we are good, but it is because He is good by existence and that no matter how wicked we are, He remained faithful, loving, and patient to us. So, because of Christ, we are saved and because of Him, we are forgiven. Thus, we must understand that it has nothing to do with us, but it has all to do with Him. For it us He who should increase, not us. May we continue to remain humble and accept that we need a Savior because we are wicked. GOOD NEWS! Our God does not count our sins anymore, and He will always ready to forgive us if we repent and accept Christ as our Lord and Savior.
---
For more daily reflection, verse, and encouragement, you may follow us. You can also like, follow and visit us on:

Facebook: 

https://www.facebook.com/yd153

Twitter: @YD153

Instagram: @youngdisciples2020

Tumblr: youngdisciples

Pinterest: Young Disciples International