Daily Bread
Focus Heavenward – Colossians 3:2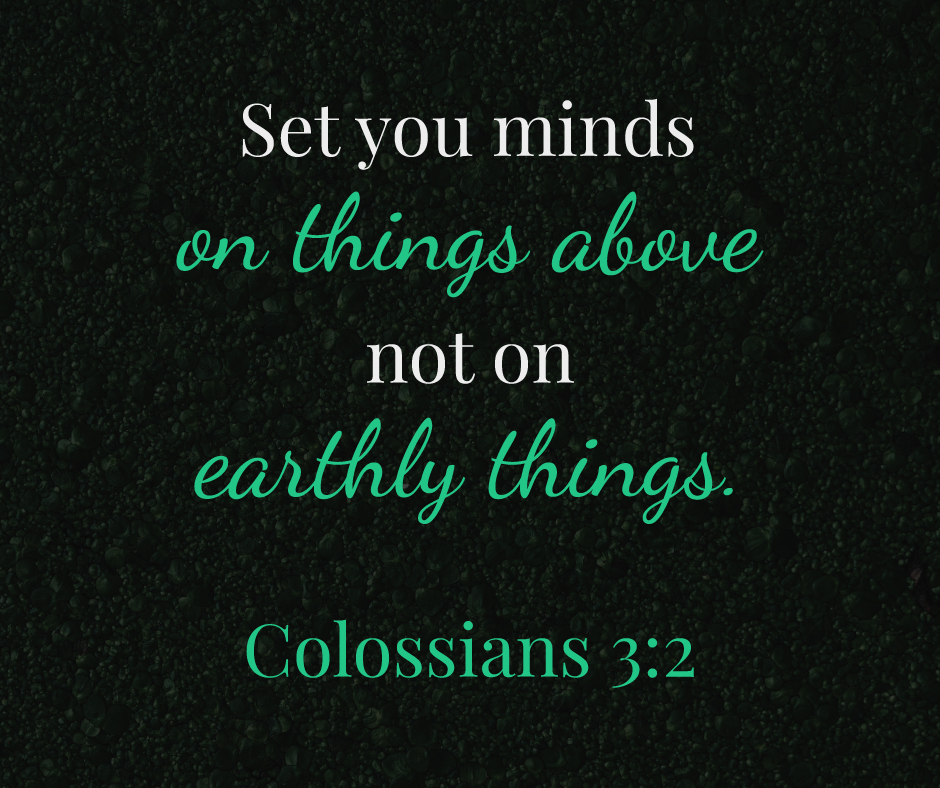 "Set your minds on things above, not on earthly things." – Colossians 3:2
This verse has been a very great reminder for us Christians. We have been walking in this world bearing the name of the Lord but as we walk long enough here, we get so influenced by the world that we cannot remember that we are bearing the name of Jesus. Instead of being so conscious on our walk as Christians, we became so conscious about what can please this world.
In this chapter, Paul repeated the same thought from verse one and verse two that it even sounds so redundant. However, Paul wants us to always remember that God wants our focus to be heavenward, He doesn't want us to focus on the things we can have on this earth. God wants us to remember that this world is only temporary. On the other hand, heaven has things that will last eternally.
If we continue to dwell in these earthly things, we will lose our focus from the prize and will eventually lose our interest, our faith, our devotion and our hope in the Lord. Instead, all of these will transfer to all the things that are of the world which will just cause us harm and damage.
God is not a selfish God. He did not remind us this because He wants to control us and to scare us off but He only wants what's best for us. He knows that if we continue this undying devotion to the world, not only physical death will befall on us but even the spiritual death— an unending suffering in hell where there is gnashing of teeth and unending torment.
His love indeed endures forever, that even if our focus was first on this world, He continues to remind us that this devotion is misplaced. It is misplaced because we have put it into something temporary, instead of putting it into God who is unchanging, eternal, loving, faithful, gracious and merciful.
Therefore, as Christians, we should really not focus on the things of this earth. We should not feel bad or feel hurt that we are behind on all the trends or that we feel like we are too churchy and not fun unlike others because we must look at what is ahead of us. We must always remember that setting our minds in this world is temporary and foolish but setting our minds to heaven where God is seated is eternal and gaining.
Instead of dwelling on all the things we cannot have in this world, let us dwell more on the fact that Jesus left the comforts of heaven to save us all. Christ has reserved us all a seat in heaven through His death and resurrection— making us holy and pleasing to the eyes of God. Jesus Christ came to the world to put the prize at the end of the line so that we will know where our focus is, instead of solely finding it in this dark world without any assurance.
Let us always remember this verse and may we always reassess ourselves if we are setting our minds on heaven instead of the world. May we always pray to God that whenever we lose our focus on what is above, may He direct us again to Him. May the God of peace and salvation be so gracious on us to help us focus on what is above instead of focusing what is on this temporary world. May we always remember that Jesus Christ did not just die because He wants to but because He loved us so much and He is so gracious to grant us His salvation and forgiveness. 
---
For more daily reflection, verse and encouragement, you may follow us. You can also like, follow and visit us on: