Devotional
Faith is Our Confidence and Assurance – Hebrews 11:1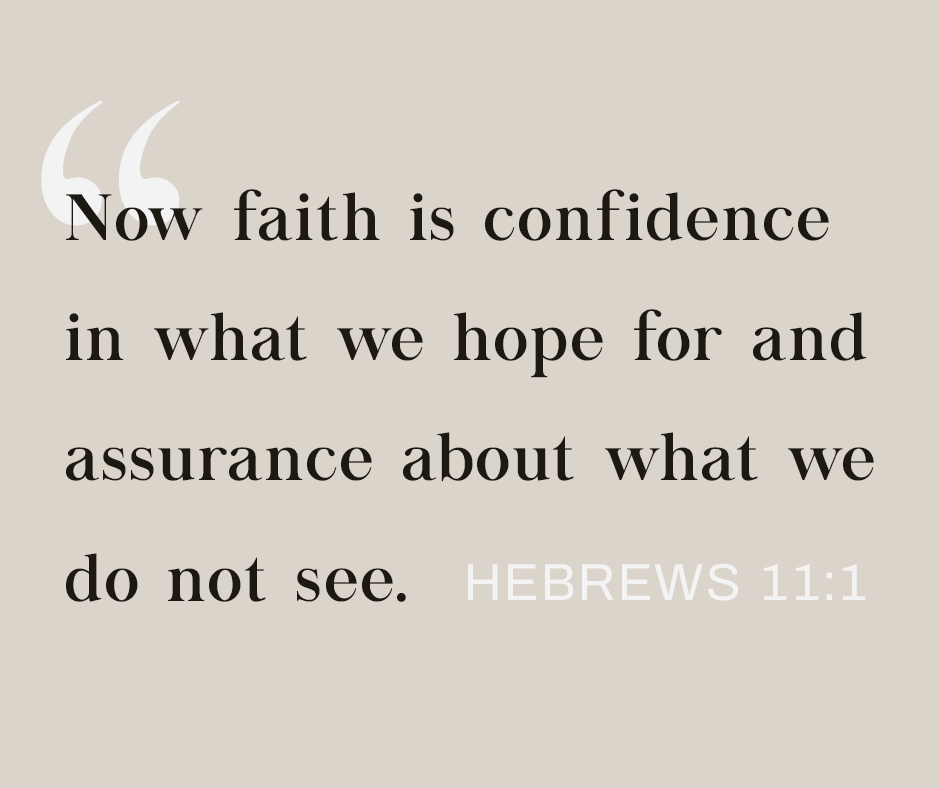 "Now faith is confidence in what we hope for and assurance about what we do not see." – Hebrews 11:1
We have crossed many reflections about how our salvation is only based by grace through our faith in Jesus. It is already revealed to us that our salvation is only by faith and not by works. However, most of the time we have the wrong mindset about faith. We always thought that faith is just a wishful outlook or something that we just usually hope that either it will happen or not, it won't matter.
On the contrary, the biblical definition of faith is having confidence in what we hope for and assurance about what we do not see. It is being confidence that God will do what He promised to do and being assured that in God's time everything will be aligned. We all know that our salvation is through faith, through Jesus Christ alone. Without faith, it is impossible to please God. However, the faith God wants us to have is the faith in Christ. Not just merely faith because you can have faith in anyone.
You can have faith in the driver of a cab to bring you home safely, or you can have faith in your mother that when worse comes to worst, she will always have your back. Well, again faith is being confident of the things we hope for and being assured of the things we do not see. Thus, God wants us to have faith in Him, to put our faith in Him so that we will have the confidence that He will fulfill His promises and that we will be assured that as He fulfills His promises, we will go with Him in paradise.
Indeed that our salvation comes from Him and we can only have it if we put our faith in Christ that He came here to save us, to die and rose again on the third day. We also have to remember that even the faith we have comes from God. Everything is a gift from God so that we cannot boast within us that it is from us. Instead, we should remember that everything comes from God, even the faith which brought us confidence and assurance still comes from our God.
Now, as we already know that this is faith, we have to also understand that faith indeed can please God but if we remember it, the Father declared at the baptism of Jesus that He is His Son in whom He is well-pleased. This just means that faith in Jesus Christ is the only way to please God. Faith alone in Christ is the start of our salvation and the start of us to be born again. It is the start of us living the life God has given us. Having faith in Christ also means living our lives in-sync with Him which is what God wants us to do.
We have to live our lives imitating Christ and the only way we can do that is if we put our faith, our hope, our confidence in Him. Through that, we will then develop the desire to obey God and to do His purpose for He has set us apart. Thus, may we always put our faith in Christ and remember that salvation comes from Him only and it is by grace. Again, the praises and glory belongs to the name of God, not ours but to Him alone. Amen. 
---
For more daily reflection, verse and encouragement, you may follow us. You can also like, follow and visit us on: