Daily Bread
Eternal Life with Christ – John 17:3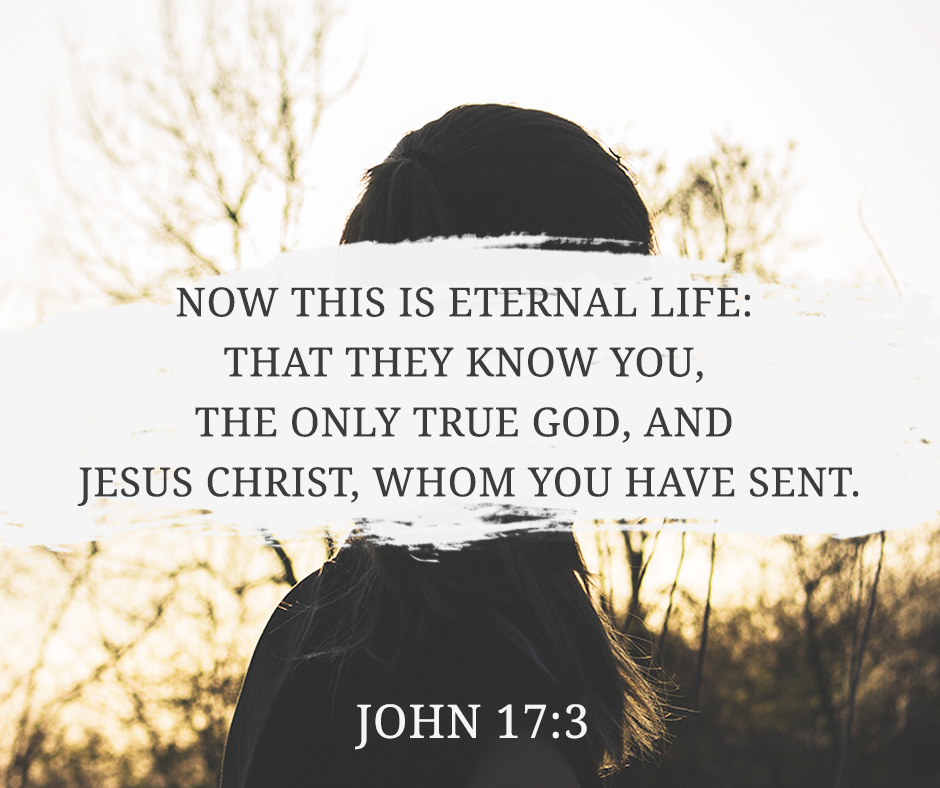 "Now this is eternal life: that they know you, the only true God, and Jesus Christ, whom you have sent." – John 17:3
Thinking about eternal life is so overwhelming. It either gives us a sense of comfortability but also anxieties. It is very hard to understand that there is eternal life after this temporary life here on earth. Sometimes we would just like to stay here on earth and not just think about tomorrow. Lots of people even have this mindset that we must just enjoy our lives here on earth and then suffer after. 
However, God does not support that mindset and He doesn't support that we should waste our temporary life here and suffer eternally after. God cares for us and He cares for our salvation. He is not just a God who wants to punish bad people but He is also loving and just so He cares for our salvation. Now, as God cares for our salvation, He has sent His Son for us. 
John once again enlightened us about how our salvation works. He particularly said that eternal life is knowing God, that He is the only one true God, and that He sent His Son to save us from our sins. Jesus Christ did not come to heal the sick or to raise people from the dead occasionally but He came to do all of that in a bigger and wider scope. He came to heal our sickness which is caused by our sins and He came to raise us from the dead because we are dead in sin. 
He indeed did not just heal the sick during His time but He healed all of us even the generations from before and the future from our sickness that is called sin. The illness that we have been feeling ever since the fall of man, is now cured because of His sacrifice we are now saved and we will now enjoy eternal life with Him. Therefore, we must never just think to enjoy, sin, and do unrighteous things in this fallen world to suffer eternal pain for a long time. It is such a very different idea and a very dangerous one. 
People tend to say, "Well, at least I enjoyed my life and I am ready to suffer," and this notion is very dangerous. We have to understand that this life is temporary while our suffering is eternal and eternal for such a very long time. Plus, we can still enjoy life while serving God because life is not just merely doing all the restricted life but life comes in many types of fun. Serving God and giving Him our life as our living sacrifice is fun and wonderful. Thus, we must choose eternal life and serve God for He is right to be served and praised.
---
For more daily reflection, verse and encouragement, you may follow us. You can also like, follow and visit us on:
Facebook: 

https://www.facebook.com/yd153

Twitter: @YD153

Instagram: @youngdisciples2020

Tumblr: youngdisciples

Pinterest: Young Disciples International