Daily Bread
Empowered to Be Witnesses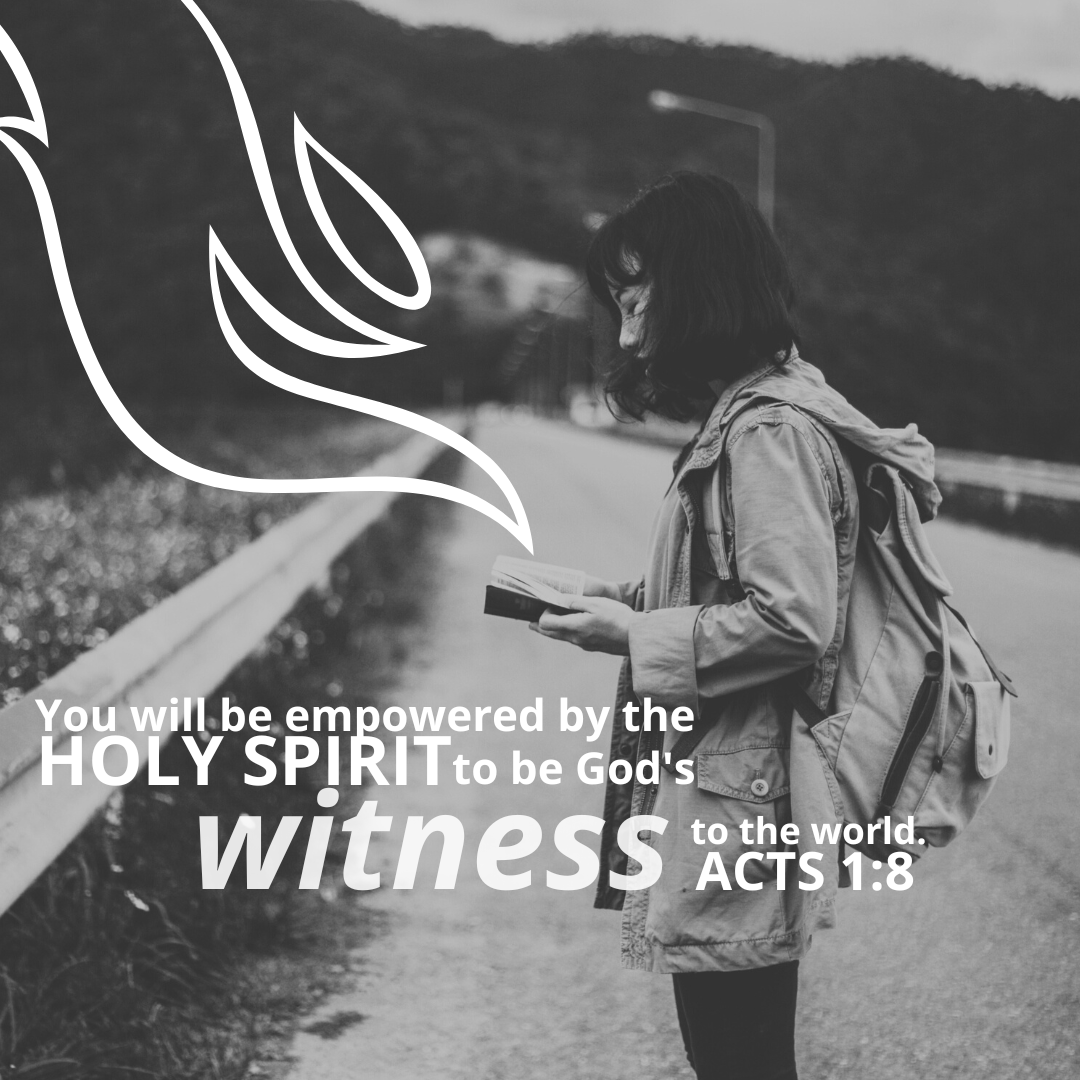 But you will receive power when the Holy Spirit comes on you; and you will be my witnesses in Jerusalem, and in all Judea and Samaria, and to the ends of the earth. ACTS 1:8
One of God's great promises to us is we will be empowered to be witnesses of His goodness, hope and love in Christ all throughout the world. Today, we look at deeply on the scripture, that He who enable us to be a witness is the Holy Spirit when He comes on us and dwell in us as His temple. Just like a literal temple, its inner corners can be unclean, and similarly, the Holy Spirit sanctifies us, not by our own strength but by the power that is working in us and through us, leading us to experience the supernatural love of the Father in Christ that outflows into a power to share the good news of Jesus Christ.
We that have tasted and see the goodness of God, may we tap on the power that is in us to share the joy and the hope that we have in Jesus to the lost and the wandering. Speak life, share Christ in ways you can, a simple retweet of God's word, a simple sharing of contents online that points people to God, or your creative gift and using platforms such as this to spread the word of God, or the boldness to step out and reach out the unreached that they may know the Lord and receive the gift of God's eternal life.
Today, remember the power that is in you to be a blessing as a bearer of God's good news of forgiveness, restoration, and eternal life in Jesus, all because of His great love for us.
Последние и актуальные новости мира автомобилей. Самые популярные и эксклюзивные новинки авто.