Devotional
Doers of the Word, Not Just Hearers – James 1:22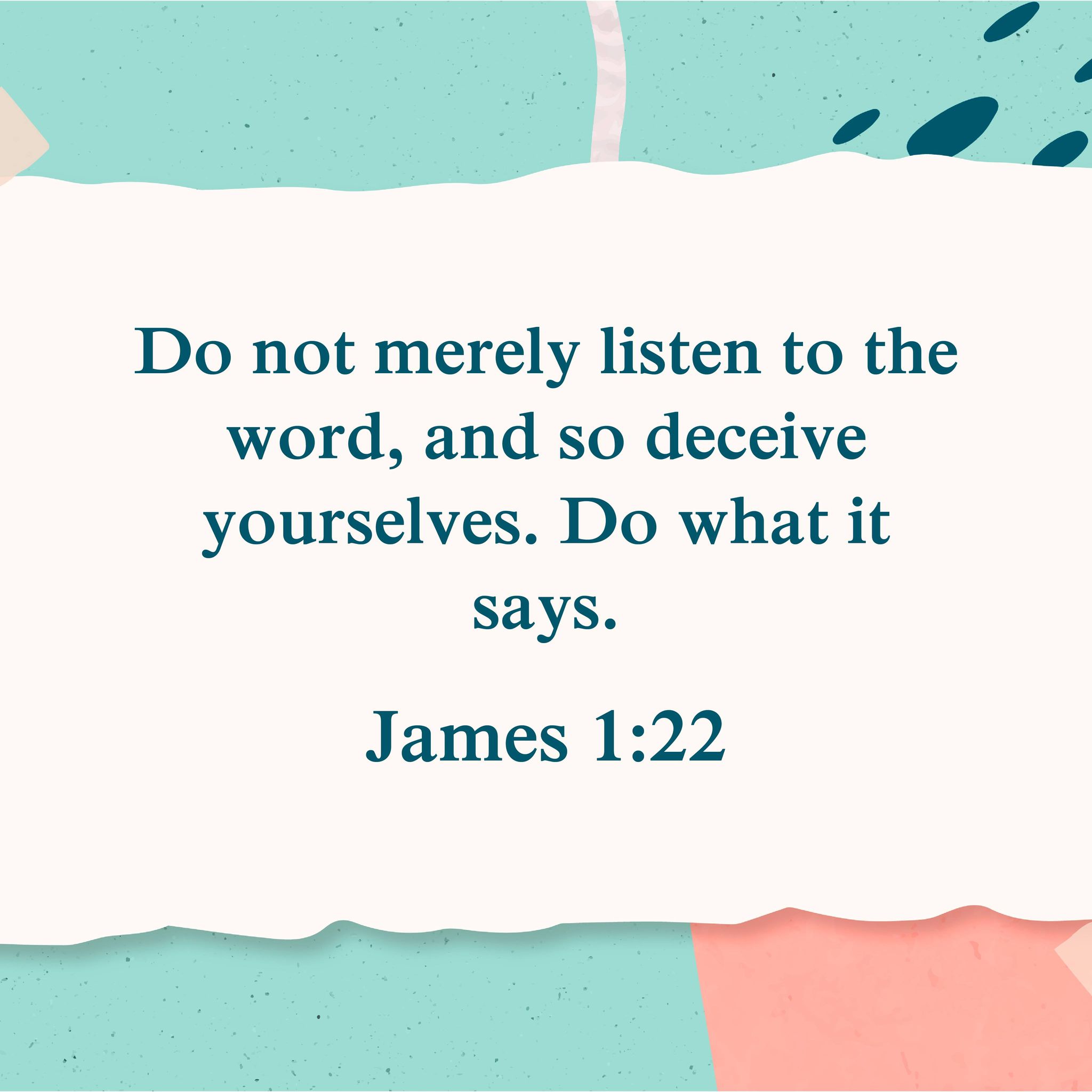 "Do not merely listen to the word, and so deceive yourselves. Do what it says." – James 1:22
"Do not be only hearers of the Word, but be doers of the Word."
As Christians, we have been hearing this sentence many times. Most of the time, we don't even understand what this means because what we see are the only things we think are right. We even try to defend what we are doing by saying that we are saved by grace through faith, not through our works so why bother? Indeed, that we are saved by grace through faith, our salvation really comes from the grace of God. However, why did James write this? What was he trying to say? Is he opposing the truth about grace through faith? 
Definitely not! Paul and James know exactly that there are Christians who are claiming to be saved by grace through faith as their root, but with no fruit. There are Christians who only want to have the roots of salvation which is the grace of God through faith but do not want to produce fruit. Although our salvation is not really through the works or the fruits we will do or have, it is because of grace through faith. Yet we have to understand that this grace, this salvation, this faith should produce good works. 
Indeed, that doing good will not complete our salvation formula because the only formula is by grace through faith in Jesus Christ, but good works will prove that we really have this saving faith in us and are working in us. Our justification should manifest through our works. As Christians, we cannot just continue to live our carnal lives because we are already bought with a price. It is wrong if we will just continue to hear and hear the Word of God, but completely reject what it teaches and not doing or applying it to our lives. 
We must always remember to not just merely listen to the Word, but be doers of it. It is already horrible if we are deceiving others, it is much more horrible than we are deceiving our own selves. Thus, we must always put in our minds that it is true that we are saved by grace through faith in Jesus Christ, but that justification, that salvation should have fruits. Salvation should be the root of our changed lives and since there is a root, there should be fruits. Now, the fruits should be the works we will do that are righteous and in accordance with the Spirit of God. 
Although there is no one righteous, Christ has made us righteous and holy. Therefore, we can have fruits if we will really listen and understand the Word by heart. Let us always remember that we are not just saved merely to continue sinning again and living our lives with carnal cravings, but we are saved to change. We are given a new life, so we must be doers of the Word not just hearers of it. So, now, ask yourself a question today, are you doers of the Word? Or just hearers?
---
For more daily reflection, verse, and encouragement, you may follow us. You can also like, follow and visit us on:
Facebook: 

https://www.facebook.com/yd153

Twitter: @YD153

Instagram: @youngdisciples2020

Tumblr: youngdisciples

Pinterest: Young Disciples International