Daily Bread
Do Not Let the Evil Reign – Romans 6:12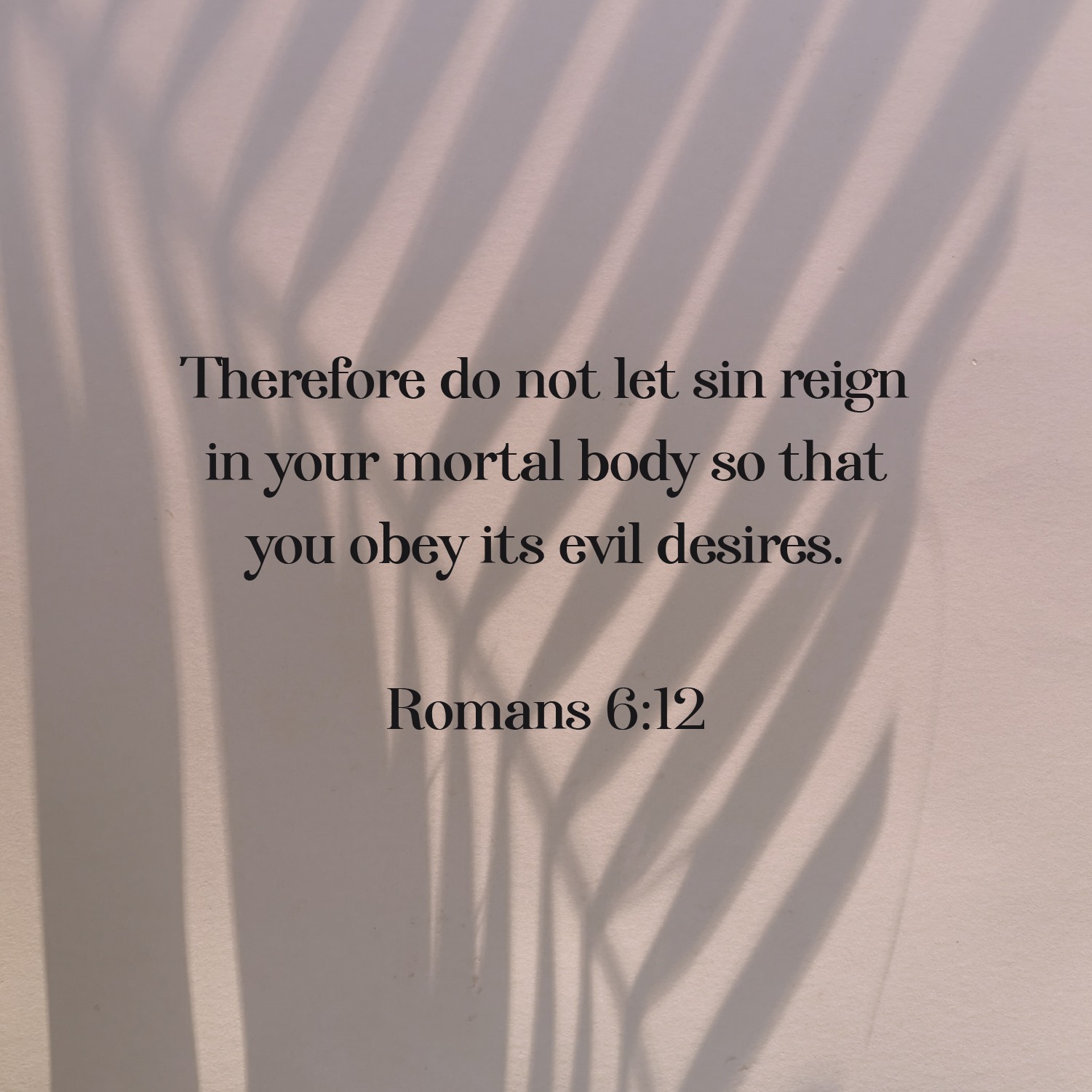 Volunteerism and being forced to do something are two different ideas. We have to understand the difference between the two so we will also understand why our verse today goes like this. In the preceding verse, Paul declared that we must count ourselves dead to sin and alive in Christ. One of the deepest cores of the Gospel is that we are already set free from the bondage of sin and death. We are not its slaves and we have the power to say no to sin. The reason why we are free from sin is that Christ has died for our stead, defeated sin and death, rose again to give us eternal life. 
The gift of Christ– the salvation gift is a gift that is already given to us and we only have to accept it. It's like we are given a Christmas gift, and it is only under the Christmas tree. It is up to us if we believe that there is really a gift for us and to accept it. Now, that's how salvation works. It's already there, ready for us. Already laid for us, but most of the time we are stubborn and we don't want to believe it. However, once we accept it and believe that Christ has already set us free, we are then not under the bondage of sin and death but we have freedom from sin. 
The next after we are saved, we are then urged by Paul to not let sin reign our mortal body so we will obey its evil desire. We should not let sin overcome us and let it reign over us because if we do, we will be obeying its evil desires. Now, this is where it gets confusing. If we are already saved by grace through faith in Christ, which means that sin is not our master anymore, then how come Paul is urging us and still reminding us to not let it reign us? Well, that's the point! We have to take note that the Bible used the word, "let" to tell us that now, it is up to us if we let sin reign in our mortal life. Before, we didn't even have the choice whether to let it rule over us or not because we are really overcome by it. 
However, now that we have Christ, we can say no to sin and we can stop it from reigning over our lives. It is indeed hard to understand since we are promised that we will not be under sin's tyranny anymore once we are in Christ, but let us always put in our minds that indeed the tyranny of the bondage of sin has been defeated but we still have the desire to do so. It is still very appealing to us. We are not forced anymore, but we can volunteer to sin. Therefore, let us be reminded always by our verse today that we really must not let sin reign over and we have the power over our lives again. 
Let us always remember that Christ died for us and has given us eternal life through His death, so let us not waste this by indulging again in sin's deathly pattern. Instead, we must always hold on to the promise of God and to His mighty power that with His strength we can say no to the temptation, and we can resist the evil desires we have. Let us focus on Christ and think about how we can glorify Him through our lives.
---
For more daily reflection, verse, and encouragement, you may follow us. You can also like, follow and visit us on:

Facebook: 

https://www.facebook.com/yd153

Twitter: @YD153

Instagram: @youngdisciples2020

Tumblr: youngdisciples

Pinterest: Young Disciples International