Daily Bread
Do Not be Friends of the World – James 4:4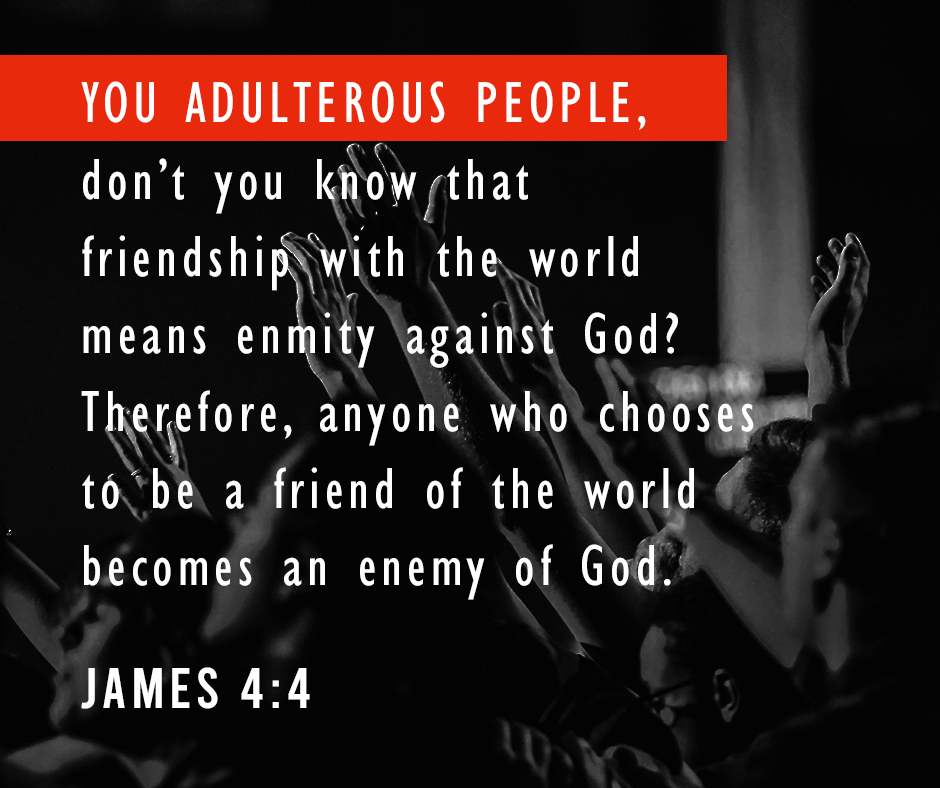 "You adulterous people, don't you know that friendship with the world means enmity against God? Therefore, anyone who chooses to be a friend of the world becomes an enemy of God." – James 4:4
We hate it when people call out our wrong doings. Other people pointing out our mistakes makes us instantly put our barriers up and try our best to defend ourselves. We just hate it when our egos are attacked and we tend to retaliate. Now, our verse today is somewhat very offensive and harsh to read for people who still act according to their egos desire. James called out those people who continue to be friends with the world adulteress because people who do this are in enmity with God.
Indeed that is very offensive because how can someone call us adulteress even if he does not even know our life that well. However, we have to understand that James is not talking about our adulterous life against our partners but he is talking about how our hearts are very unfaithful to God. He is talking about how we are more close and friends with the world than how close and friends we are to God. So, James wants to remind us Christians that being friends with the world is not what God desires us to do.
Jesus Christ saved us from our sins and made us holy not for us to continue to be friends with the world. Although James does not mean being friendly with non-believers or talking about having interactions with the people in this world. What James meant by this is those Christians who remain friends with the wisdom of the world. Who remains doing what this fallen world desires— gratifying the flesh, living a sinful life and disobeying God's commandments.
Thus, James wants to warn us Christians who remain to live in their old self but continues to claim that they are already saved through Jesus Christ because a Christian who truly believes he is saved means he understands the true meaning of salvation. Once a Christian truly understands the true meaning of salvation will manifest in their life the transformation from darkness to light. Therefore, those Christians who remain friendly to the wisdom of the world, to its sinful desires is in enmity with God. We were once enemies of God but since Jesus Christ saved us, we are now restored to Him.
However, being restored with God means that we are given new self so that we will not be friends with the world and are not prisoners of the world. On the other hand, if we continue to be friends with the world, then that just shows how we don't understand the Gospel of God and because of that we remain enemies of God for we are not faithful and loyal to Him. We have to understand that God is a jealous God, He wants all our attention to Him and our loyalty to Him. Thus, once we are saved by grace through faith in Jesus Christ, we are renewed and restored to God so let us live our lives in holiness of God is holy and He made us holy.
May we always remember to live in the path God has prepared for us. May we not walk in another path so that we will not be enticed by the world again and become strangers and enemies of God. We should always remember that God is a holy God and He does not tolerate sins, so let us stop loving the world and its desires. Let us be faithful to God for He is faithful to us since the creation of the world.
---
For more daily reflection, verse and encouragement, you may follow us. You can also like, follow and visit us on: