Devotional
Divided Load – Galatians 6:2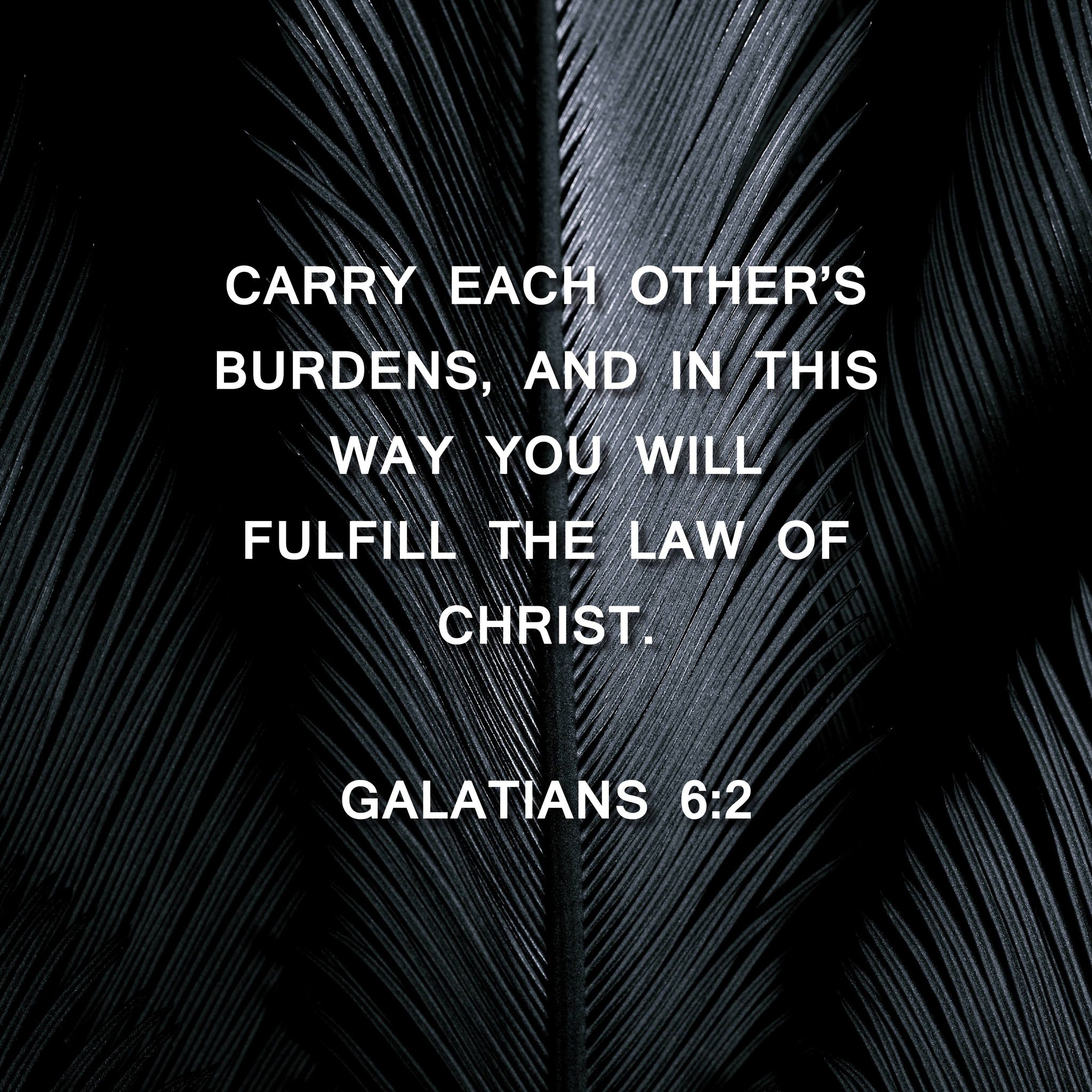 "Carry each other's burdens, and in this way you will fulfill the law of Christ." – Galatians 6:2
In this world full of selfishness and the race to become who's more independent, we are called to carry each other's burdens. Independence is good, independence is cool, and independence is actually peaceful. However, as people who are saved by grace through faith, we should not remain in our sinful and selfish attitudes. Although independence really doesn't mean being selfish, we have to understand that it is still very important for us to care for each other. 
Many times we have been called to rebuke each other. God expects us to care for one another for He knows that as Christians, as followers of Christ in this fallen world will really weaken us. Just as how the world rejected Christ, we will be rejected too. So, we really need each other's encouragement, presence, and we need the fellowship. We are all part of the body of Christ, we are the church and so, we are called into a higher calling. Thus, we must always remember that we are to carry each other's burdens. 
Sometimes, it is indeed hard to carry each other's burden when we have ours to do so. We can also remember that Christ has told us to carry our own cross and follow Him. So, does this mean that the Bible contradicts itself? Of course not! What Jesus meant by that and what God meant by our verse today are two different things but a prerequisite of each other. Indeed that we have to carry our own crosses. We have to confess our sins to Christ, accept Him as our Lord and Savior, and follow Him completely. As we are following Him, we will be carrying our crosses, but this time, we are forgiven and set free. 
Now, as for our verse today, after we are following Christ through our saved and changed life, we are given comforters and encouragers. Christ has given us the gift of family. We are not alone in following Him, we have our brothers and sisters in Christ who will help us stand up every time we fall down. That's why we are asked to carry each other's burden. Since we are now followers of Christ, we will face tremendous temptations that will always try to take us away from the following path. 
Therefore, we have our brothers and sisters to pick us up, rebuke us, and be with us until we will all be together in heaven. In that way, Paul then mentioned that we will be fulfilling the law. Not the Mosaic law, but the law of Christ, which is to love one another. Carrying each other's burden is not just merely a duty, but it is the manifestation of our love to others— the love that we first experienced in Christ. Thus, we must always put in our minds to always love one another and to carry each other's burdens so, in this way, we are fulfilling the law of Christ.
---
For more daily reflection, verse, and encouragement, you may follow us. You can also like, follow and visit us on:
Facebook:  https://www.facebook.com/yd153
Twitter: @YD153
Instagram: @youngdisciples2020
Tumblr: youngdisciples
Pinterest: Young Disciples International