Devotional
Disciplined to be Better not Bitter – Revelation 3:19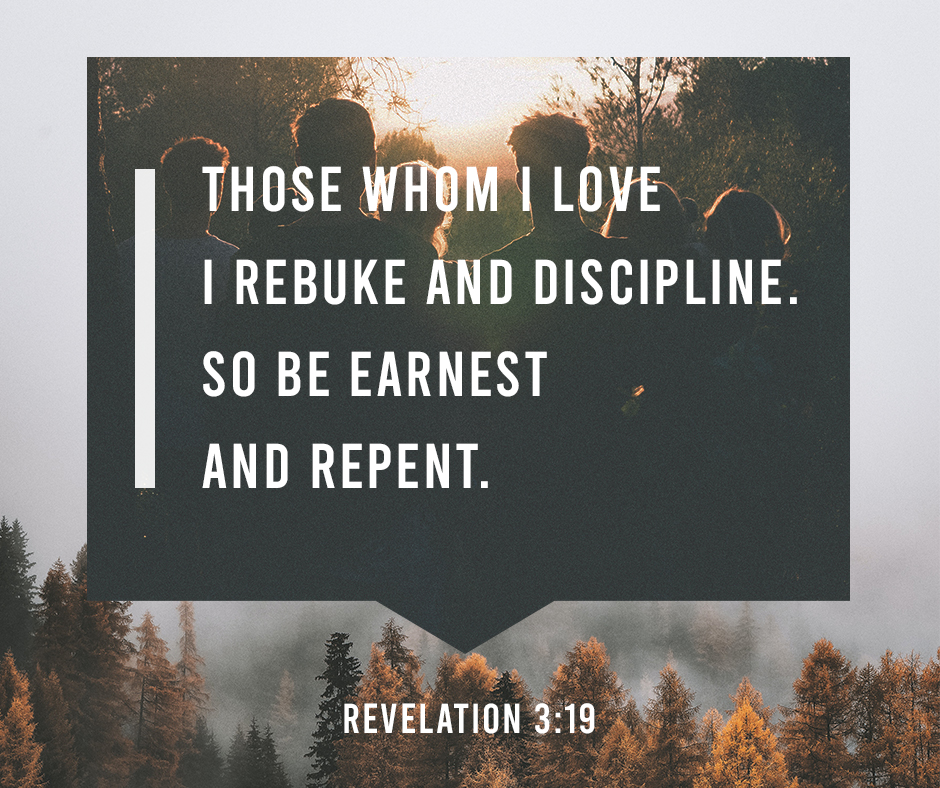 "Those whom I love I rebuke and discipline. So be earnest and repent." – Revelation 3:19
As human as we are, we always hate discipline and corrections. It takes a full-grown matured person to understand that discipline and correction is not for us to be bitter but to be better. We are always under the impression of making our pride more valuable than growth. If someone has stepped into your life and corrected some things that are not good, you'll take it by heart and let your ego get the best of you.
Our verse today reminds us about the importance of discipline. Through John, Jesus called the attention of the Laodiceans to tell them that they are neither hot or cold. They are lukewarm and God does not like lukewarm for He will spit them out of His mouth (Revelation 3:16). Thus, Jesus wants to remind them to be steadfast in faith and repent. He also told them that He only rebukes and disciplines those whom He loves.
So, as we reflect on this verse we can see that rebuke and discipline is indeed not an act out of jealousy but it is an act of love. Christ has shown us this very example by telling the church in Laodicea. It is also very the same for us Christians, God only rebukes and disciplines those whom He loves. So, every time we see that we are in a very hard position, always remember what you did wrong and what caused God to discipline you.
Fathers indeed discipline their sons and daughters. This also explains why God our Heavenly Father disciplines us, it is because when Jesus died for us and we received Him as our Lord and Savior, we were already part of His family. What's scarier is that when we already feel that we are not chastised or rebuked, it just means that we are not legitimate children of God. For God disciplines and rebukes those whom He loves.
The question is, how does God discipline us? Well, God gave us many Christian brothers and sisters to be our guide and to be the instruments to rebuke us. Again, as human as we are, we see these corrections as our enemy. However, we have to remember that this is the way God shows how much He loves us too, by guiding us to the right path and by always making us remember to hold on to our faith in Christ.
Now, as we know this truth, may we also always remember that Christ rebukes and disciplines us through our brother and sisters in faith because He loves us. He does not want us to be Christians that are lukewarm but He wants us to be hot and burning for the Gospel. Indeed Christ loves those whom He rebukes and disciplines, so we must not let it make us bitter but better. Let us accept correction, rebuke and discipline as mature Christians. We should not let our ego or pride get the best of us but let us instead humble ourselves.
We must repent for the kingdom of God is near and let us be steadfast in His Word because also through His Word we will find the purpose God has given us. May we always put in our minds that discipline should not make us bitter but better. We must remember that God loves us so much and that He just wants us to walk in the path He has prepared for us which leads to everlasting life in Christ Jesus our Lord and Savior.
---
For more daily reflection, verse and encouragement, you may follow us. You can also like, follow and visit us on: