Devotional
Death for Sins and Life for Justification – Romans 4:25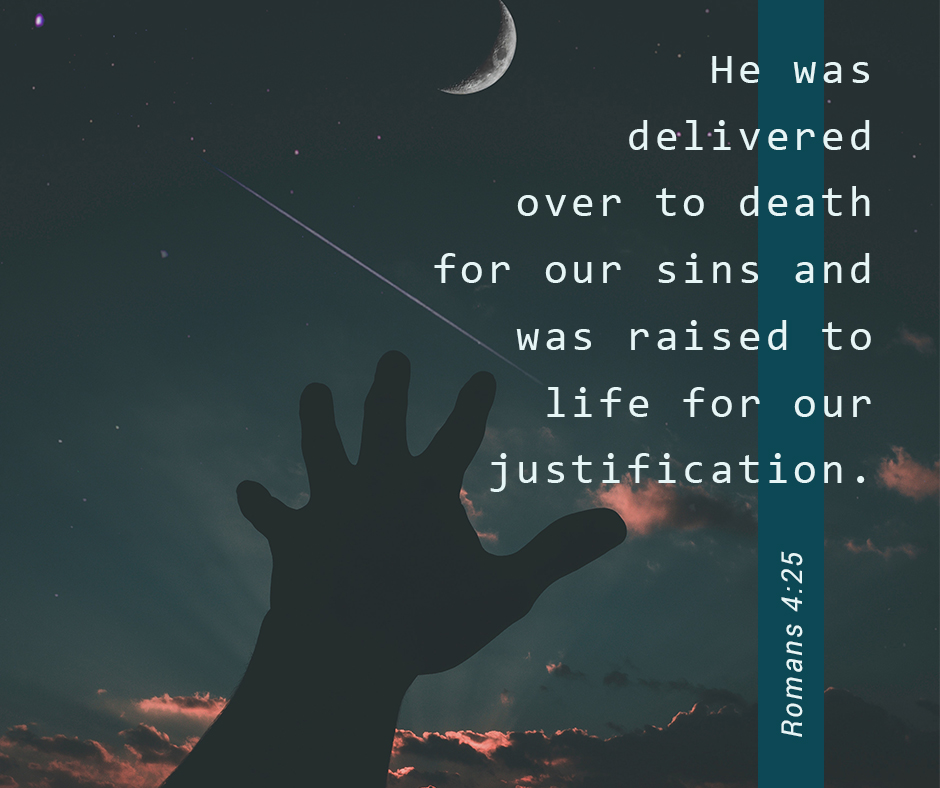 "He was delivered over to death for our sins and was raised to life for our justification." – Romans 4:25
For many times people only do something good for us in exchange for something they can benefit from. There's no one who will do anything for us without thinking of the advantage they will get from it. Now, our verse today reminds us of what God was willing to do for us even if there's nothing in it for Him. There's nothing in it for God but still He chose to act for our sake.
Just like the amazing faith of Abraham who looked forward to the coming of the Savior, although he did not see Him physically, he believed in his heart that Jesus Christ would come. Again, our salvation was all because of the grace of God and His love. There is nothing we can do that can make us deserving of this salvation but everything we do is just making us undeserving. However, we have to understand that there is nothing God can benefit from saving us, because He has everything already.
His death and resurrection was all because of His love and mercy. Jesus Christ was delivered over to death for our sins. Take note that it is all our sins, not the mistakes of God for He is holy. It is all because of our sins that Jesus Christ was delivered to death and it is also for our justification that He was raised from the dead. As we can see, it is all for us, His death and His suffering was because of us. Also, His resurrection was for us and for God to tell us that we are now justified and His wrath has been appeased.
Indeed that everything was all for us, and it is not because of all the good things we did but because we are under grace. It is all because of His grace and nothing more. God is not like us, who only do things that can benefit us, but God is a gracious God and full of mercy that is why He chose to save us and to love us fully. As He died and rose back again, it was all for our salvation and for our justification.
Now that we are saved and justified, we should remember to thank God for His grace and mercy. We have to always hold on to this truth and never turn our backs from it. God has moved heaven and earth to save us because He loves us and because He is gracious. Let us always remember that what Jesus did was all for us. It was all for us and nothing more. Praises and glory goes back to God for His grace and mercy.
---
For more daily reflection, verse and encouragement, you may follow us. You can also like, follow and visit us on: