Daily Bread / Faith & Life
Contentment – Hebrews 13:5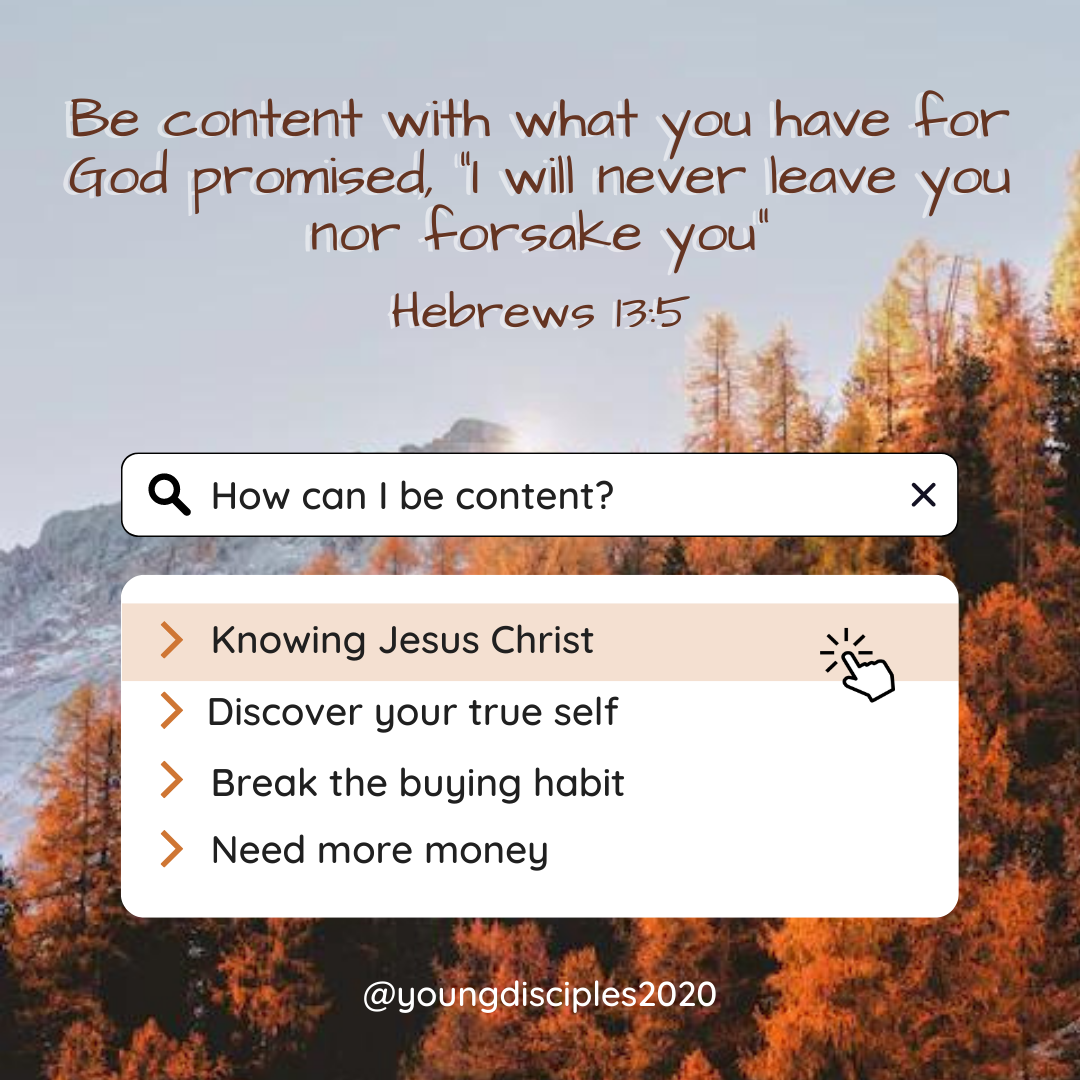 Heb 13:5 "Keep your life free from the love of money, and be content with what you have, for he said, "I will never leave you nor forsake you."
Admittingly, money is one of your top worries.
In this modern world you are bombarded with the "new" and "trendy". From new clothes, latest electronics to the latest skin care routine. These are the things you are told – "have to have", things that money can buy. When you are sold into this thinking, discontentment sets in and before long you find yourself in the middle of an endless cycle of always wanting more and more.
Scriptures says that you should free yourself from the love of money. That is, to free yourself from the control of wanting more money to the point of making it the master over your life just to satisfy your desires. Jesus Christ promised us in His Word that you shouldn't worry over these things. Psalms 37:4 says: "Delight yourself in the Lord and He will give you the desires of your heart".
What should I do?
Contentment is the state of being satisfied with what you have and not desiring more. But being content with what you have is not always easy. With this, ask yourself, what are the areas you are struggling with to be more content (life circumstances, your appearance, finances, acceptance, popularity, etc.)? Give it to Jesus. The secret to being content is by knowing Him. The more you know Him, the more you will learn to be content. Let Him carry your burdens, for he is your friend, your companion, your God. He promised you that if you seek Him and delight in Him, He will never leave nor forsake you.